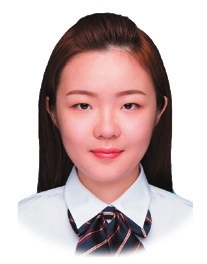 Wang Haolan
Holly_cn@163.com
ACCORDING to "The Rites of Zhou," a work on the bureaucracy and organizational theory of the Western Zhou Dynasty (1046–771 B.C.), the Chinese people living during this ancient era kept six main animal species as livestock, namely horses, cattle, sheep, pigs, dogs and chickens.
All six species were domesticated from wild animals since prehistoric ages to meet people's daily needs. They are used for transportation, farming, safeguarding and making offerings and timepieces. Among them, pigs were a major source of meat for these ancient people.
Wild boars had strong body odor and were hard to keep owing to their bellicose temperament, especially during their breeding seasons. In the Eastern Han Dynasty (25-220), people started to rear pigs in captivity and castrate the males to improve the production and taste of pork. Clay figurines of pigs and sties were often accompanied the dead to the grave among aristocrats during this period.
"The Rites of Zhou" also mentions six species of wild poultry (swan geese, wrentits, quail, pheasants, turtledoves and pigeons) and six species of wild mammals (elk, deer, bears, musk deer, wild boars and hares) that were commonly eaten in addition to the six abovementioned livestock. However only the livestock were related to prosperity and passed on to descendants, evidence of the significance domestication played in the development of human society and civilization.
Domestication is the process of adapting wild animals and plants for human use. Domesticated animals provide a stable supply of food and materials, improve productivity, and on many occasions have prevented humans from being poisoned or infected by viruses and parasites.
This process was explicitly demonstrated in the case of pigs. Wild animal species are not really the ideal choice for food in consideration of taste and sanitation. However, a Mobius band gradually materializes when taking a retrospective look on the history of Chinese food practices: People hunted wild animals for food, domesticated wild animals for stable supplies, then again hunted wild animals for appetite's sake, and eventually bred the species for mass production.
Cyber-celebrity "Huanong Brother" raises domesticated bamboo rats in the rural areas of Jiangxi, livestreaming his activities over 500 million times on platforms at home and abroad. Bamboo rats, initially a wild species, provide economic benefits and have been approved by the national forestry administration for breeding since the 1980s. Wild bamboo rats are aggressive and likely to carry a fungus called alaromyces marneffei or even coronaviruses, yet they are still favored by some people in South China, even though their domesticated counterparts are easy to find on the market.
After all, the more human society advances, the less dependent people are on consuming wildlife. Nowadays, many across the world choose to go vegan in consideration of health and environmental protection. As curiosity about wild animals may lead to domestication of the species and even the outbreak of epidemics, we should leave wildlife in peace, away from the hustle and bustle of the human world.
(The author is a Shenzhen Daily reporter.)