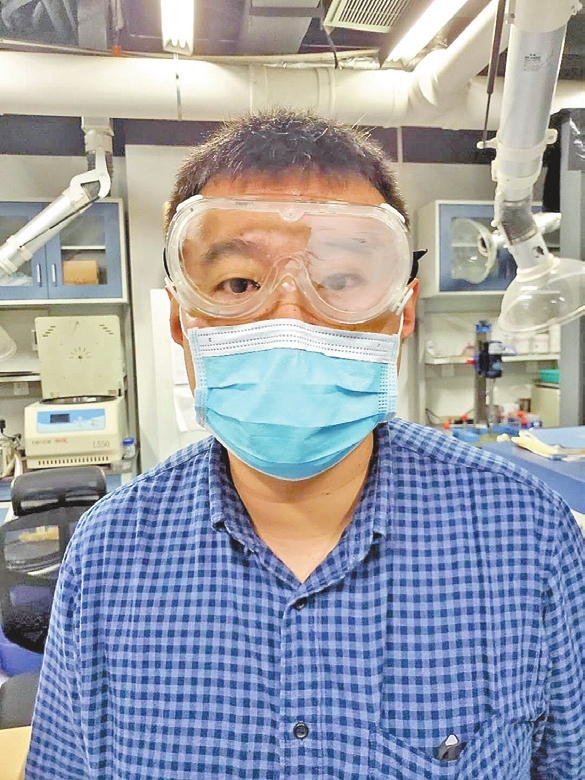 Han Ximin
ximhan@126.com
A RESEARCH team headed by Professor Sun Dazhi with Southern University of Science and Technology donated 6,000 pieces of condensation-dispersing alcohol wipes in 100 boxes to Shenzhen No. 3 People's Hospital on Monday to support doctors on the COVID-19 front line.
The wipes, developed by the team, serve the function of preventing safety goggles from getting fogged over by perspiration and humidity. After using the special wipes, the glasses can be kept free of condensation for at least one day, saving medical employees time spent cleaning the head gear.
"After application, the wipe, made of nanometer materials, forms a hydrophile film that reduces the surface tension of water droplets and possibility of light scattering, thus reducing moisture. As the wipes contain alcohol, they can also disinfect the protective glasses," said Sun, a professor with the university's material science and engineering department.
In another development, Shenzhen Cinematic S&T Co. Ltd. dispatched 103 cartons of protective glasses and face shields to the makeshift Huoshenshan Hospital in Wuhan, the epicenter of the coronavirus outbreak, Monday. The 10,000 pieces, valued at 200,000 yuan (US$28,560), also came with the anti-condensation material built-in.
"The virus is highly contagious, and we learned from front-line medical employees that they needed upgraded facial and eye protective gear. In the production of the gear, we added the anti-moisture material," said Luo Jin, founder of the company and also an industrial designer who has won many awards for his inventions.
The upgraded facial screens and protective glasses are cost-effective and easy to operate, according to Luo.