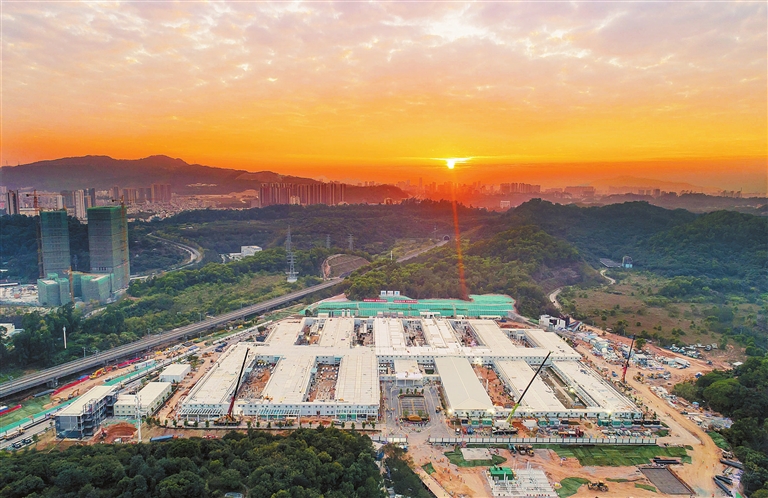 SHENZHEN has built a 1,000-bed emergency hospital in 20 days, a project which was initiated in January as a facility for treating the increasing number of COVID-19 patients.
The Phase-II construction of the Shenzhen No. 3 People's Hospital started Jan. 31 and was finished Feb. 19. It can accommodate 1,000 in-patients and has 16 ICU beds. It can also provide more than 100 medical employees with work and rest space, according to the Shenzhen Public Works Bureau.
With a construction area of 59,000 square meters, the hospital also serves as a backup standby facility for serving the Pearl River Delta region and admitting patients when the Shenzhen No. 3 People's Hospital is full.
The bureau commissioned China Construction Science and Engineering Co. Ltd. as the general contractor, a company that participated in the construction of the makeshift Huoshenshan and Leishenshan hospitals in Wuhan.
On the busiest days, nearly 10,000 people were brought in to work day and night to build the hospital. No one was infected with the novel coronavirus pneumonia during the project.  (Han Ximin)