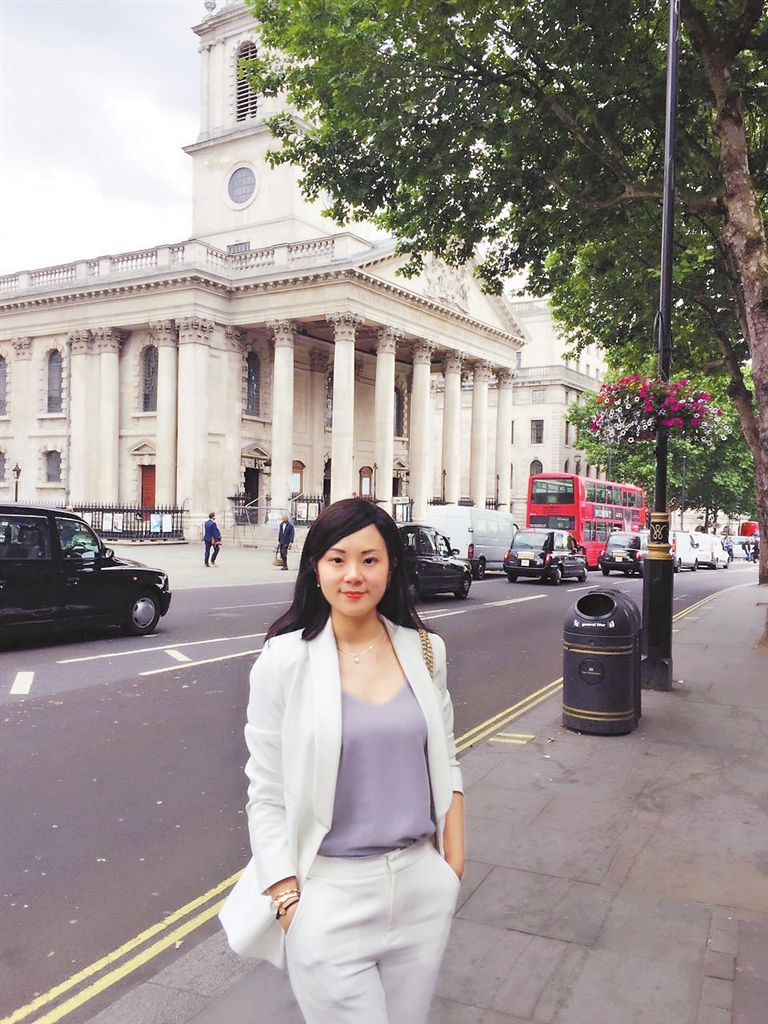 Chen Xiaochun
654789759@qq.com
A VIDEO titled "We Are All Fighters" created by Shenzhen resident Liu Jie in support of the fight against the COVID-19 epidemic went viral online recently.
The video, which was first reported by Shenzhen Daily on Feb. 21, has gained over 200 million views online in just a few days and has also been covered by renowned national media like the People's Daily, CGTN and China Daily.
"The creation of the video was actually quite accidental because personally I am not professional at making videos or speeches," Liu told Shenzhen Daily yesterday.
"In the early days the outbreak was becoming more and more severe, and I read many reports by both domestic and foreign media. On the one hand, from domestic media, we can see the graveness of the epidemic, while on the other hand, some reports by foreign media are actually biased, discriminatory and even hostile," said Liu.
Liu gave an example of a report by the Wall Street Journal which made her feel angry, indignant and depressive. "It's a very complicated feeling. So I decided to create a video to give strength to our people and to let the world hear our voice, because China is not what they have imagined."
Liu, a new Shenzhener who moved to the city just two years ago, comes from a small county near Mount Emei in Sichuan Province. Growing up in Sichuan, she studied Japanese at Central China Normal University in Wuhan, Hubei Province for her bachelor's degree, which explains her special attachment to the outbreak epicenter.
The making of the video took Liu a total of two weeks. As a mother, Liu had to find free time to make the video while her baby was sleeping.
"I woke up at midnight or early in the morning to write the script and record the audio. Especially for the voice recording, sometimes I recorded from 4 a.m. till 7 a.m. in the kitchen with the door closed. I am kind of a perfectionist so I recorded nearly 100 times to get the final result," said Liu.
Though not a professional orator, Liu loves English and has won awards at different English speech contests at the municipal through national levels. Her daily work, which is directly related to cross-cultural communication, also gives her rich experience in this regard.
Apart from the speech, the materials for the video all come from the Internet including media reports and vlogs by netizens. "One video clip is from a vlog which recorded the city of Wuhan during the epidemic. Others include the records of medics, law enforcement officers and average Chinese citizens. All are quite inspiring and touching," said Liu.
Her favorite part of the speech reads: "Our people may get sick, our city may get sick, but we as a brave nation will never ever get sick because we have the spirit, history and determination to win. We've been on this planet for over 5,000 years. We've witnessed much darker moments. We've been through much crueler trials. No matter whether it's a war, invasion, starvation, poverty or natural disaster, we've always survived and we've always stood back up on our feet. We've always won in the end. And we will definitely win this time."
The epidemic affects everyone. "That's why I named it 'We Are All Fighters.' Because it's not only about getting sick, it affects every aspect of our life, our economy and our society. So we need to fight against the epidemic, not only for ourselves but also for our nation," said Liu.
Liu is currently working on a new video with the theme of thanking people from all over the world for their help and support for China.
At the end of the exclusive interview, Liu expressed her gratitude to Shenzhen Daily for being the first established media to publish the video. "Thank you for your contribution. I believe that the readers of Shenzhen Daily possess a global perspective and a broad mind because you are not only focusing on what is happening around us, what's happening in our country, but also what's happening across the world."