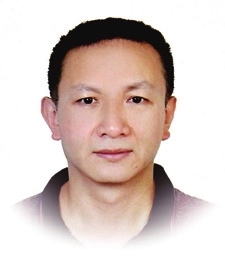 Winton Dong
dht0620@126.com
INFORMATION and communication technologies (ICT) and the Internet are changing and reshaping the world.
Such emerging technologies have transformed ways of life for both individuals and nations in all respects. They contribute to innovative ideas, new industries, job creation and people's access to all public services. They also enable email, chat rooms, blogs, social media, online shopping, flight and hotel booking, gaming, virtual banking, downloadable music and all other kinds of e-commerce activities you can think of.
However, the quick development of the Internet has also caused a digital divide. In today's fiercely competitive society, having more physical access to the Internet is a significant advantage. "Digital divide" refers to the inequality of access to Internet technologies; it is about the disparity between the technological haves and have-nots.
Since the Internet is a resource that is not evenly distributed among people and between nations, the digital divide exists at both the individual and international levels. From the individual perspective, the digital divide refers to a gap between the information accessed by the rich and poor.
The outbreak of COVID-19 has made this divide more prominent and its effects more acute in China. For example, with the rampancy of COVID-19, China's educational system has been forced to go completely online, thus making a laptop or mobile phone for receiving messages from teachers a daily necessity for every student.
In late February this year, a Grade-9 girl from a poor family in Dengzhou, Henan Province, attempted suicide by swallowing sedative drugs used by her mother to treat depression, because she feared that she would not be able to use the only mobile phone in the family long enough to attend her online courses.
In my point view, the major responsibility of a government is not to make the rich richer, but to minimize social gaps and enable the poor to get basic access to the Internet, health care, education, employment and other public services.
The digital divide is a hard nut to crack not only for China, but also for the rest of the world. The United States identified such as a social problem more than half a century earlier than China. In 1969, the U.S. Government introduced "Sesame Street," a TV series aiming to close the digital divide and help children who cannot afford to go to school grow stronger, smarter and kinder. However, we can still see an even bigger and wider digital divide in the world's most developed country after more than 50 years.
Promoting economic growth and equality in developing and developed areas is an effective way to minimize the digital divide. It is necessary for the Chinese Government at various levels to step up the poverty-alleviation work in rural places and provide Internet services and other digital inclusion initiatives to rural communities as soon as possible.
Computer literacy is also an important prerequisite for learners to be able to benefit from Internet-based learning. According to a survey, Chinese people are familiar with operating TVs and telephones but less familiar with using computers and the Internet. Under these circumstances, the provision of a free and open Wi-Fi network all over the country is really necessary to poor people getting vital information access.
Moreover, with all infrastructure facilities ready, we still need many qualified teachers to teach people — especially children, the elderly and disadvantaged persons from rural communities — how to use computers and other modern technologies so as to entice them to utilize the Internet.
(The author is the editor-in-chief of Shenzhen Daily with a Ph.D. from the Journalism and Communication School of Wuhan University.)