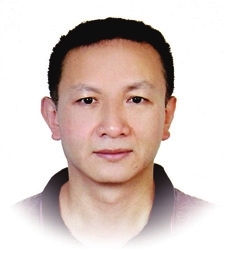 Winton Dong
dht0620@126.com
NO one wants to encounter a disaster. But sometimes we have no choice but to face it.
COVID-19, which is sweeping the world, is surely a disaster nobody wants to see. The negative impacts of the pandemic are obvious and go without saying. However, its influence is not all gloom and doom. The outbreak also serves as a mirror for the international community to see clearly which countries are responsible players on the global stage. It is a time for China to reshuffle its industrial structure and enhance resilience and adaptability economically, socially and in other respects. For every Chinese individual, it is also a good chance to join forces, and nurture a stronger sense of belongings and responsibility to the motherland.
A virus knows no borders. Since we are all suffering from the pandemic regardless of our nationality, this is a time when citizens all over the world need to unite. China's arduous efforts to contain the spread of the virus have bought time for global epidemic control. But while China is feeling the worries of other countries as its own, sending expert medical teams and providing medical supplies to support Italy, Spain, the Philippines and many other hard-hit nations to fight against the outbreak, the U.S. administration, led by President Donald Trump, is busy discrediting and even stigmatizing China by calling the outbreak the "Chinese Virus" on March 16 in a tweet and on other occasions. Since public health threats may emerge anywhere in the world, it is a common sense that they are not associated with a particular country.
Such a naming is not only a misdemeanor for President Trump as a state leader but also against the WHO rules and international medical ethics. Frankly speaking, some Western politicians don't care about how many folk people will suffer or die in the pandemic; they just want to divert attention by making China the scapegoat and cover up their own incompetence and irresponsibility in handling such an emergency.
As a developing country, there is surely much room for China to enhance its administration. Nevertheless, the outbreak this time is a true testament to China's comprehensive strength, its quick response to emergencies, its responsible attitude, its economic resilience and all people's joint efforts to win the anti-virus battle. As a country with a population of 1.4 billion, it is really not an easy task to keep social order and food supplies while some places are totally locked down and all people are forbidden to travel for such a long time.
Similar to Chinese people, the country's economy and Chinese enterprises also demonstrated their flexibility and adaptability. For example, during the initial stage of the outbreak, China was in great need of face masks and other medical supplies. To help meet the surging medical demands, Shenzhen-based BYD, a top electric car maker, quickly set up a production line and has turned out to be one of the main face mask producers in the country with a daily production capacity of 5 million pieces.
Meanwhile, the epidemic has also forced China to quicken its pace of digital transformation, industrial upgrading and economic reshuffling. As the public tries to avoid face-to-face transactions and move away from brick-and-mortar stores, there is big trouble and a prolonged recession ahead for traditional labor-intensive businesses. However, Internet-related companies and other emerging industries will witness more policy support, robust development and new opportunities in China.
In the arduous battle against the pandemic, Chinese people, especially youth, have also tempered their will and endurance, and made contributions to the country. According to concerned statistics, among the 42,000 front-line medical staff who went to assist the epidemic control in Hubei Province, more than 12,000 were born in the 1990s, which means that they are less than 30 years old. This has proved that the 1990s generation, raised up in an affluent and rising China, have grown up and made contributions to the country with their own efforts.
The youth are the future of China. When younger generations have ideas, capabilities, a strong sense of responsibility, and willingness to serve the country despite difficulties and threats to their own lives, I am confident that China will have a better and greater tomorrow.
(The author is the editor-in-chief of Shenzhen Daily with a Ph.D. from the Journalism and Communication School of Wuhan University.)