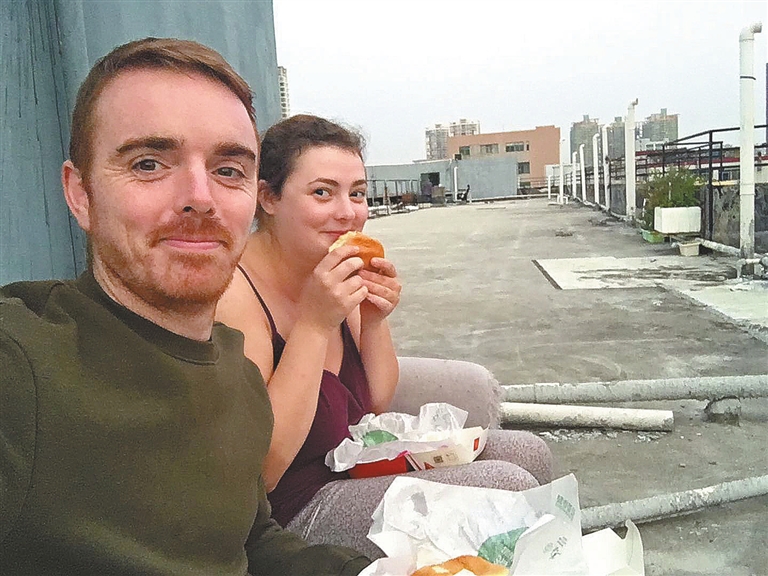 Craig Fee
craigfee@live.co.uk
I ARRIVED back to Hong Kong International Airport on March 3 after taking three flights from Palawan in the Philippines. I had to take three flights because Cebu Pacific had canceled all direct flights from there to Hong Kong.
Therefore, I had to fly from Palawan to Manila through Taipei and then on to Hong Kong. On arrival in Hong Kong, I got a bus straight from the airport to Shenzhen Bay Checkpoint where my process of being confirmed negative for COVID-19 and more importantly harmless to others began.
As I entered, my bags were subject to advanced screening and so was I. I had to fill in lots of extra paperwork which had specific questions about COVID-19 hotspots at the time such as Italy and Japan. Luckily, I had not come from any seriously affected countries. I had come back from the Philippines and had been there for a month, therefore I did not really pose any risk to the health of the people of China.
I had my temperature checked three times and then I was questioned about my work in China and my visa. I was very impressed by how thorough but also very fast the government had made this process.
I left Shenzhen Bay Checkpoint and got a taxi straight to my apartment in Fanshen, Bao'an District. When I arrived, I notified the manager of my apartment, my school contact teacher and my personal link at my company of my return. They all told me that as I had left the country and returned, I had to spend 14 days in self-quarantine and also that I needed to use the government app on WeChat to register my return with the police.
The instructions from everyone were very clear and precise and made me feel very secure and safe. For the safety of the school that I work at, they asked me to have my temperature checked every day and to send it to my manager at school as a photo, every day for all 14 days of self-isolation. The manager at my apartment was happy to help me with this.
Staying indoors for 14 days was at times very difficult but also very convenient overall, as the delivery services in China are brilliant. I ordered groceries from Vanguard and had cereal for breakfast every day. For my evening meals I used a variety of different food outlets that delivered such as the great Mexican food from Mariachi Bowls and pizza from Zizzi, and one day we had McDonald's on the roof.
I also had a lot of time to exercise on the roof which was good. I have now finished quarantine, although I am still trying to isolate as much as I can until everything is totally safe.