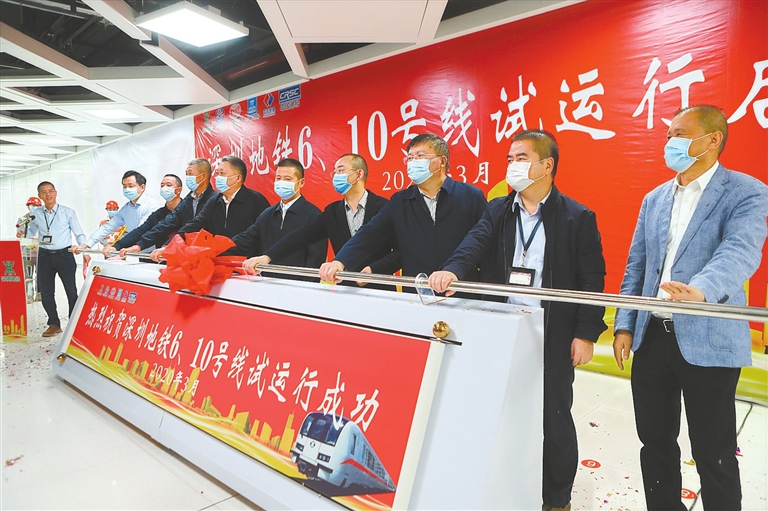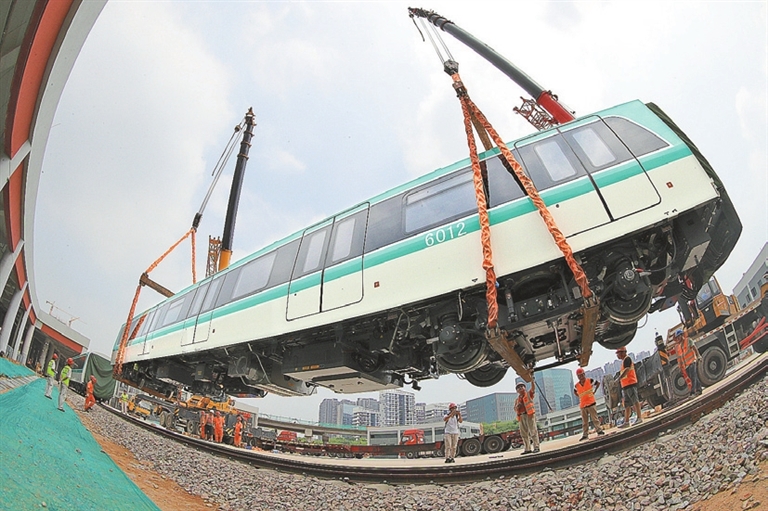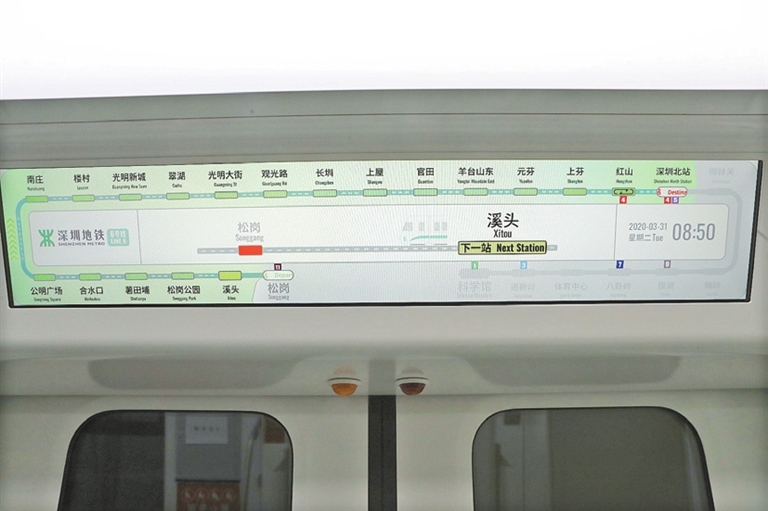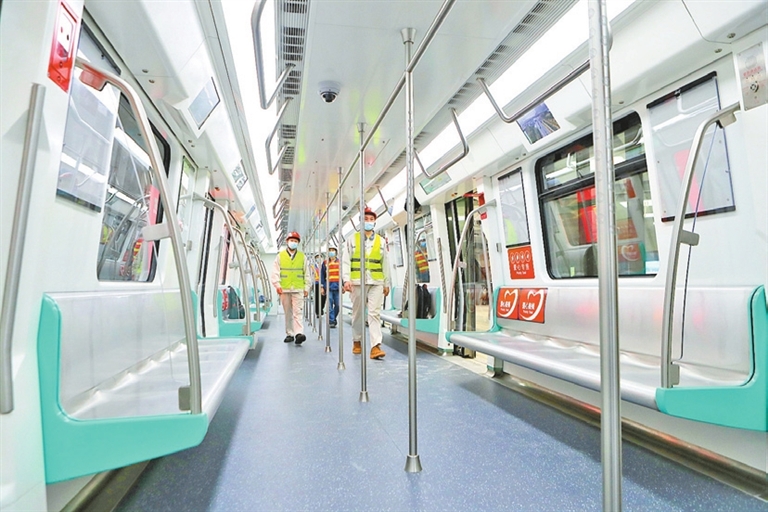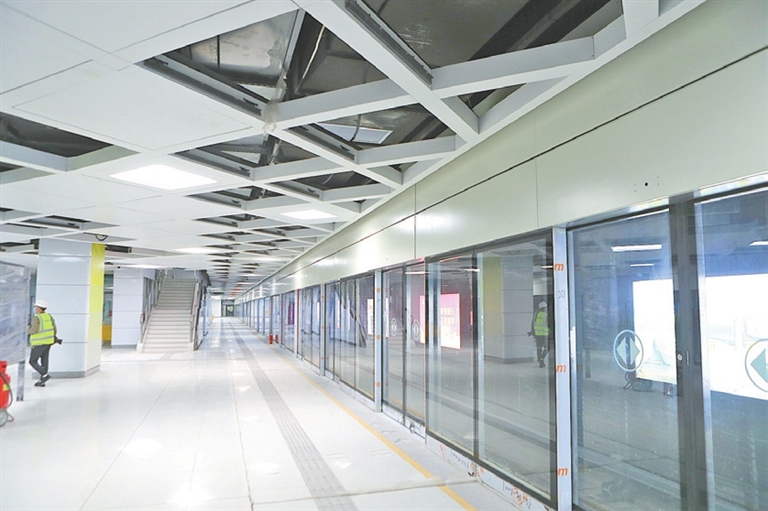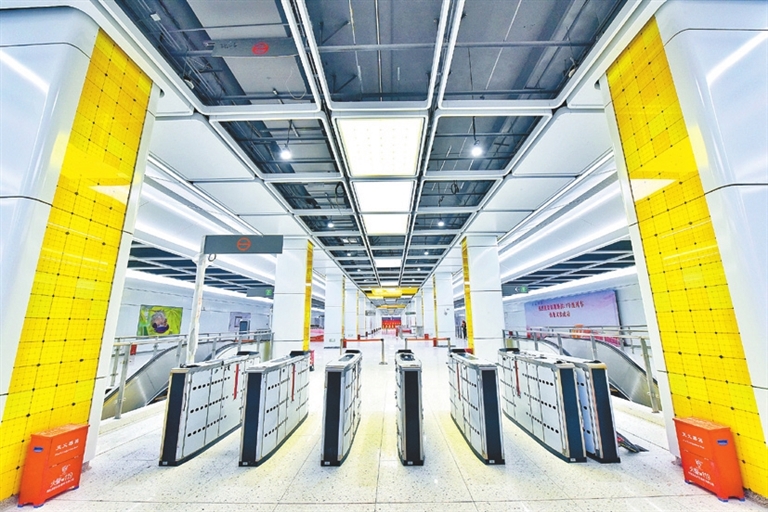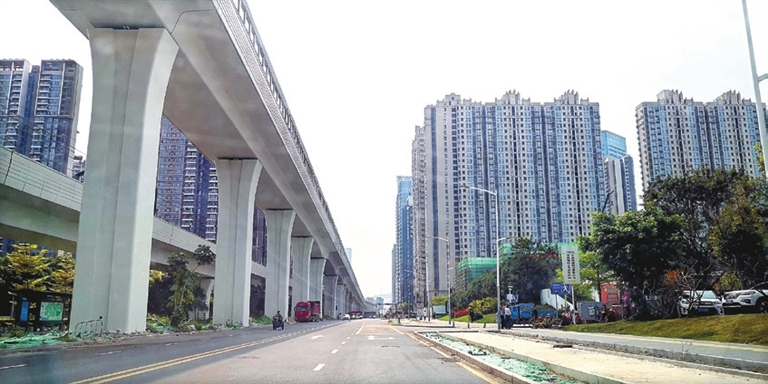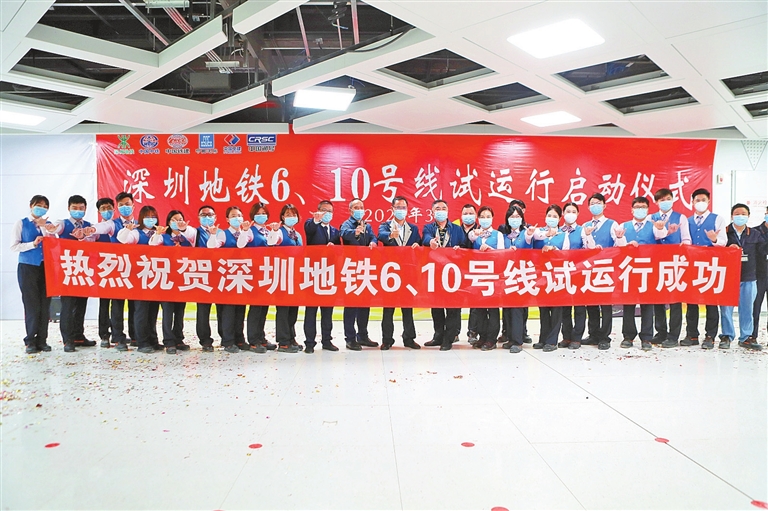 Han Ximin
ximhan@126.com
TWO new Metro lines, lines 6 and 10, went out on a test run yesterday and will officially start service this August after a three-month trial operation.
According to a computer simulation released by Shenzhen Metro Group, a trip on Line 6 will take 66 minutes and on Line 10 45 minutes.
During the period, different electric and equipment systems will go under independent and interdependent tests in usability, functionality, safety and reliability. The Metro operator will also conduct trainings and drills to prepare for the official opening.
After the three-month trial operation, the operator will conduct assessments before official operations are initiated, according to Shenzhen Metro Group.
Line 6's test run departed yesterday at 9:58 a.m. from Sports Center Station.
Metro Line 6 starts from Songgang Station in Bao'an and ends at Shenzhen Science Museum Station in Futian District, passing through Bao'an , Guangming, Longhua, Futian and Luohu districts.
In the shape of the Arabic numeral 7, Line 6 runs 49.3 kilometers, spanning 27 stations. It is expected to stimulate the development of Guangming and Longhua districts and strengthen the connectivity of the city with Dongguan and Hong Kong.
Along Line 6, passengers can change to Line 11 at Songgang Station, Line 4 at Hongshan Station, lines 4 and 5 at North Railway Station, Line 9 at Yinhu Station, Line 7 at Bagualing Station, Line 3 at Tongxinling Station, and Line 1 at Science Museum Station.
Shenzhen Metro Line 10 starts from Futian Checkpoint Station and ends at Shuangyongjie Station in Longgang District.
The 29.3-km rail passes Futian and Longgang districts, spanning 24 stations. The south-north line will cut the trip between Futian Checkpoint and Pinghu to 45 minutes. It will greatly relieve the traffic pressure between Futian CBD and Bantian.