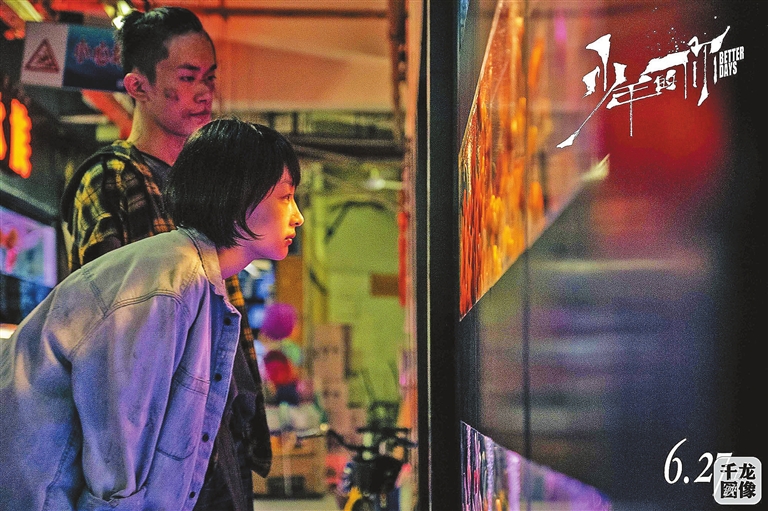 THE Chinese romantic crime drama "Better Days," directed by Hong Kong's Derek Tsang, scooped eight awards at this year's Hong Kong Film Awards, including best film, best director, best screenplay and best actress. Critically acclaimed elderly gay drama "Suk Suk" took the best actor and best supporting actress awards, organizers announced Wednesday afternoon.
Winners, however, were unable to give acceptance speeches on stage as the awards ceremony was canceled due to the coronavirus epidemic. The results were announced instead via a 25-minute live streaming event hosted by awards chairman Derek Yee.
Dressed in black tie, Yee appeared to be sitting in a dimly lit VIP cinema among the awards statuettes, yet to be presented to the recipients. He said that despite the cancellation of the star-studded awards ceremony, organizers kept the polling going and received 1,675 votes from industry practitioners, about 57 percent of registered voters.
Although just the second feature film for which Tsang has sole directing credits, "Better Days," which had been nominated in 12 categories, won best film, best director, best actress and best screenplay, and the awards for best cinematography, original song, costume and make-up design, and new performer (Jackson Yee). The first film Tsang directed, "Soul Mate," had received 11 nominations in the awards' 2017 edition, but took home only one prize.
Starring Zhou Dongyu and Jackson Yee, "Better Days" is a deeply poignant drama about an underprivileged female student in China who becomes the target of vicious schoolyard bullying, and the orphaned street punk she befriends and slowly falls in love with.
Tsang's film proved a box office sensation in China when it was finally released late last year. It earned 1.53 billion yuan (US$227.3 million) at the Chinese mainland box office, ranking 9th for 2019, and also earned a high score of 8.3/10 on the leading Chinese review website Douban.
As soon as the results were announced, the related hashtag rushed to the Top Five Trending Chart on China's Twitter-like Sina Weibo.
Given the award for best actress, the 28-year-old actress Zhou, a Golden Horse winner in 2016, becomes the first post-90s Chinese actress who won the best actress in two renowned film awards in the Chinese-speaking world.
Other notable winners in this year's awards include veteran actor Tai Bo, for his role in the heartbreaking gay romance "Suk Suk," in which he plays an elderly man yet to come out of the closet and admit his homosexuality, and the Donnie Yen vehicle "Ip Man 4: The Finale," supposedly the last instalment of the hugely profitable martial arts series, which scooped three technical prizes — for editing, sound design and action choreography.
(SD-Agencies)