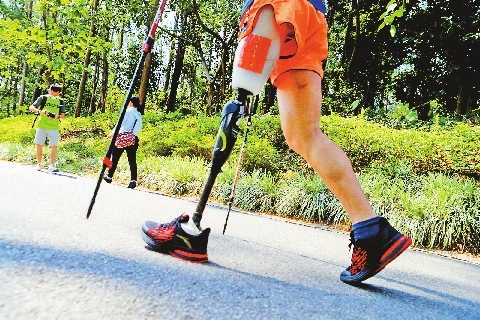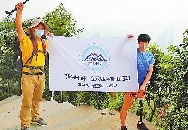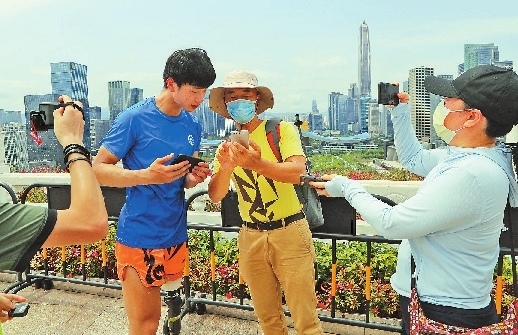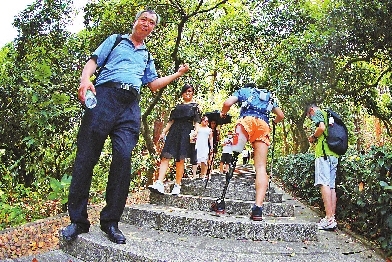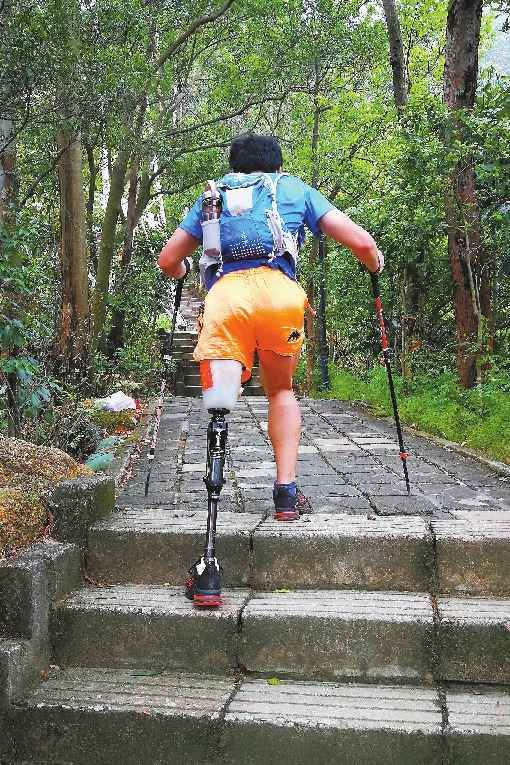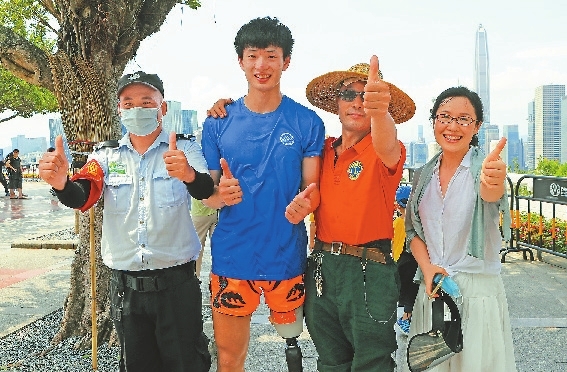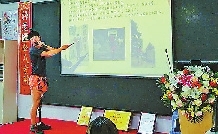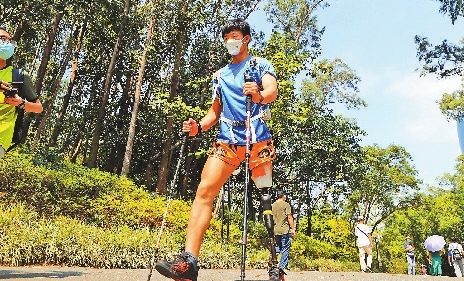 Seeing the list of Shenzhen's most popular 10 peaks, Zhang Xuyin, a 22-year-old man, came to Shenzhen from Anyang, Henan Province. On April 29, the first day he arrived, Zhang achieved his first peak: Wutong Mountain. He aspires to ascend the remaining nine peaks in two months.
Zhang had his left leg amputated in February last year due to illness. After recovery, and with an artificial leg, he started to challenge himself by climbing famous mountains in China, including Huangshan and Taishan mountains.
"Routes with steps are better choices than steep paths where I can go with the help of arm strength to take the load off my legs. Extreme caution should be given when going down the mountain as my artificial leg will not hold my weight when bending, causing an easier tumble," Zhang said.
Zhang hopes that his experience will encourage more young people to do outdoor exercises and get closer to nature instead of clicking phones at home.  (Chen Siqi)