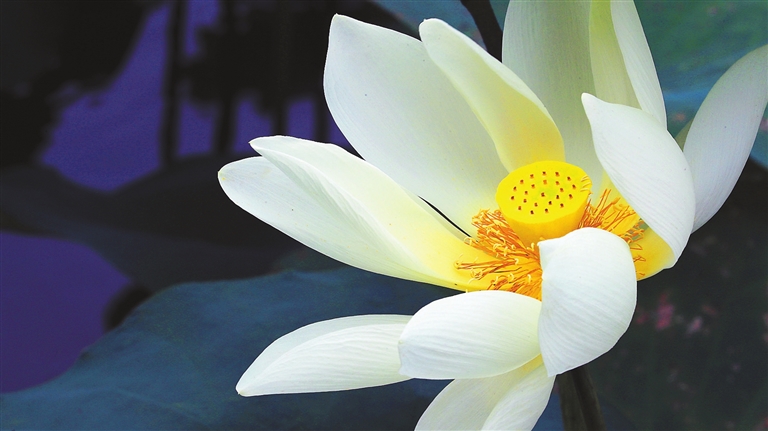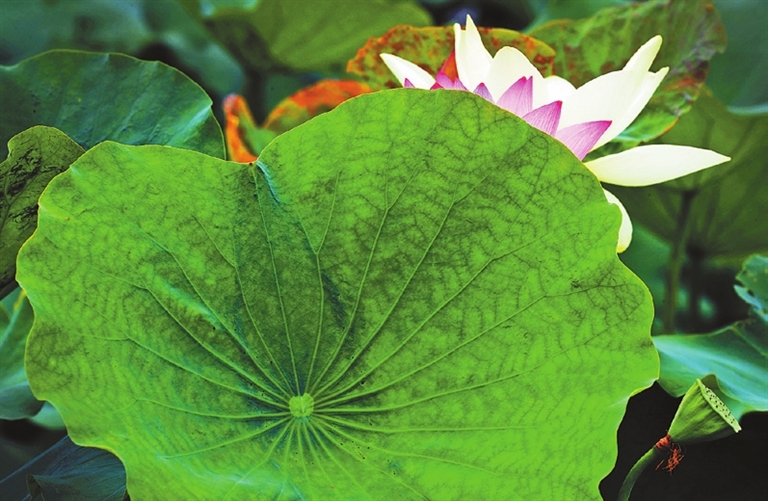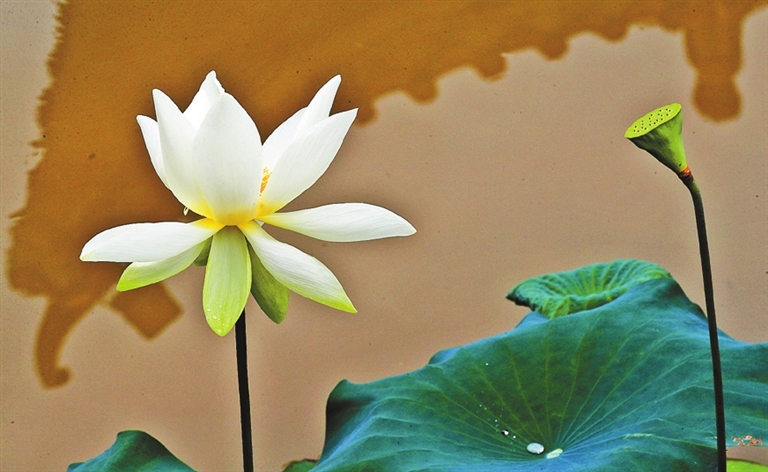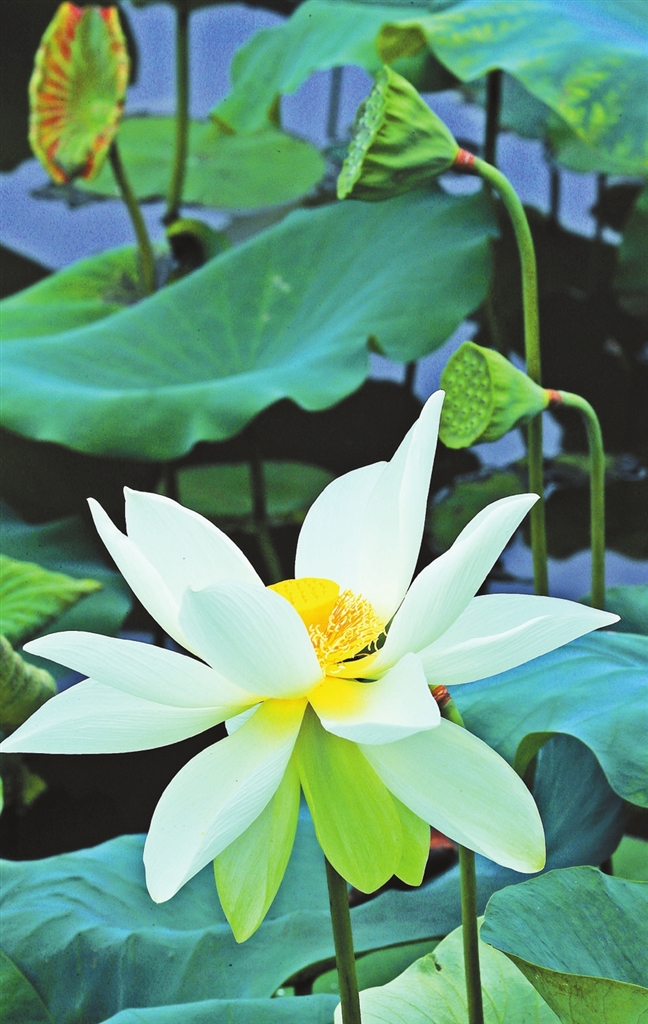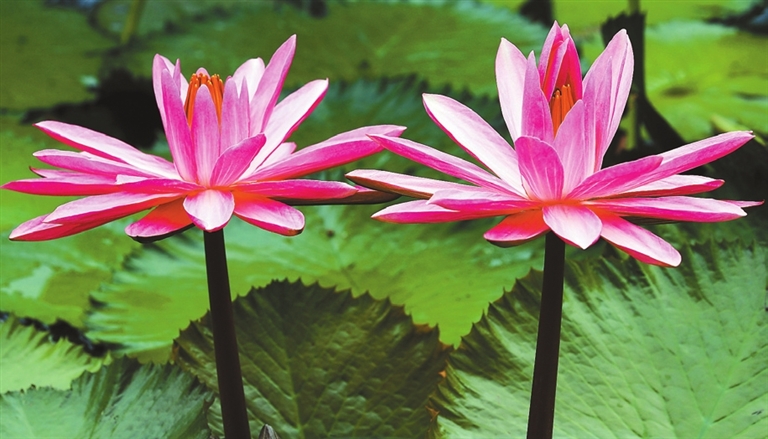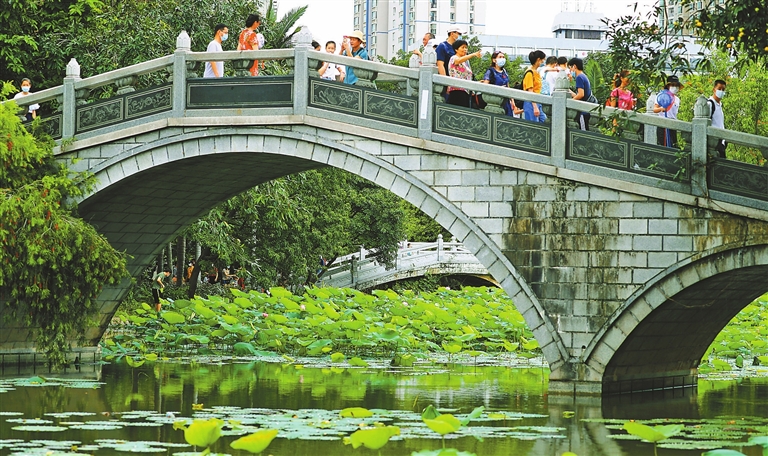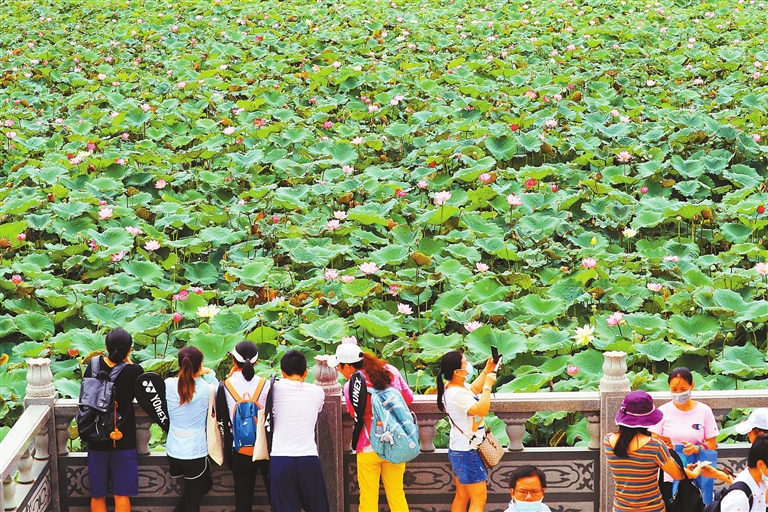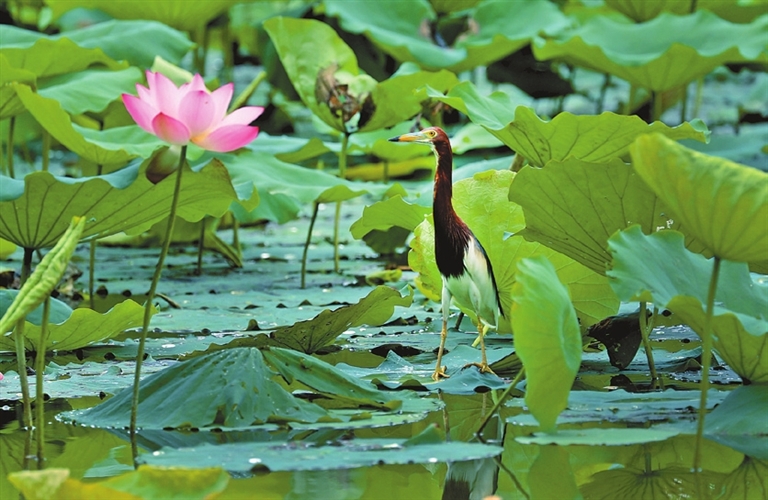 SUMMER is the best season for visitors to enjoy blossoming lotus flowers. Since ancient times, countless Chinese poems have praised the beauty of the pink, purple and white flowers.
Now lotus flowers are in full bloom at Honghu Park in Luohu District. Apart from admiring the elegant flowers, visitors can try their luck to find twin lotuses on one stalk in the park.
Twin lotuses blooming on one stalk are rare, so they are symbols of romance in China. Every summer, the park organizes the "finding twin lotuses" event with visitors and last year visitors found a total of 12 twin lotus flowers.
The park has a 150,000-square-meter lotus landscape where tourists can enjoy different kinds of lotus flowers. The annual lotus flower exhibition in the park started in 1988 and visitors can admire the flowers from now until August.
Experts suggest that the best time to see the flowers is between sunrise and 11 a.m., which is when the sunlight is softer and the elegance of the flower's shape and their natural colors can best be seen.(SD News)