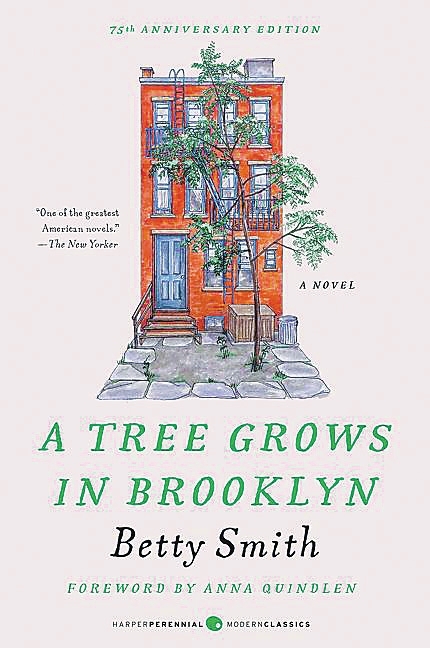 This novel by Betty Smith, thought to be semi-autobiographical, is a beloved American classic about a young girl's coming-of-age at the turn of the 20th century.
From the moment she entered the world, Francie Nolan needed to be made of stern stuff, for the often harsh life of Williamsburg demanded fortitude, precocity and strength of spirit.
Often scorned by neighbors for her family's erratic and eccentric behavior — such as her father Johnny's taste for alcohol and Aunt Sissy's habit of marrying serially without the formality of divorce — no one could say that the Nolans' life lacked drama.
By turns overwhelming, sublime, heartbreaking and uplifting, the Nolans' daily experiences are tenderly threaded with family connectedness and raw with honesty.
Johnny, a dreamer, seldom works but is looked upon by Francie as a hero. Her mom Katie, who works as a scrub woman cleaning several tenement buildings, is the primary source of the family's support. She also teaches her children with nightly readings of William Shakespeare and the Bible.
Smith has captured the joys of humble Williamsburg life — from "junk day" on Saturdays, when the children of Francie's neighborhood trade their weekly take for pennies, to the special excitement of holidays, bringing cause for celebration and revelry. She has artfully caught this sense of exciting life in a novel of childhood, replete with incredibly rich moments of universal experiences." (SD-Agencies)