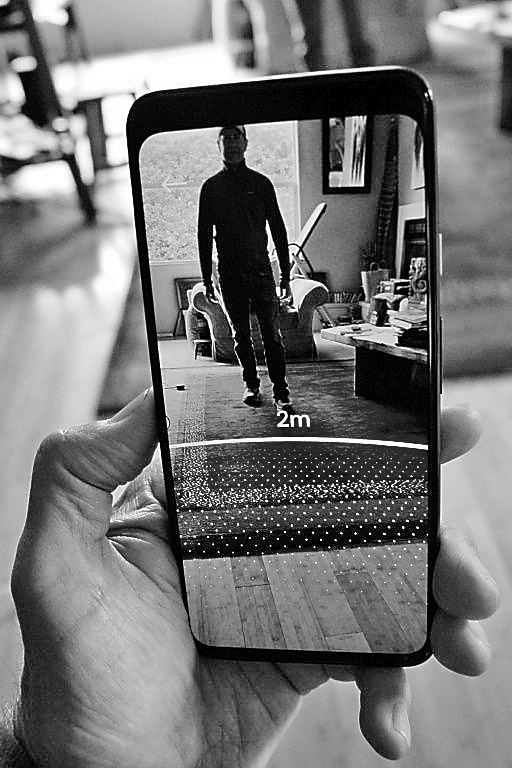 SOCIAL distancing is one of the proven defenses you can deploy to stay safe during the coronavirus pandemic. Google has a new augmented reality (AR) tool that can help you follow social distancing rules when you do have to venture out of your home.
It's an experimental project called "Sodar" — introduced by the Experiments with Google account on Twitter — that creates a two-meter radius ring around you through your phone screen. The tool's purpose is to give you a way to visualize how far two meters are supposed to be and adjust to the new normal as lockdowns start to ease up. The social distancing ring also stays put when you move around your phone which means you won't have to recalibrate it every time you switch directions when, for instance, taking a walk.
Sodar isn't a standalone app and doesn't need to be installed to work. To use it, you simply have to visit its website (sodar.withgoogle.com.) but it works through the Google Chrome browser and relies on a technology called WebXR which Google rolled out for Android phones late last year. If you've ever successfully viewed any of Google's AR projects (such as its AR animals) on your device, though, your phone is most likely capable of displaying Sodar's virtual social distancing indicator.
Sodar is the product of one of Google's experimental divisions that actively releases apps that are not yet prime for a broader, public release. Earlier this year, it introduced nearly half a dozen digital well-being experiments to help you curb your smartphone addiction.(SD-Agencies)