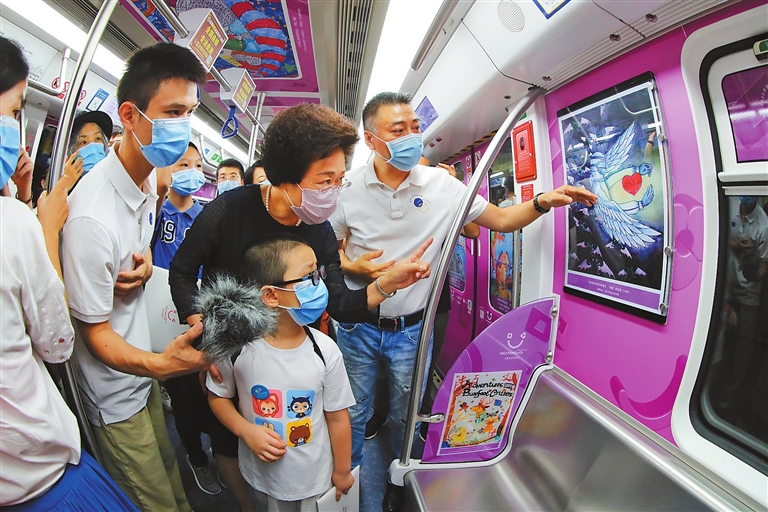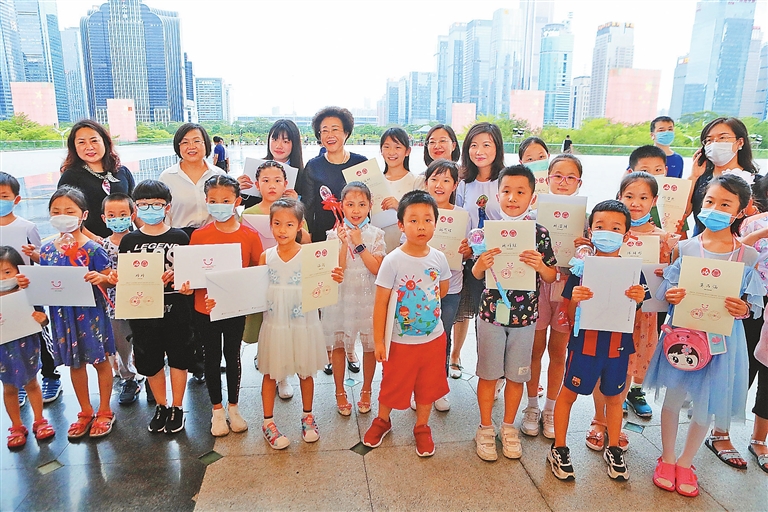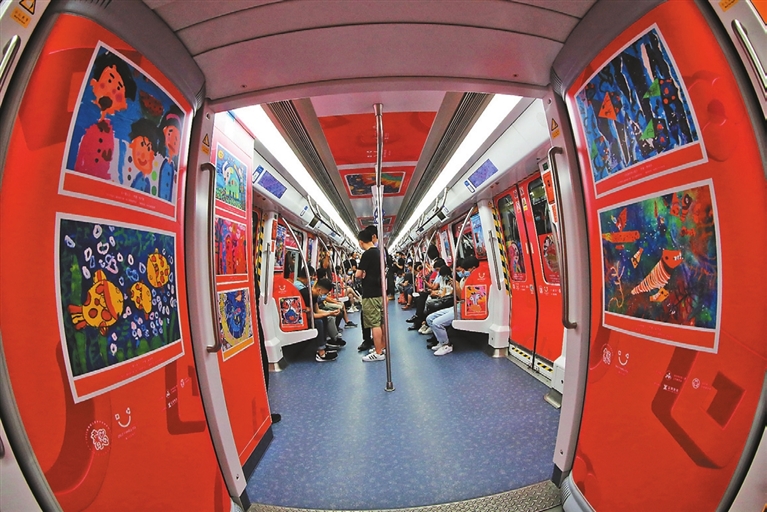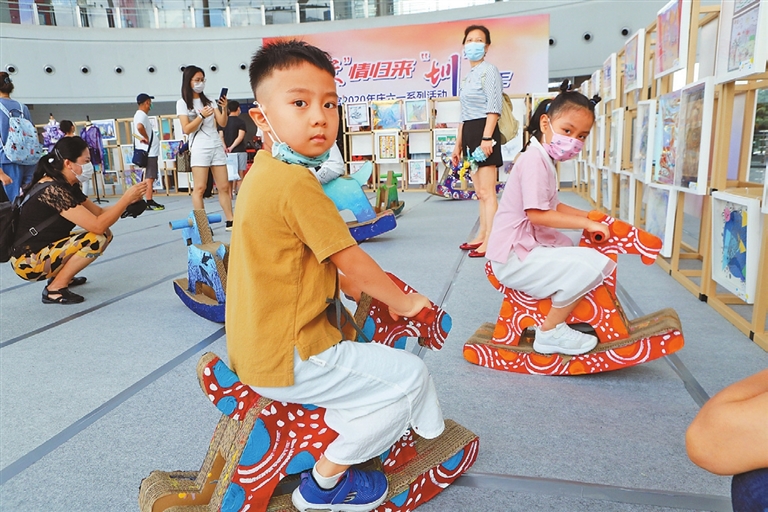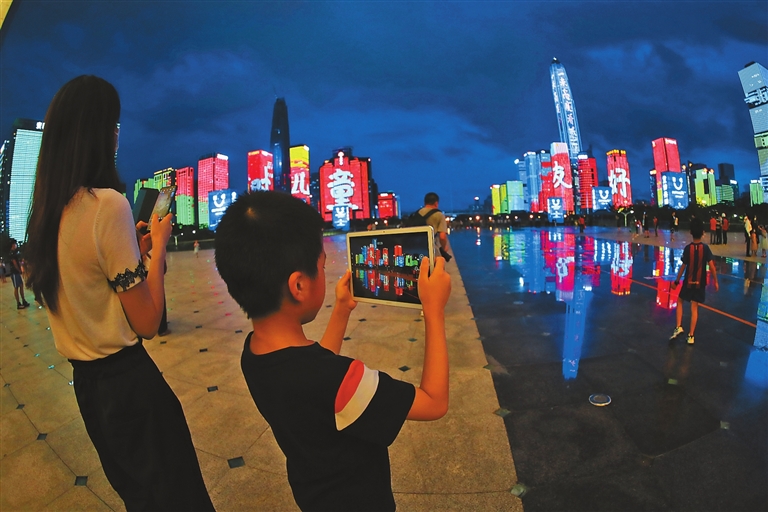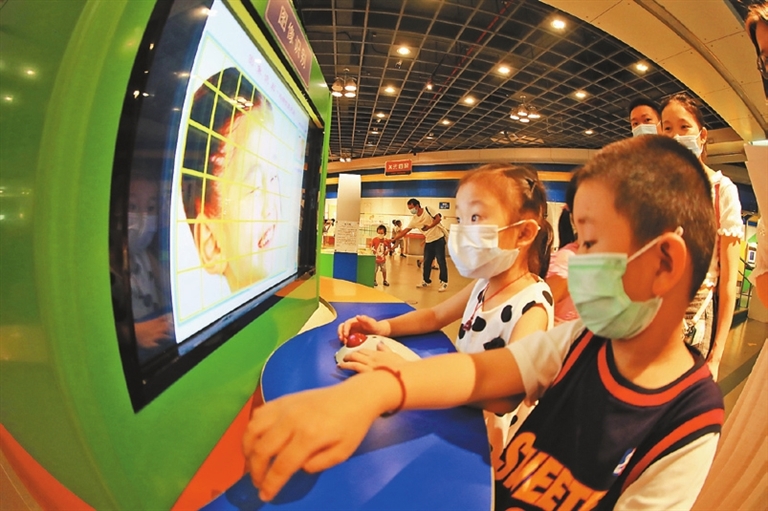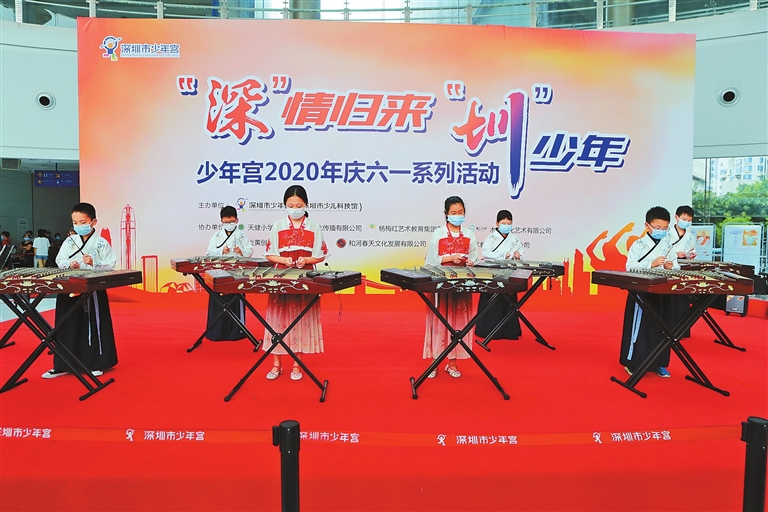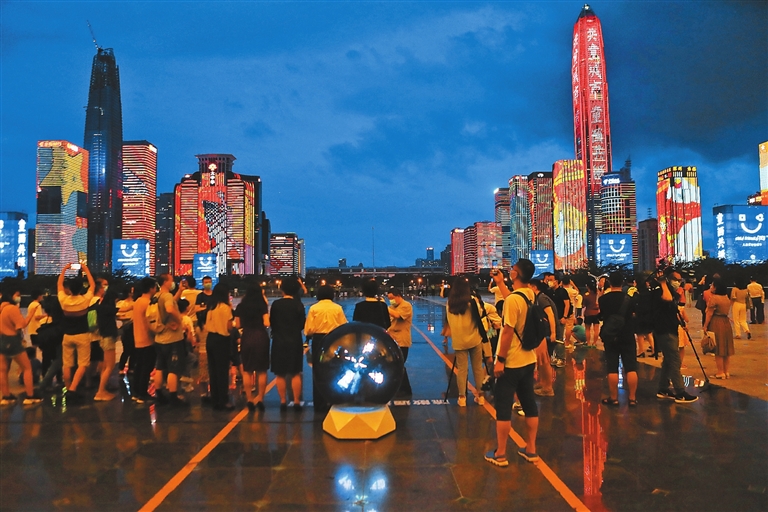 CHILDREN are the world's greatest joy. In honor of International Children's Day, which fell on yesterday, a string of events were held over the past weekend and yesterday in Shenzhen.
Through June 30 the Shenzhen Metro is holding a special exhibition in one of its trains on Line 11 that runs from Futian Station to Bitou Station. The exhibition features 508 paintings by children in Shenzhen, Hong Kong and Macao, including 200 paintings on the COVID-19 battle. To echo the Metro line number "11," an interactive game has been launched at the exhibition for adult passengers to scan a QR code to experience "coming back to 11 years old."
Meanwhile, Children's Palace held a performance gala yesterday which was shown on the Bilibili and Watermelon Video apps. Many book and toy stores and theme parks in town also shared the joy of this occasion by offering Children's Day discounts. Some museums and art galleries held children's painting exhibitions and handicrafts workshops.
(Cao Zhen)