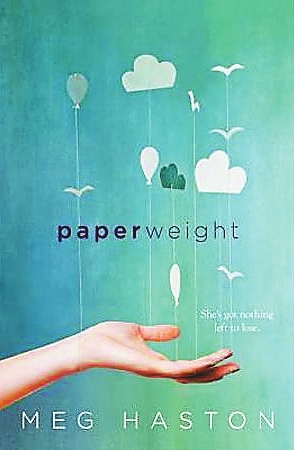 Seventeen-year-old Stevie is trapped. In her life. In her body. And now in an eating-disorder treatment center on the dusty outskirts of the New Mexico desert.
Life in the center is regimented and intrusive, a nightmare come true. Nurses and therapists watch Stevie at meal time, accompany her to the bathroom, and challenge her to eat the foods she's worked so hard to avoid.
Her dad has signed her up for 60 days of treatment. But what no one knows is that Stevie doesn't plan to stay that long. There are only 27 days until the anniversary of her brother Josh's death — the death she caused. And if Stevie gets her way, there are only 27 days until she, too, will end her life.
"Paperweight" follows 17-year-old Stevie's journey as she struggles not only with a life-threatening eating disorder, but with the question of whether she can ever find absolution for the mistakes of her past, and whether she truly deserves to.
By immersing the reader inside Stevie's perspective, alternating the present day treatment center narrative with memories of what led her down this road in the first place, author Meg Haston shows how eating disorders are about so much more than food, and adds a mystery element that builds suspense throughout. This is also one of those rare books where not a single sentence is wasted, where the gorgeous language itself is enough to keep you reading.
(SD-Agencies)