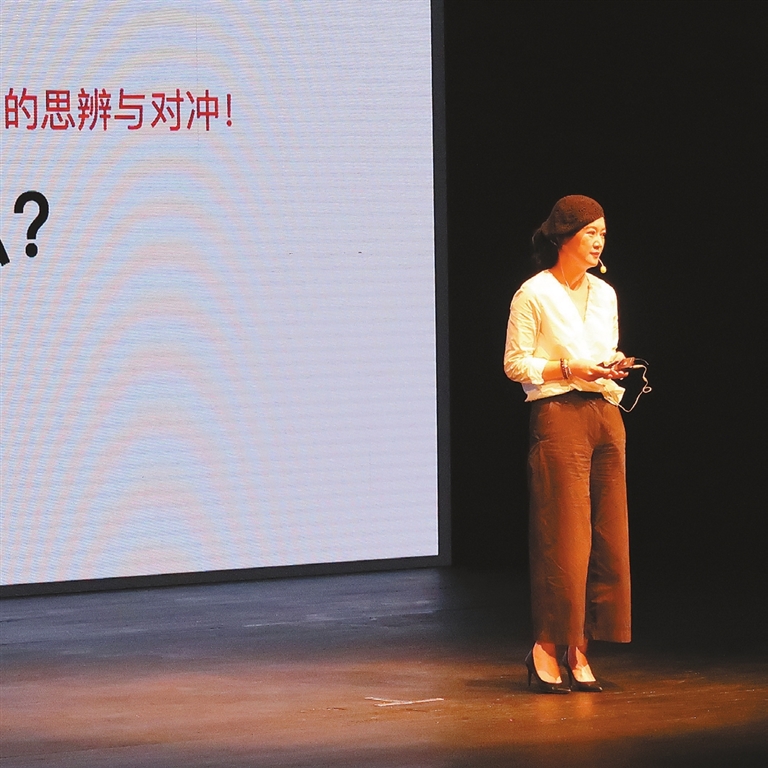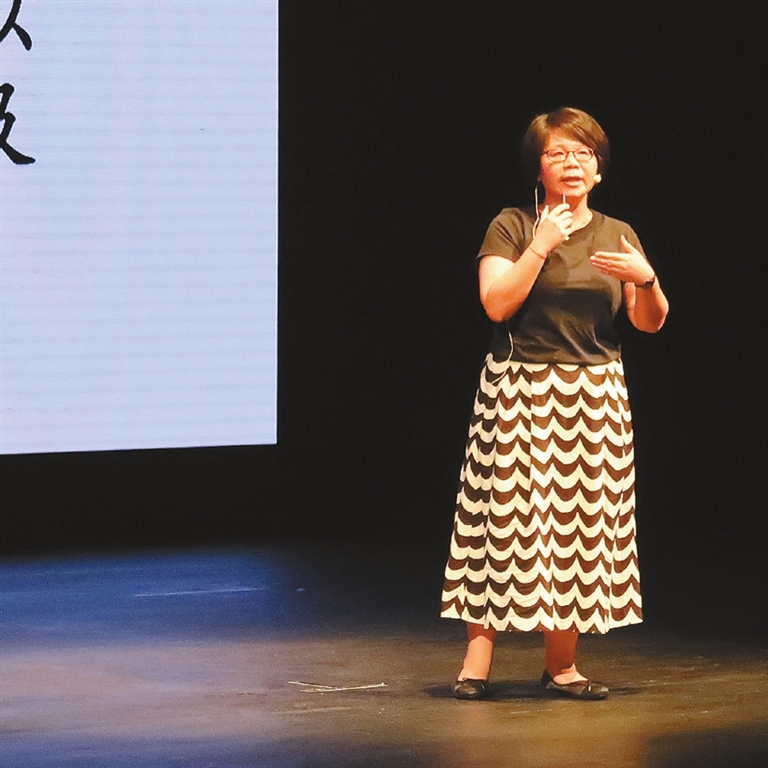 Cao Zhen
caozhen0806@126.com
TEN artists, professors, designers and scholars shared their thoughts on nature, public art and the pandemic in the five-hour OCT Talk at the Huaxia Art Center on Sunday, as part of the fifth OCT Flame Flower Carnival in Nanshan District.
Initiated by local art media ARTDBL, the talk, also called "Blow the Water" (Cantonese slang meaning chitchat), aimed to trigger questions and thoughts related to different fields.
Su Zhiting, a professor of Shenzhen University's College of Design, said that designers should get inspiration from social events, such as the pandemic, and render their thoughts into their works. "Designers cannot rescue patients as medical workers do but they can utilize the power of design to shoulder their social responsibilities and think in greater depth about future designs," she said.
Su cited Japanese fashion designer Kosuke Tsumura's Final Home brand as an example. It is an urban-type survival wear that can be used in emergencies by using the gap between the front and back fabric as a storage space of food or medical kits for users in natural disasters. Inspired by the homeless, Final Home is often described as the wardrobe for the homeless or refugees.
Landscape designer and poet Pang Wei expressed his thoughts about humans' interference with nature. He cited an argument from Chinese-American geographer Yi-Fu Tuan's "Escapism," a book which explores humans' escape in the evolution of cultures.
According to Tuan, in prehistoric times, our ancestors escaped from nature's harsh realities and began building shelters, while nowadays we flee from urban environments for the safer, reconfigured world of nature. "Tuan writes that humans have always sought to escape in one way or another, sometimes creatively. Nature is beautiful but is also cruel," said Pang.
Yan Lijun, who holds a Ph.D. degree in sociology in the University of Hong Kong, shared her studies on the Pearl River Delta involving cases of mainlanders fleeing to Hong Kong in the 1950s to the 1980s, landlords operating in Guangzhou urban villages, and Shenzhen mistresses of Hong Kong men.
"There are many doors closed in our daily lives and what sociologists do is open the doors to explore the hidden parts of the issues. People may remember major historical events while at the same time ignore ordinary people's stories. I've been doing field research for 20 years and through this work, I can really understand the Pearl River Delta and form a relationship between me and this land," she said.
The OCT event also featured lectures by Liu Qingyuan (vice dean of Guangzhou Academy of Fine Arts' Department of Experimental Art), Yang Guoxin (professor of South China Normal University's School of Fine Arts), Zhu Rongyuan (deputy chief planner of the China Academy of Urban Planning and Design), artists Shen Shaomin and Xu Tan, art writer Zhao Mengsha and illustrator Lu Ran.