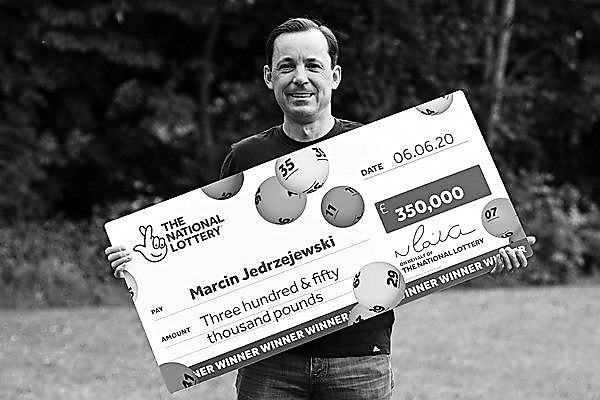 A LUCKY trucker in the U.K. landed a US$ 438,620 win on the lottery as he delivered essential supplies during the coronavirus pandemic.
Key worker Marcin Jedrzejewski was parked up at the Watford Gap services when he found out about his life-changing win, which came from a US$ 1.2 Lucky Dip ticket.
Having matched five winning numbers Jedrzejewski called his mum in Poland to tell her the good news, then continued his shift and drove 247 miles to deliver food and drink supplies to businesses in the south east.
Jedrzejewski, who lives in Rugby, Warwickshire, plans to use the money to buy a house, and then throw a belated 40th birthday party once coronavirus restrictions are eased.
Jedrzejewski said: "I usually buy a Lotto ticket for every draw. I checked the balance on my account and I had US$ 1.75 left. I felt lucky and thought, 'what can I buy for a pound?' I played a Lucky Dip and left it at that."
He said: "I work night shifts and always call my mother during a break. I had received a message via The National Lottery App and decided to check my ticket. I couldn't believe what I saw."
I FaceTimed my mother in Poland. I told her I thought I had won but I wasn't sure how much. She kept asking "How many zeroes, how many zeroes?"
Jedrzejewski finished his Sunday night shift before calling to claim his prize, having driven 950 miles over the weekend.
(SD-Agencies)