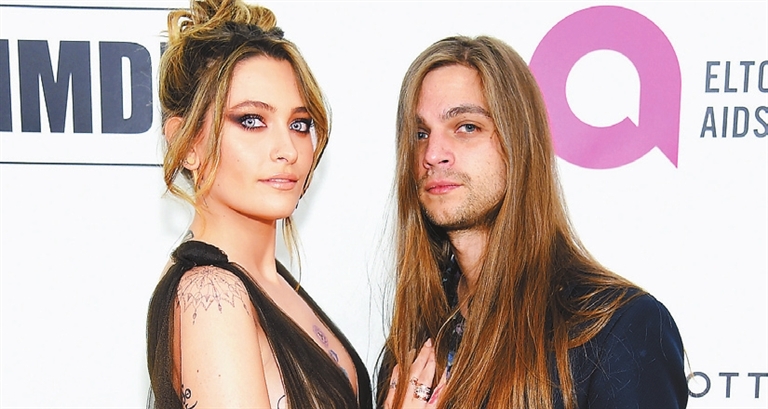 PARIS JACKSON and Gabriel Glenn have debuted their new musical group, The Soundflowers, with a self-titled EP that arrived Tuesday via Imperial.
The five-track EP features lead single "Your Look (Glorious)," with its simply romantic music video below, plus the highly anticipated "Geronimo," which Jackson wrote when she was 15, inspired by loss, heartbreak and letting go.
"A lot of our music, some of the songs on the EP and some of the songs that have yet to come are about pain," Jackson said in a statement. "I'm sure to many it will come off as emo and sad, and that's okay. But my hope is that it brings comfort to those who feel the way I did when I wrote the songs, especially 'Geronimo.' I'd like for the listeners who resonate with the lyrics to know that they are not alone. And that it gets better."
Additionally, The Soundflowers' six-part Facebook Watch Original Docuseries, "Unfiltered: Paris Jackson & Gabriel Glenn," will premiere June 30.
The band will donate their net proceeds from merchandise sales to Black Women Lead, Black Voters Matter Fund and BEAM through July. (SD-Agencies)