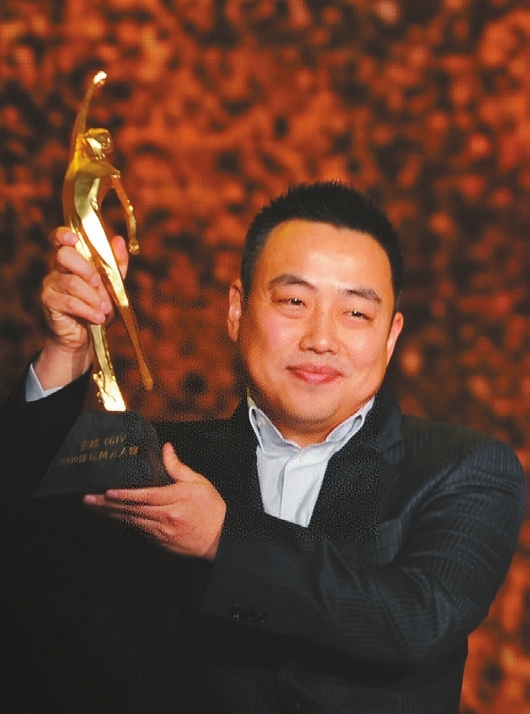 CHINESE table tennis chief Liu Guoliang has been tasked with promoting the sport on a global level, as World Table Tennis (WTT) named the former Olympic champion as its new head.
"World Table Tennis (WTT) is honored to announce that Mr. Liu Guoliang, president of the Chinese Table Tennis Association (CTTA), will take the position as Chair of the newly formed WTT Council, for the purpose of taking the overall leadership and pioneering the future of table tennis," said a WTT statement.
WTT was set up by the ITTF in August 2019 with the aim of modernizing its commercial business activities and helping table tennis to compete with the world's highest-profile sports.
"WTT Council will ensure the healthy development of WTT and be at the helm of the future development of the sport," said the statement. "Thus a true leader of the industry is needed to take the position and embark on the journey towards a brighter future."
"Mr. Liu Guoliang is an extremely well-respected leader within the world table tennis community, with perfect caliber and the richest of career achievements," added the statement.
After a stellar playing career, in which he won Olympic and World Championship gold medals, Liu has since overseen serial success as head coach of the Chinese national team and as CTTA president.
"We believe that following his steps, the world table tennis community will strive for a common goal, fueling the WTT Council as well as our sport to the next level," said WTT.
Liu promised to make table tennis a leading sport on the globe.
"Table tennis has enriched my life in so many ways and I have dedicated my life to this sport over many years," said the 44-year-old. "I am immensely proud and honored to have the opportunity to lead the WTT Council and help to make table tennis one of the leading sports in the world."(Xinhua)