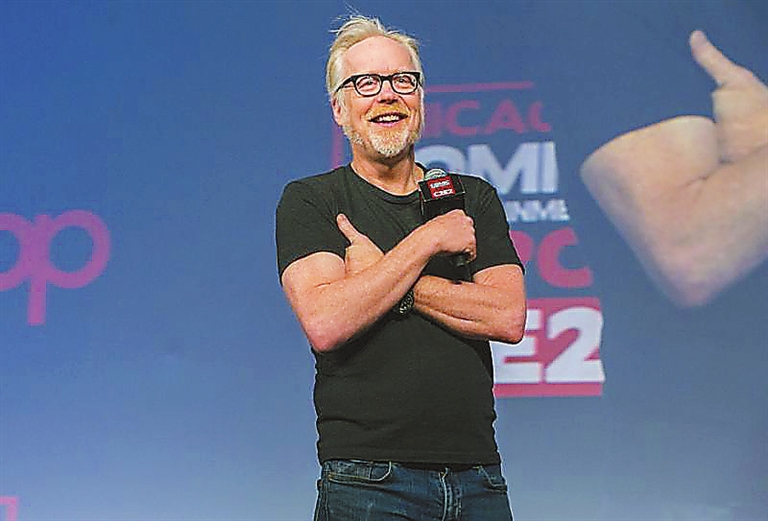 ADAM SAVAGE, the longtime co-host of Discovery Channel's popular "MythBusters," has been sued by his sister for allegedly sexually abusing her when they were kids. Savage vehemently denies her claims in the "offensive lawsuit" filed on Tuesday.
Miranda Pacchiana, 51, alleges she was abused when she was between the ages of 7 and 10 in the late 1970s, when the siblings lived in Sleepy Hollow, N.Y. Savage would have been between 9 and 12 years old. Pacchiana filed the lawsuit under the New York Child Victims Act (CVA), which extends the statute of limitations for a survivor of child sexual abuse in criminal and civil cases.
In the disturbing filing, Pacchiana claims she was repeatedly raped and that Savage forced oral sex on her and forced her to perform oral sex on him.
She claims he nicknamed himself "the raping blob" and would mask the abuse as games. Pacchiana "suffered catastrophic and lifelong injuries as a result of [Savage's] actions," according to the document.
"The prolific abuse by Mr. Savage as alleged in the complaint has caused irreparable damage to my client that she will live with for the rest of her life. Today is the first step in the direction of healing and justice," one of Pacchiana's attorneys, Jordan Merson, told Yahoo Entertainment in a statement on Tuesday.
"We commend Ms. Pacchiana and all child sexual abuse survivors who have come forward, as the Courthouse doors are now open to them after being shut for decades, thanks to the CVA," Antigone Curis, who also represents Pacchiana, added.
Pacchiana, who is a social worker, claimed on her website that she was disowned by her family when she came forward about the alleged abuse.
(SD-Agencies)