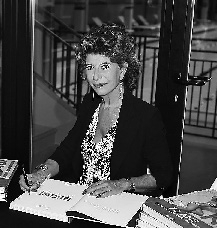 THE world's first bikini museum opened in the small town of Bad-Rappenau in Germany on Sunday, also International Bikini Day.
The Bikini Art Museum is the first world museum devoted to bathing culture, set in a 19th century spa town. Over 400 bikinis are on view, from 1870 to the present day, including bikinis that were once worn by Marilyn Monroe, Scarlett Johansson, Eva Green, Esther Williams and Joan Collins.
Among the designers in the collection, there are pieces by Christian Dior, Coco Chanel and Pucci, as well as Jantzen, Triumph and Catalina. The museum is also showing the 12 original swimsuits of French designer Louis Reard, the inventor of the bikini, shown in 1946 at the Piscine Molitor in Paris.
It's what Ghislaine Rayer, the museum's curator, said, [the exhibition] is a walk through swimwear. "It is not only a collection of bikinis, but of bathing suits that tell the history and evolution of the swimsuits," said Rayer.
"It starts with the 1870 outfit; dress, pants, bathing cap, stockings and shoes, then follows how it took more than 20 years to find interesting pieces, whether for historical interest or design."
The 400 bathing pieces on view have been curated from Rayer's collection of 1,200 bathing suits, which includes pieces worn by personalities like French actress Laetitia Casta, French supermodel Iris Mittenaere, Miss Universe contestants, and what Hollywood stars wore by the poolside in the 1950s.
One section will be devoted to Bunny Yeager, the self-proclaimed queen of pin-up models, who had been a pin-up model during the 1950s and 1960s. Yeager excelled behind the camera, too, as she was a photographer who shot Bettie Page, and helped discover other models, like Lisa Winters. Yeager exhibited her own photos in the 1990s in an exhibition entitled "Beach Babes Bash," as well.
The museum was co-founded by Alexander Ruscheinsky, a German businessman, alongside Rayer, who co-wrote a recent book on bikini culture, "Bikini, la Legende."
Among the rarest pieces on view is one black, blue and gold lame-patterned bikini that inflates into an experimental lifejacket. "It truly is a rare find," said Rayer.
Another rare find is Reard's prototypes. "He never wanted to franchise his brand," she said." In spite of the success he had, he always preferred to devote himself to his own boutique, working almost exclusively on orders with an elite clientele."
But probably the rarest bikini on view is a golden lurex bikini by Reard. Historically, it's the most valuable bikini in the world, one-of-a-kind, and was created especially for the winner of the "Miss Reard" competition (experts estimate it was created in 1948).
This bikini was never commercialized and was given directly to me by Miss Reard herself," said Rayer. "She was just preciously keeping onto this symbol of her youth and beauty." (SD-Agencies)