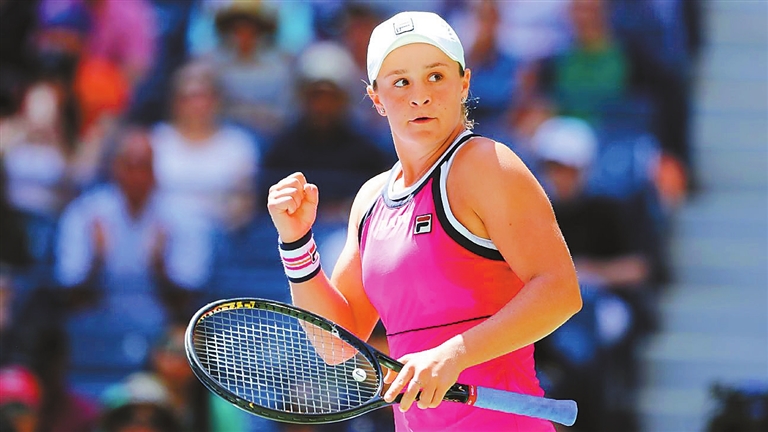 THE top player in women's tennis is pulling out of the U.S. Open.
Ashleigh Barty, ranked No. 1 in the WTA singles rankings, told The New York Times on Wednesday that she will not play in the U.S. Open due to concerns about traveling during the coronavirus pandemic.
This will mark the first time the top-ranked women's singles players has missed the U.S. Open since Serena Williams withdrew from the 2010 tournament with a foot injury.
"I love both events so it was a difficult decision," Barty said in a statement sent to Australian media outlets Thursday. "But there are still significant risks involved due to COVID-19, and I don't feel comfortable putting my team and I in that position."
The Australian also reportedly said she will not play in the Western & Southern Open, regarded as the second-biggest U.S. event of the summer. The tournament, usually held in Cincinnati, will be moved to the U.S. Open's Billie Jean King National Tennis Center in New York this year to cut down on travel for players.
Like virtually every other sporting event in the country, the U.S. Open is on track to feature no fans in New York when it begins in late August.
How many elite players show up is also reportedly a question right now, as four other members of the top 10 — No. 2 Simona Halep, No. 5 Elina Svitolina, No. 6 Bianca Andreescu and No. 10 Naomi Osaka — have not entered the Western & Southern Open, which starts Aug. 20 and reportedly did not respond to messages from the Times about playing in the U.S. Open.
Players pulling out, a natural consequence of a sport featuring players from so many different countries amid a global pandemic, seems to be expected by the person in charge of the Open.
"I respect every player's decision," said Stacey Allaster, the U.S. Open tournament director, who has been pushing hard with her staff to salvage the tournament, which will be played without spectators and with extensive health precautions.
(SD-Agencies)