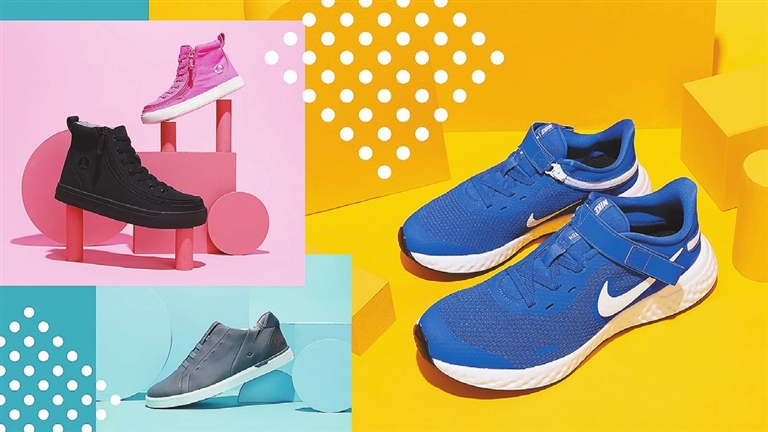 ZAPPOS just made shoe shopping a whole lot easier for amputees and those with a limb difference. The online shoe and clothing retailer launched a new beta program called The Single and Different Size Shoes Test Program which gives customers the option to purchase a single shoe or make their own custom pair by purchasing two shoes of different sizes. The brand says the program is the first of its kind, giving people with disabilities the freedom to shoe shop based on their individual needs.
While some amputees may opt for a single shoe from the program, others who use certain types of prosthetics may want shoes in two different sizes — one to fit their foot and one to fit a prosthetic. The program is also helpful for those who wear foot and leg braces or for those who simply have feet that vary in size.
"People always ask me, 'Josh, can you buy just one shoe?' or 'Do you get a 50 percent discount on your shoes?' To me, those have always been laughable questions," comedian, author and para-athlete Josh Sundquist said in a video announcing the program. "Like, 'What shoe store do you think would sell me just one shoe?' That's so crazy."
But the program makes that "outlandish idea" a reality. Shoes currently available through the program are priced between US$17.50 and US$85 per shoe, priced to be exactly half of the retail cost of a pair of shoes so customers aren't up-charged for buying one shoe.
The program is a new offering under the brand's Zappos Adaptive initiative, which traditionally curated products designed with disabled people in mind. This includes seated clothing, sensory-friendly products and even orthotic-friendly shoes. The Single and Different Size Shoes Test Program, however, is the first unique initiative created by Zappos to better serve people with disabilities.
Amputees have long gone to great lengths to solve the single-shoe issue on their own. Historically, those who only needed one shoe in a pair would find a "solemate," or a person with a similar fashion sense who needed the opposite shoe. The "solemates" would then trade the unneeded shoes in their pairs to ensure no shoe was left unworn. Though this is a unique part of disabled culture and community that deserves to continue, people like Sundquist says that Zappos Adaptive allows for more freedom outside of that solution.
Though the program has shoes in a full range of sizes and widths available, only select brands are available right now as part of the launch. Participating brands include Nike, Converse and New Balance, plus several others. Various shoes included in the program are also adaptive, with some including Velcro closures and slip-on styles, to help further cater to those with dexterity limits. Zappos hopes to add more brands to the line-up as the program expands.
(SD-Agencies)