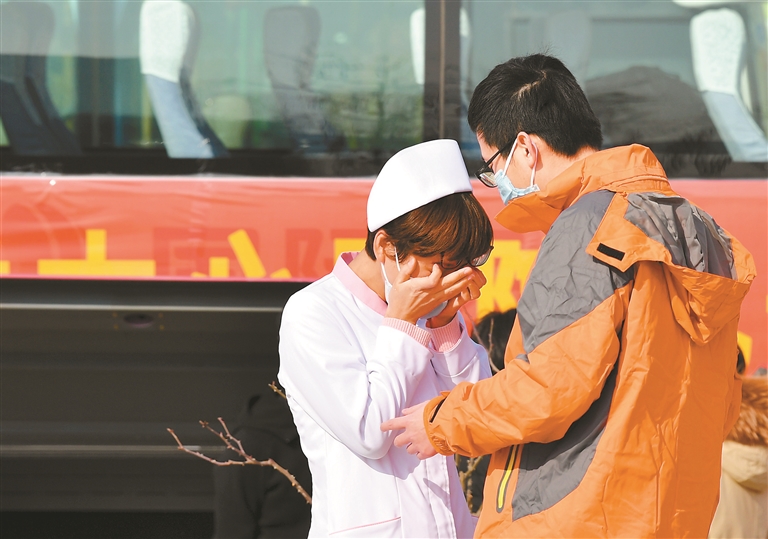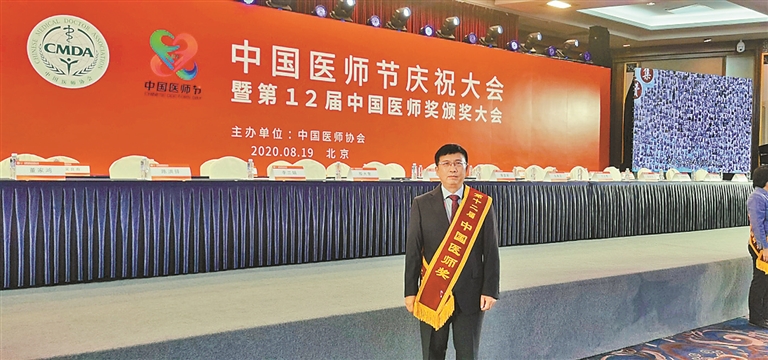 Han Ximin
ximhan@126.com
A DOCTOR from Shenzhen No. 3 People's Hospital was awarded the Medal of Chinese Medical Worker, the highest honor in the profession, on China's third Medical Workers' Day, also known as China's Doctors' Day, in Beijing yesterday, DT News reported, quoting sources from the hospital.
Chen Jun was among the 80 doctors from all over the country to receive the honor in Beijing and the only awardee from Shenzhen, according to a list released by the Chinese Medical Doctor Association.
Chen has been engaged in liver disease treatment for 31 years and was brought to work in Shenzhen as a high-end talent more than a year ago.
Since the outbreak of COVID-19, Chen has researched the damage COVID-19 does to the liver.
Chen and fellow doctors manually recorded liver data of the patients as related to COVID-19 and set up a data bank for the hospital.
The ward Chen took charge of treated a total of 300 patients during the pandemic, including 217 confirmed COVID-19 cases, taking up 52 percent of the total confirmed patients admitted to the hospital.
Chen, who speaks fluent English, won high praise from the foreign COVID-19 patients receiving treatment at the hospital. A Pakistani patient, known as Ali, said Chen's voice was soft and he was reassuring during an interview while being discharged from the hospital.
Chen's research on COVID-19-inflicted damage on the liver has been included into the WHO COVID-19 data bank and U.S. CDC guidance book on fighting COVID-19, providing a valuable reference for COVID-19 prevention and control.
This was not the first time for Chen to participate in an emergency situation. In 1998, Chen worked as a frontline doctor twice in the fight against flooding. In 2008, Chen participated in the rescue work after the Wenchuan earthquake.
In late 2017, the State Council, China's Cabinet, set Aug. 19 as the national Doctors' Day beginning in 2018. The decision was made to give tribute to the country's health and medical workers and to acknowledge their outstanding work.
According to the National Health Commission statistical report released in 2019, China had 3.8 million licensed medical practitioners and 2.77 registered nurses per 1,000 people. The number of sickbeds per 1,000 people in medical and health institutions rose from 6.03 in 2018 to 7.10 in 2019.