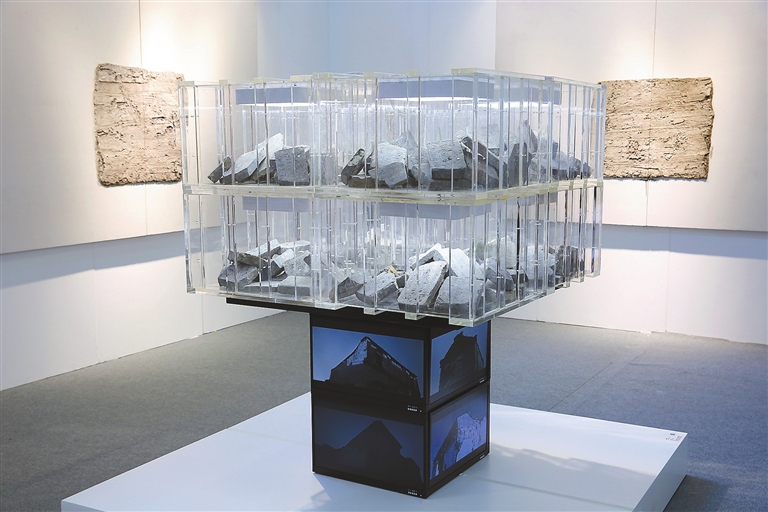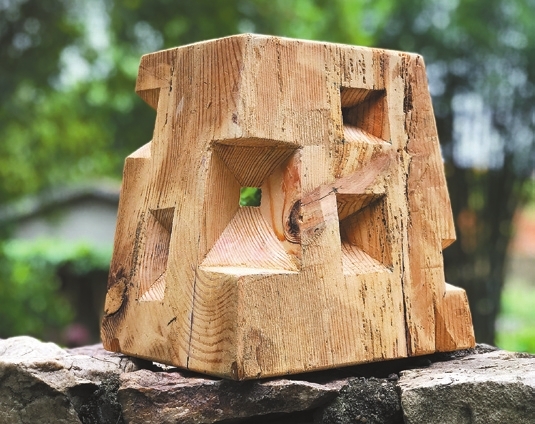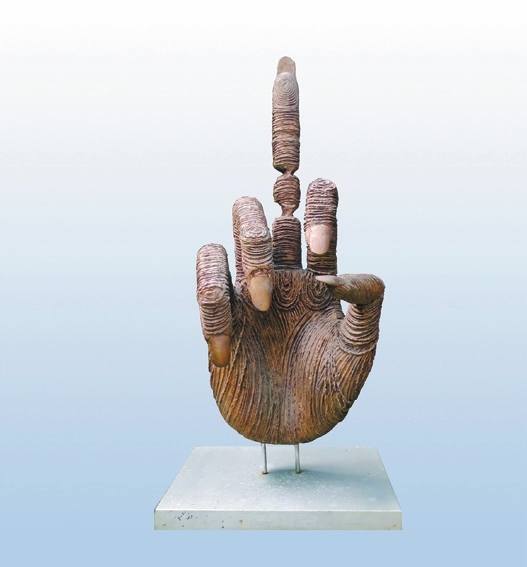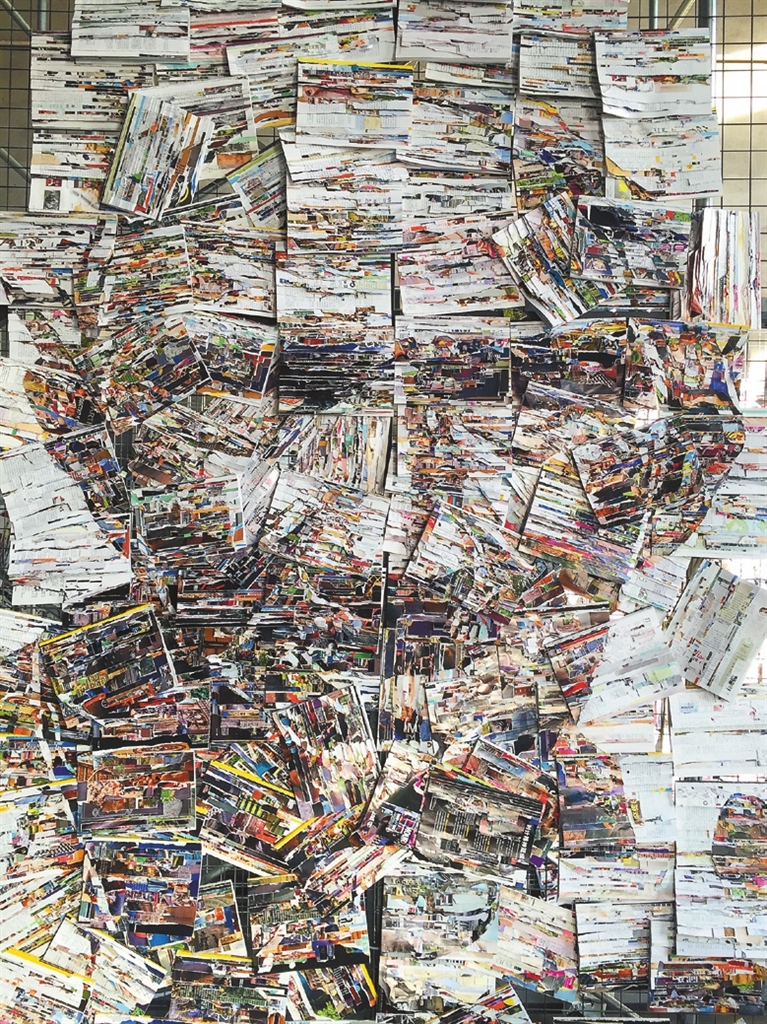 Debra Li
debra_lidan@163.com
AROUND 50 works by a dozen contemporary artists are being displayed at the Galaxy Guofeng Art Museum in Longgang District.
The show, a pre-exhibition for one of 17Collateral Events of the 17th International Architecture Exhibition (IAE) to be held in Venice next year, tries to tackle the big issue of "how will we live together" by means of paintings, lithography, sculptures, installations, videos and architecture models.
Approved by IAE curator HashimSarkis, dean of the School of Architecture and Planning at the Massachusetts Institute of Technology (MIT) since 2015, this project is titled "Hakka Earthen Houses on Variation – Cooperative Living, Art and Migration."
Shenzhen University professor Ying Tianqi, the artistic director of the project, said he was impressed by the Hakka earthen houses when he first toured Longnan City in southern Jiangxi Province.
Build with earth and pebbles, the Hakka houses resemble enclosed castles, with tall watchtowers at each corner of the complex and lookout holes on the outside walls. To flee warfare, starting in the late Song Dynasty (960-1279) the Hakka people had migrated from northern China to the south to start anew. They built this type of house to address their basic concern of safety, as the watchtowers obviously serve the purpose of self defense. But they also considered fengshui (literally, wind and water) — a way of following nature's rules to bring good luck – and aesthetic values while building them.
"It's amazing to see our forefathers' persistence, intelligence and love of life in the details of these mundane but elegant houses," Ying said at the opening ceremony of the IAE pre-exhibition Tuesday morning. Ten such earthen house models are displayed at the show, some square, some oval and some in the shape of a fan.
Surrounding the IAE theme of "How will we live together," curator Wang Lin of the pre-exhibition enlisted the works of 11 artists from major Chinese cities as well as Gu Xiong from Vancouver, Canada. A Chinese living overseas, Gu himself, like the Hakkas, faced the frustration and trials of living in an alien environment. His works at the show include photographs and a video telling the story of early Chinese immigrants in Canada who hoped to be buried back home but didn't see their wish come true.
Another of his works in the planning, which will be brought to Venice, is an installation in the shape of a well, with reflective mirror-like glass at the center to mimic the water and inscribed with the lyrics of Hakka songs. Small speakers hidden in the wall of the "well" will play those songs.
Shi Jindian, a Chengdu-based artist, brings his installations made of wires and wooden chips woven together. The pieces were then burned and the wooden chips turned into charcoal. Having an appearance at the same time crude and delicate, the works pay homage to the ways how our ancestors created works of art with ordinary materials.
Li Xiangming, a versatile artist who originally trained in oil painting, brings an installation made of steel, linen and wood planks. Often using recycled materials for his creations, he is working on an installation resembling an irregular bee honeycomb, with figurines positioned in each unit.
"In modern cities, we live closely together but are separated by walls. Many people don't even know the names of their neighbors," he says. "Hakka people lived in enclosures for safety, but our loneliness is our own choice."
Fu Zhongwang, head of the Hubei Museum of Art, brings wooden sculptures and installations. He uses traditional Chinese woodcraft techniques in his works. His works at the show include a wooden sculpture which is a metamorphosis of the Hakka watchtower and a group of three long wooden thresholds.
Ye Fang, a Suzhou-based artist, brought a garden design to the Venice Biennale back in 2009. One piece he is working on and plans to bring to Venice this time is a wooden structure whose front resembles the watchtower of a Hakka house while the back resembles the corner of a living room for enjoying the tea with guests. Wang Lin interprets his friend's work, saying "This could be a metaphor for the relationship between people and nations in today's world. Treat others as your enemy or friend? The choice is in our hands."
After returning from the Venice event, which will run May to November next year, all exhibits will be displayed at a new museum in Longnan, where the inspiration for this exhibition started. The city, home of many Hakka people, will hold an international Hakka convention in 2023.
Admission is free to the pre-exhibition.
Time: Until Sept. 3, closed on Mondays
Venue: Galaxy Guofeng Art Museum, Longgang District