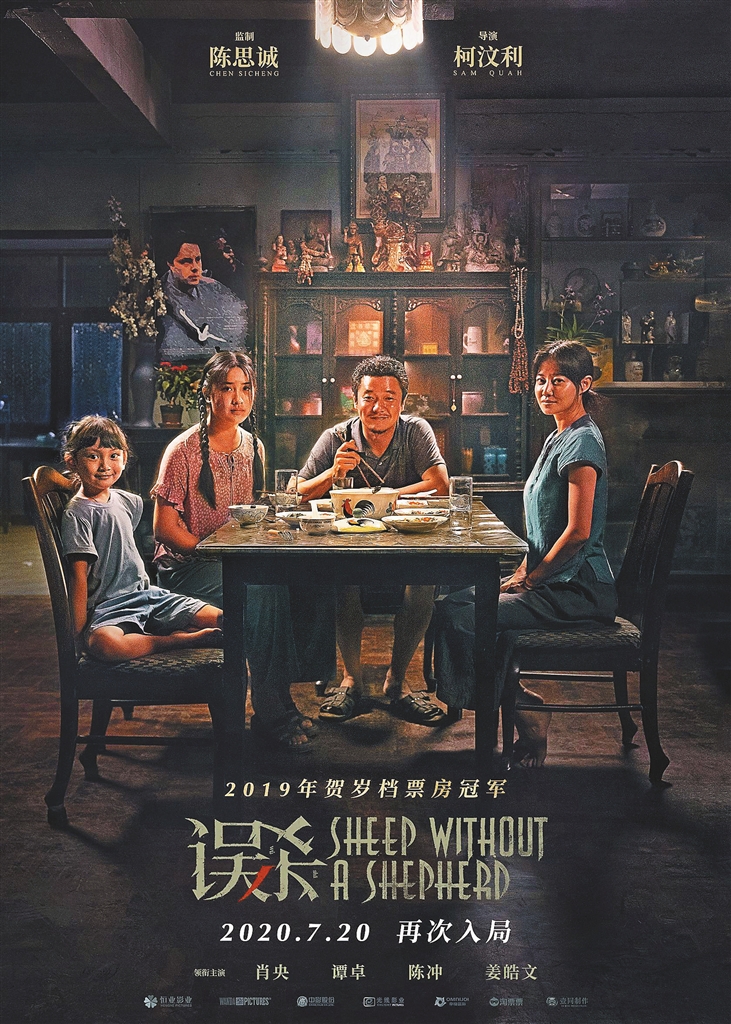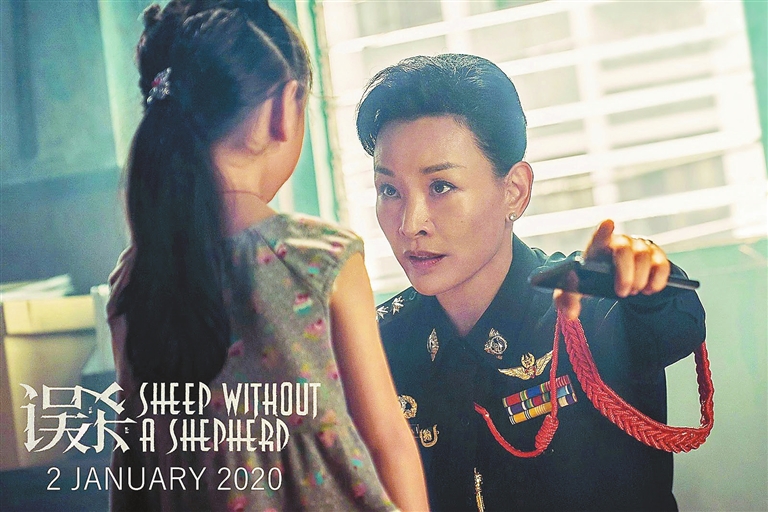 Starring: Xiao Yang, Tan Zhuo, Joan Chen, Philip Keung, Audrey Hui, Zhang Xiran, Bian Tianyang, Paul Chun Director: Sam Quah
CHEN SICHENG-PRODUCED remake of the successful 2015 Hindi thriller "Drishyam" (itself a remake of a Malayalam film from two years earlier), Sam Quah's "Sheep Without a Shepherd" follows Li Weijie (Xiao Yang), a Chinese immigrant in Thailand and owner of a modest IT company, living a peaceful life with his wife Ayu (Tan Zhuo) and two daughters Ping Ping (Audrey Hui) and An An (Zhang Xiran).
But it all goes to hell when Ping Ping is drugged and raped by Suchat (Bian Tianyang), the wayward son of a local power couple, chief of police Laoorn (Joan Chen) and mayoral candidate Dutpon (Philip Keung).
Suchat has filmed his deed and is planning to use the footage to coerce Ping Ping into sexual favors; Ayu, whom she confided to, tries to intervene, but as he assaults her in a fit of blind rage, the distraught daughter kills him by accident.
With Suchat's mother being the chief of police, and corruption running rampant in the town's police force, Li knows his wife and daughter will be sent to jail regardless of having acted in self-defense. Drawing on his love of classic thrillers, he hatches a plan which he hopes will clear them of suspicion, but Laoorn is a formidable investigator.
A massive sleeper hit in China, "Sheep Without a Shepherd" is indeed one of the best Chinese films of 2019, a superbly enjoyable, often gut-wrenching thriller. The main caveat is that a great deal of suspension of disbelief is required: Li is shown as a well-meaning but underachieving everyman, resilient yet bordering on hangdog, and we're supposed to believe that the fiendishly well-oiled plan he comes up with, is all thanks to his having watched "more than a thousand films." Forget that while a big number indeed, this isn't exactly above average for a forty-something in the age of online movie streaming and binge-watching; what really jars here is the heavy reference to the South Korean thriller "Montage" (whose Chinese remake, "The Guilty Ones," came out weeks before Sam Quah's film, to much lesser box-office): it's a blunt, flat-footed mix of contrivance and reference that makes the film too obviously tributary, and along with other instances of unsubtly winking at the audience (a character who has not been caught by the police has a poster of Steven Spielberg's "Catch Me If You Can" in his home), threatens to rob it of its power.
Yet the plot, for all its heavy references and occasional contrivances, is still a piece of hugely enjoyable clockwork, mercilessly dark in its depictions of sexual predation, desperate survival, and police brutality, yet anchored in the deeply human performances by the actors and actresses. And the cathartic depiction of rampant corruption breaking the camel's back, which explains why the film is set in Thailand, is powerful yet never cartoonish. This is mostly due to an outstanding performance by Joan Chen, both unimpeachably charismatic as a police chief and achingly human as a mother — and well-matched by Philip Keung as her politician husband.
A final flourish comes with a coda in the form of a mise en abyme, and perhaps opens the door to a sequel that could continue the story without needing to ape this film's structure.
The movie is now being screened in Shenzhen.
(SD-Agencies)