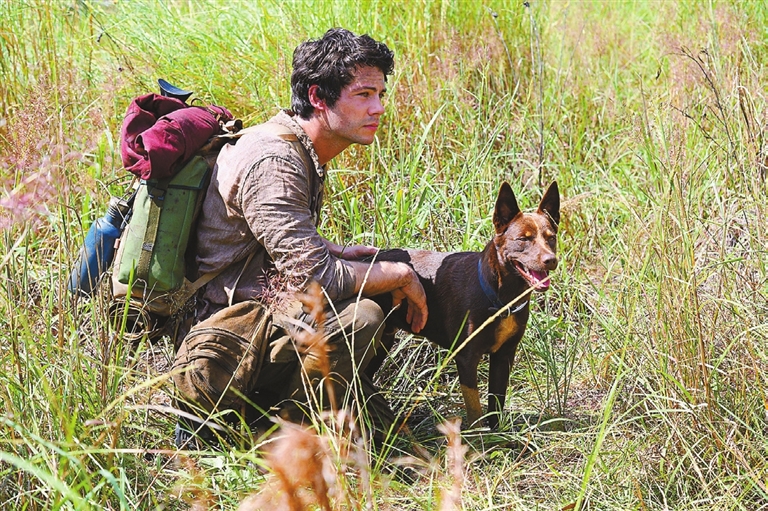 PARAMOUNT Pictures' sci-fi adventure movie "Love and Monsters" is heading to premium video-on-demand.
Formerly known as "Monster Problems" and toplined by "The Maze Runner" star Dylan O'Brien, "Love and Monsters" will hit PVOD on Oct. 16.
The movie was previously scheduled to open Feb. 12, 2021.
"Given the demand for new, high-quality entertainment right now, Paramount has decided to release Love and Monsters widely on digital platforms," said Paramount COO Andrew Gumpert in a statement. "While we eagerly look forward to the reopening of movie theaters, we wanted to make this original and imaginative film available for everyone to enjoy at home."
"Monsters" will be available on PVOD platforms for a 48-hour rental period at a suggested rental price of US$19.99 in the U.S. The film will also be available for early digital purchase for the suggested retail price of US$24.99.
The movie becomes the latest studio production to head to VOD amid the continuing coronavirus pandemic. When lockdowns were first imposed across the U.S. in March and movie theaters nationwide closed, studios took some of their wares to VOD. Universal put "Trolls World Tour" and "The Hunt" on the format while Warner Bros. debuted animated movie "Scoob!" that way. Other studios sold their slotted movies to digital streamers such as Apple TV+ or HBO Max. Paramount sold the Kumail Nanjiani-Issa Rae action comedy "The Lovebirds" to Netflix.
"Monsters" is set in a post-apocalyptic time when giant monsters have taken over Earth's surface, forcing mankind into underground colonies. One young man (O'Brien) decides to risk it all to find his high school sweetheart (Jessica Henwick), and along his dangerous journey, he makes unlikely friends including a heroic dog and a pair of survivalists (Michael Rooker, Ariana Greenblatt) who help him survive the monster-infested road to true love.
The film is directed by Michael Matthews who made his feature debut with the acclaimed "Five Fingers For Marseilles," which premiered at the 2017 Toronto International Film Festival.
(SD-Agencies)