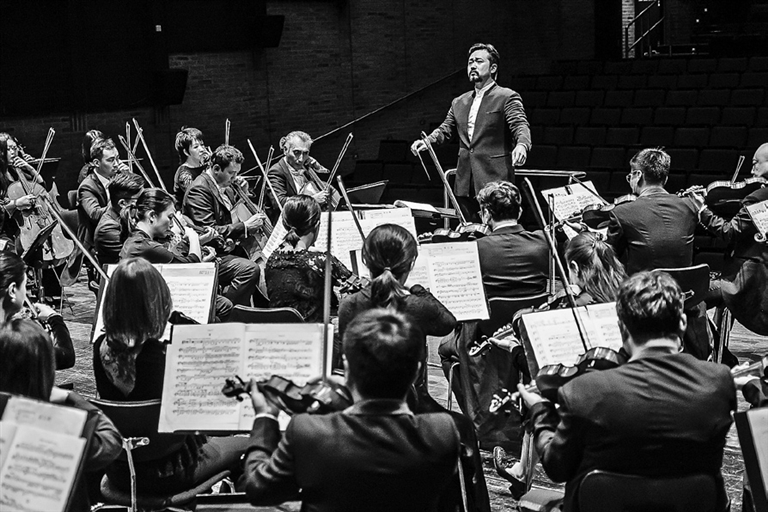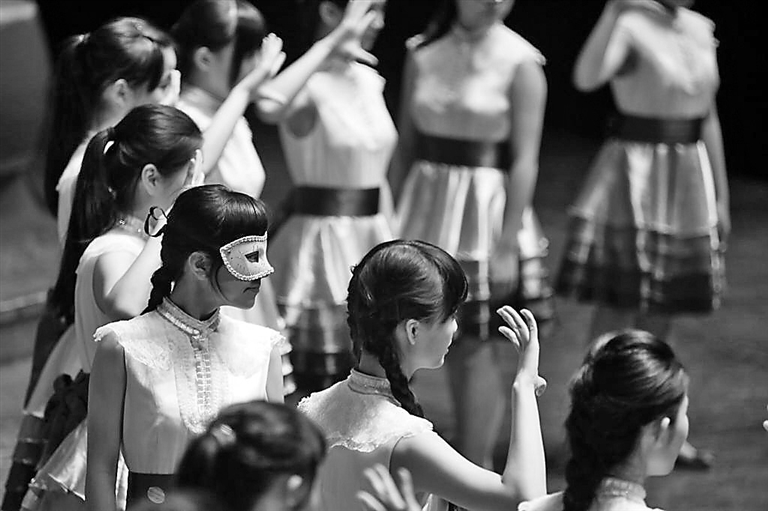 The Shenzhen Symphony Orchestra (SZSO) will perform three concerts this week to mark the 40th anniversary of the founding of Shenzhen Special Economic Zone.
Conducted by SZSO artistic director Lin Daye, tonight's concert will feature the symphony "Ode to New Humanism," a work commissioned by the orchestra and composed by Wang Ning.
Some 250 musicians and chorus members — including those from SZSO chorus, Lanzhou Concert Hall Chorus and Lily Girls Choir — will interpret this poetic work in five segments which evokes the fundamental elements of the Confucian culture based on the notion of unity between nature and spirit: earth (benevolence), fire (justice), wood (politeness), water (intelligence) and gold (honesty).
For Wednesday's concert, the orchestra will perform the symphonic suite "My Motherland" commissioned by the orchestra and composed by Zhang Qianyi. Orchestrated for a symphony orchestra, piano, bayan and soprano, the seven-part work incorporates folk music styles from Xinjiang, Tibet and Inner Mongolia ethnic regions as well as melodies of beloved Chinese songs. Korean-American pianist Helen Sim, bayan player Mao Junhao and soprano Zhang Wenqingqin will collaborate. Mao won the first prize at the International Accordion Competition in Klingenthal, Germany in 2017.
On Friday evening, the SZSO and Lanzhou Symphony Orchestras will perform excerpts from Zhang Qianyi's "Dunhuang Dream," Jiang Wantong's "Piano Concerto No. 2" and Beethoven's "Symphony No. 5 in C Minor." Pianist Zhang Fang will guest perform. A graduate of the prestigious Eastman School of Music, Zhang currently serves as the chair of Music Department at Renmin University in Beijing.
Time: 8 p.m., Aug. 25, 26. 28
Tickets: 50-880 yuan
Venue: Shenzhen Concert Hall, Futian District (福田区深圳音乐厅)
Metro: Line 3 or 4 to Children's Palace Station (少年宫站), Exit D(Li Dan)