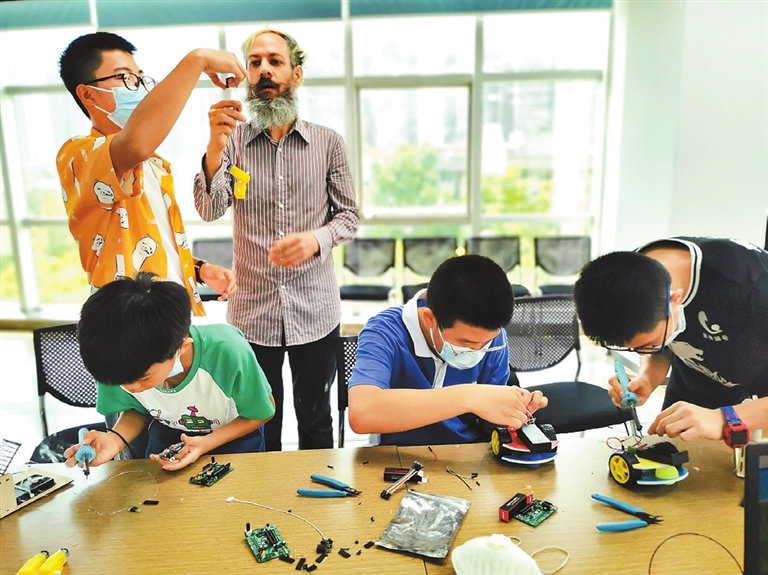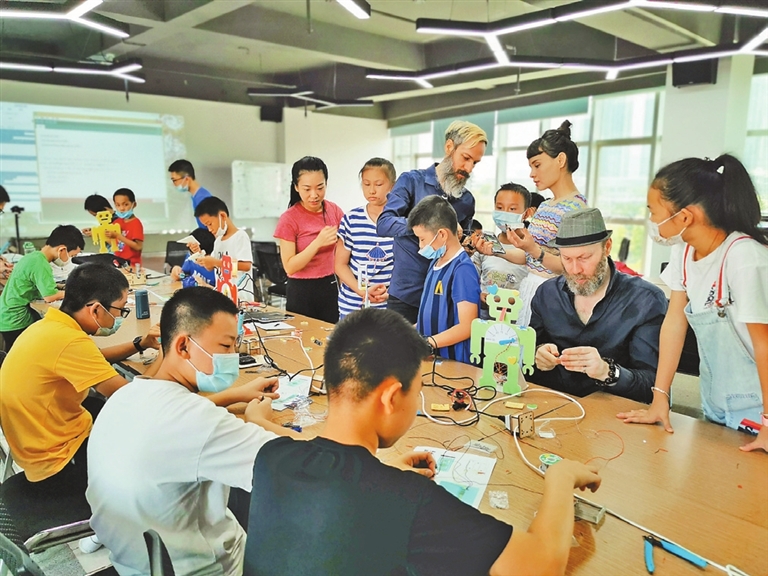 Chen Xiaochun
654789759@qq.com
A robot maker workshop for youth, a science program taught in English, was held recently at the Bao'an Science & Technology Hall.
The event was hosted by the Science, Technology and Innovation Bureau of Bao'an District and organized by the Bao'an Foreign Languages Association.
The workshop, guided by a seven-expert group of Bao'an Foreign Languages Association members, was an interactive activity aimed at enhancing the technological literacy of youth in Bao'an District. The content included basic artificial intelligence programming and robot making.
Both Chinese teachers and expat teachers worked together in the workshop to provide a bilingual environment. Most participants were senior-grade primary students and junior high school students who have a good English foundation. All together there were around 100 students participating in the workshop.
The month-long workshop had four phases with different themes including competition robots, wearable devices, fashion technology and time management devices. Under the guidance of the teachers, the students built four unconventional robots and electronic kits. At the end of the workshop, there was a robot competition.
During the last week, some young expat students were invited to audit the classes, providing another chance of inter-cultural exchange.