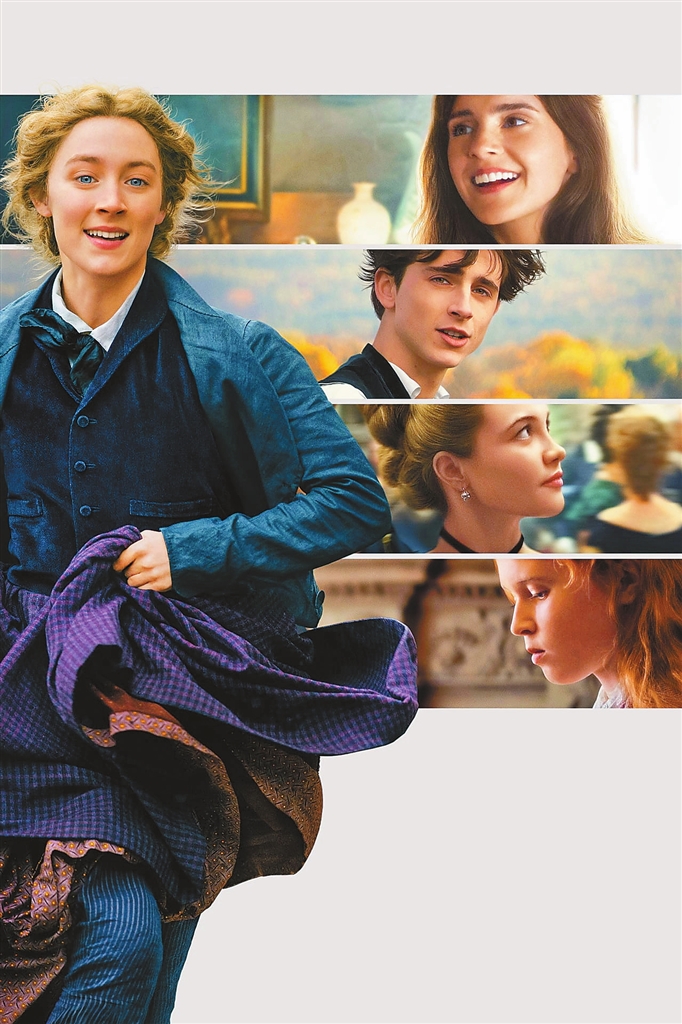 Starring: Saoirse Ronan, Emma Watson, Florence Pugh, Laura Dern, Meryl Streep, Jane Houdyshell Director: Greta Gerwig
AN often cloyingly self-satisfied, over-stuffed riposte to the endless Jane Austen adaptations from across the pond, "Little Women" is American heritage cinema at its most lavishly nostalgic. Doused in autumnal-colored quilts, throws, patterned shawls and swaddled so deeply in amber light it looks almost baked, this is a film which knows its (female-skewing, festive-led) audience and plays aggressively to it. Yet "Little Women" is a film whose audiences will be determinedly self-selecting: if you think you're going to like it, you'll absolutely love it. But the opposite also applies.
Apart from reconstructing the story as jigsaw narrative told in flashback, Gerwig's "Little Women" is a determinedly conventional re-telling of a much-loved and oft-adapted classic. Saoirse Ronan takes the lead as the outspoken older sister Jo, the writer and alter ego of Alcott, but it's Florence Pugh who cuts through the honey with a tart rendition of Amy, giving the least obviously sympathetic March sister a scene-stealing, if not film-stealing, nonchalance.
But this is an all-star marquee line-up. A somewhat miscast Emma Watson — she's just too modern a presence — plays Meg, Eliza Scanlen is Beth, Laura Dern is Marmee while Meryl Streep plays Aunt March. On the male side, Timothee Chalamet is Laurie, with Louis Garrel playing Professor Bhaer and James Norton as Mr. Brooke, the hard-up apple of Meg's eye. The hair department must have worked overtime.
Gerwig starts the film out in a brazenly modern manner, with Jo working as a teacher and writer in New York, selling her stories and nursing her ambitions. She's summoned back home to Concord, Massachusetts, while Amy settles into her hard-won Paris trip with the caustic Aunt March. (It's interesting to see the two actors on screen together; Streep fussy but fun, Pugh strong and determined to hold her own.) There's a few energetic sequences and some interesting visual flourishes before the film beds back down into the March family home – a nice-looking counterpart to 1933's George Cukor rendition.
Most viewers will already be aware of the story of the four genteelly impoverished March sisters who keep the home fires burning while their father is away working as a pastor in the American Civil War. One of its chief pleasures is the independence of Jo, an impulsive girl who is quick to anger and knows her mind in a time where that isn't appreciated, and Ronan plays her in the way you might imagine Gerwig, or Streep herself, would perform the role. It's attractive, yet there are few surprises. Chalamet, Dern, and all the other support cast including a rarely-seen Chris Cooper and Tracy Letts also struggle to compete with Jess Gonchor's interiors and Jacqueline Durrant's costumes.
The movie is now being screened in Shenzhen.
(SD-Agencies)