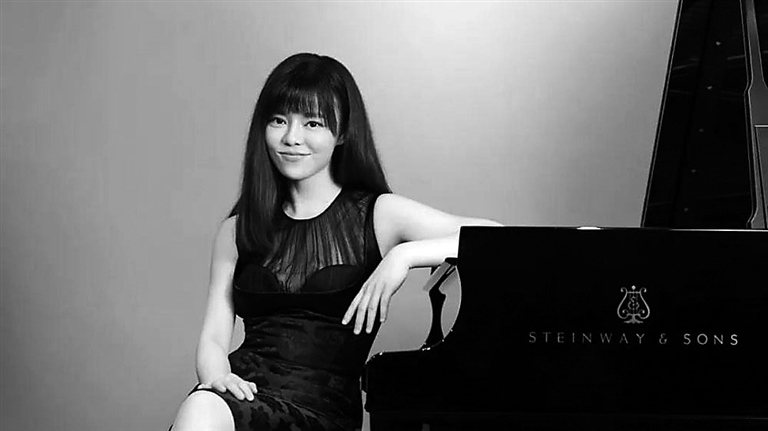 The opening show of the new season of the Shenzhen Symphony Orchestra (SZSO) will feature pianist Chen Sa in Ravel's "Piano concerto in G Major" this Friday.
Although influenced by jazz, Ravel was in no sense a revolutionary musician. He aimed for a piano tour-de-force in the first movement, where the virtuosity of a jazz improvisation and a concerto overlap, but within the more traditional context of a modified sonata form. The second movement is a slow, sentimental waltz, and the final movement is a quick sprint to the finish, as if the pianist were trying to outrun the orchestra.
Pianist Chen is no stranger to the local audience. A prized student of Dan Zhaoyi at the Shenzhen Arts School, she embarked on an international career in 1996 when she won fourth prize in the Leeds International Piano Competition at 17. She has since appeared with numerous celebrated conductors and leading orchestras, and in major festivals and venues around the world. She was also awarded the Best Polonaise Performance and fourth prize at the 2000 International Chopin Competition, and subsequently the bronze medal at the Van Cliburn Competition in 2005.
Conducted by SZSO artistic director Lin Daye, the orchestra in the second half will perform "The Rite of Spring" by Ravel's Russian contemporary Stravinsky as well as contemporary Chinese composer Xu Zhenmin's symphonic poem "Night Mooring at Maple Bridge."
Inspired by a poem by Tang Dynasty (618-907) poet Zhang Ji, Xu's work depicts a solitary scene of crows, the fisherman's light and midnight bell heard by a boat traveler in late fall. Orchestrated for zheng (Chinese plucked board zither) and a symphony orchestra, the piece reminds one of French impressionists such as Ravel in its whimsical harmonies.
Perhaps as Stravinsky's most revolutionary work, "The Rite of Spring," a piece of ballet music, was first met with harsh criticism and negative reviews. It premiered in Paris in 1913, to an audience accustomed to the traditional elegant music of conventional ballets such as Tchaikovsky's "Swan Lake."
Now recognized as a masterpiece, the music has been used extensively in film, television and radio, for example, in Disney's epic film "Fantasia." It has also inspired composers like John Williams ("Star Wars").
Time: 8 p.m., Sept. 11
Tickets: 50-880 yuan
Venue: Shenzhen Concert Hall, Futian District (福田区深圳音乐厅)
Metro: Line 3 or 4 to Children's Palace Station (少年宫站), Exit D(Li Dan)