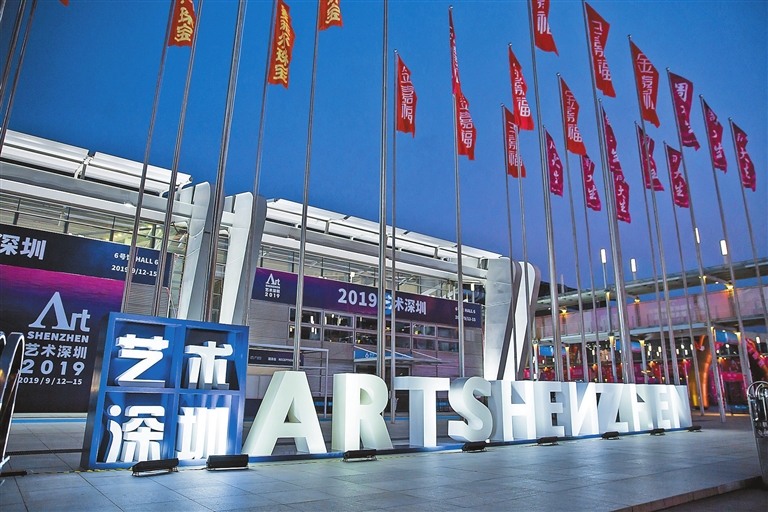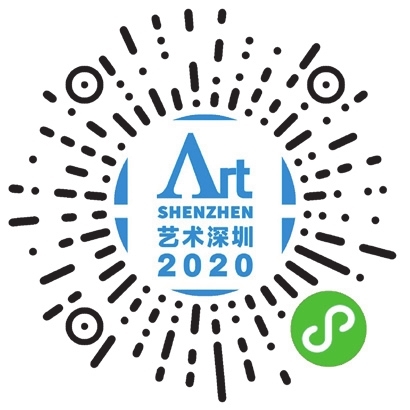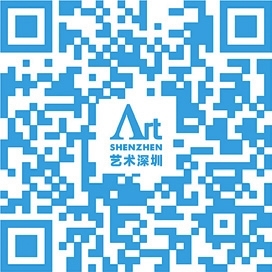 Art Shenzhen will kick off at the Shenzhen Convention and Exhibition Center in Futian District tomorrow and last till Sunday. In this special post-COVID period, Art Shenzhen raises its quality in service and professionalism, making a focus to provide good services as a trading platform. Ye Jianqiang, secretary-general of the Organizing Committee of Art Shenzhen 2020, said "Quality content is the key, and the market elements are also cores for the organizer."
A total of 45 contemporary art galleries and professional art institutions will gather together at Art Shenzhen.
The exhibition will continue to uphold the philosophy of "local-based, global vision and quality future." In addition to the main gallery section, five sections will be set up for the expo, including urban art, Hi21 Young Art Fair, public art project, invited artists' projects and the Greater Bay Area Art Ecological Exhibition.
"Adding five sections for the exhibition is our brand new attempt on exploring the abundant, professional and diversified arts performance," Ye said.
"Art Shenzhen connects the art ecological fields in the Pearl River Delta region and plays a positive role in promoting the benign development of regional artistic ecology," he added.
The Greater Bay Area Art Ecology Exhibition section presents highly recognized nonprofit contemporary art institutions in the region, including OCAT, Times Art Museum and Pingshan Art Museum. The urban art section includes Song Ta Studio, May Park Gallery, Lucie Chang Fine Arts, BEASTER and Cui Xu. They will explore the cross-border integration and innovation of art. The Hi21 Young Art Fair section will display the works of young artists to support young artists' creation and personal development.
There are less participating institutions than the past four years, but Art Shenzhen is sure to guarantee rich, professional events and artwork.
"More than 20 overseas institutions from Italy, Spain and France etc. and over 10 institutions from China's Hong Kong, Macao and Taiwan, registered as exhibitors for Art Shenzhen. However, affected by COVID-19 pandemic, the international galleries are not available to attend," Ye said.
The exhibition this year will pay more attention to the domestic market. "We invited newly emerging collectors and increased the promotion salons for various kinds of artwork. We also introduced smart watches with joint brand names of Huawei's Honor and artists. Art Shenzhen is stepping into a new market model," Ye said.
The global art market has suffered great challenges brought by the COVID-19 pandemic, so does Art Shenzhen.
"Fortunately, with the improving pandemic situation and the resumption of work and production in China, offline exhibitions have been reopened with the joint efforts of the government, enterprises and galleries. Art Shenzhen will be held as scheduled," Ye said.
Art Shenzhen is making future plans to develop online exhibitions, given the experience of the COVID-19 pandemic.
"The ideas on developing online exhibitions serve as references for the industry's reform, such as introducing VR technology and virtual displays of artwork. These insights inspire us to hold exhibitions both online and offline which will be able to cover a wider audience," Ye said.