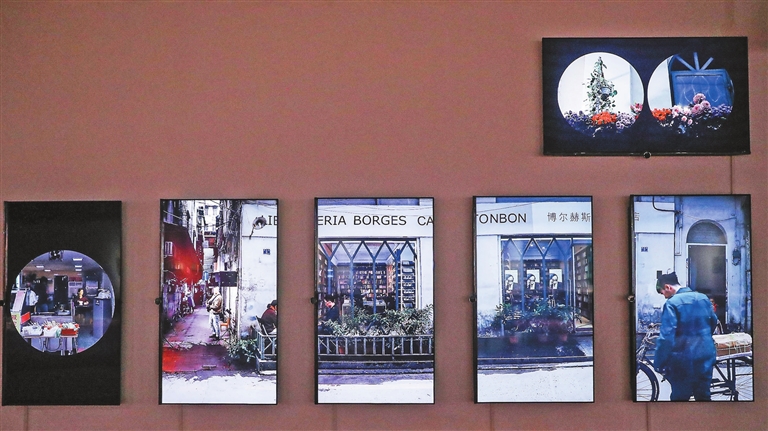 Cao Zhen
caozhen0806@126.com
WITH Guangdong folk-rock duo Wu Tiao Ren reaching national stardom this summer after participating in music show "The Big Band Season 2," the "South" has been a hot topic in Chinese media recently because the band's song lyrics are about life in Guangdong (or the South) and their life experiences in Guangzhou are resonant with most migrants.
Although the duo was formed 12 years ago and produced five studio albums and popular gigs every year, the two young men from Haifeng, a southeastern Guangdong small town, were not superstars. That is, until this summer, when the duo came to the spotlight through the entertainment show and their new fans discovered that their South-themed song lyrics, down-to-earth attitude and typical Guangdong small-town appearances were so captivating.
The duo's distinguishing characteristics are similar to artistic practices in Guangdong, which are described by some art researchers as vigorous, independent, pragmatic and rebellious. In the meantime, they are also marginalized compared with the "North," as we can see that Wu Tiao Ren hadn't caught national attention until the entertainment show.
"The South Is Not an Island," a new contemporary art exhibition at OCAT Shenzhen, came just in time to focus on artistic practices in the South.
Curated by Guangzhou Academy of Fine Arts professor Fan Lin and OCAT Shenzhen's deputy director Fang Lihua, the exhibition presents artistic practices in South China characterized by heterogeneity and independent thinking. It intends to trigger questions on the southern artists' working methods and their projects' site-specific characteristics. Borrowing from "No Man Is an Island," the exhibition's title indicates the interconnection of South China artistic practices.
Wu Tiao Ren also stars in a video exhibited at the exhibition. The six-minute video, titled "Street Style," strives to discuss human relations in the information age through the telling of a fictional neighborhood story in an old street in Guangzhou. The style of the six-screen video, created by Guangzhou-based artist Chen Tong, combines a short story, a movie, a stage drama and a painting.
In another of Chen's works, a set of comics-like ink paintings, he again tells a fictional story about Yangjiang Group, an arts group in the southwest Guangdong small town of Yangjiang. Chen has been focusing for a long time on the group, which consists of Zheng Guogu, Chen Zaiyan and Sun Qinglin, because the group produces avant-garde works responding to their local environment, Yangjiang.
The group is internationally known for their experimental calligraphy. By humorously combining sayings and phrases by locals, they explore contemporary social phenomena and collective experiences in China's urban expansion.
The Shenzhen art group Jiu Society's five-minute video installation "My Dream" portrays a fictional Chinese family enjoying a luxury lifestyle in a Western palace-like setting. The video mocks people who pursue a rich life.
Jiu Society's three members were all born and raised in Shenzhen, and create works about the collective experiences of Shenzhen characterized by burgeoning economic growth and a coalescence of cultures. The three young artists didn't experience their elder generations' hardships in the early days of Shenzhen but they are still inspired by their fathers' dreams to pursue a better life.
During the exhibition period, the Shenzhen art group Handshake 302, led by U.S. anthropologist Mary Ann O'Donnell, will hold workshops to discuss their projects in Shenzhen that have been presented over the past seven years. The group's practices are cross-disciplinary, inviting artists, sociologists, anthropologists and community residents to do projects. Follow the WeChat account "OCATShenzhen" to get event schedules.
Admission to the exhibition is free.
Dates: Until Dec. 5
Hours: 10 a.m.-5:30 p.m., closed Monday
Venue: OCAT Shenzhen, South Area, OCT-LOFT, Nanshan District (南山区华侨城创意文化园南区OCAT深圳馆)
Metro: Line 1 to Qiaocheng East Station (侨城东站), Exit A