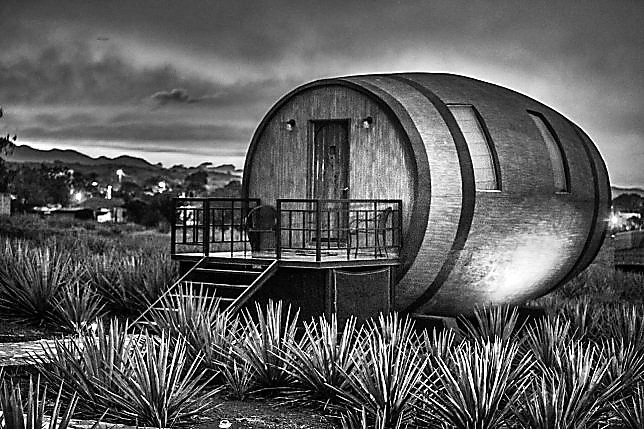 A STUNNING boutique hotel in Tequila, Mexico boasts incredible giant barrel-shaped rooms — and you can sleep in them.
So tequila fans not only get to drink their beloved tipple straight from the source, they also get to live as though they were actually tequila themselves.
Matices, Hotel de Barricas — which literally means hotel of barrels — is located in a distillery that produces 15,000 liters of tequila every day.
The unique spot can be found just outside the Mexican town of Tequila, the birthplace of the iconic drink. The hotel has 30 barrel-shaped rooms and four standard Silver King rooms.
According to the hotel website, this is a place "where tequila can be breathed, tasted and felt." And we all know how tequila feels. "This hotel in Tequila has an authentic concept that, through its landscape, its decoration and its activities, seeks to disconnect you from the routine and take you to experience the exciting culture and history of an elixir of the gods," the site continues.
And although the barrels may look rustic from the outside, inside it's all luxury. Each room has all the standard hotel amenities, including a TV and air conditioning, bathrobes and mini bar, even a jacuzzi in the Extra Aged barrel room.
Prices for the standard Silver King rooms and the Aged King barrel rooms begin at 3,950 Mexican pesos (US$182) a night.
(SD-Agencies)