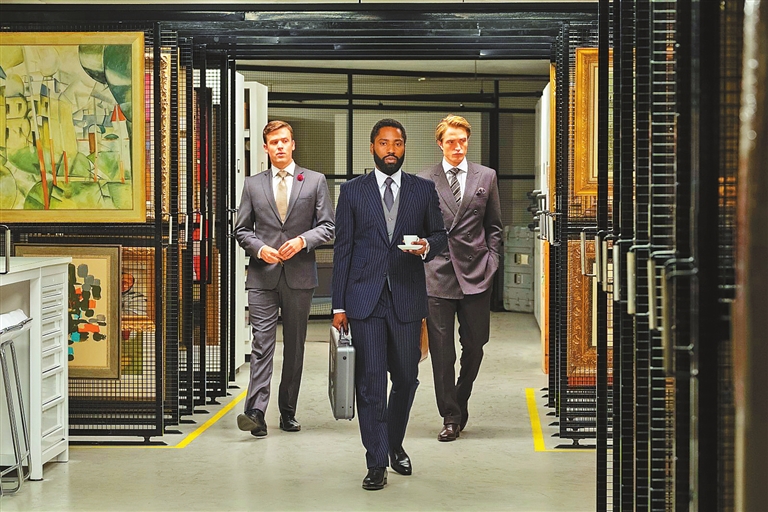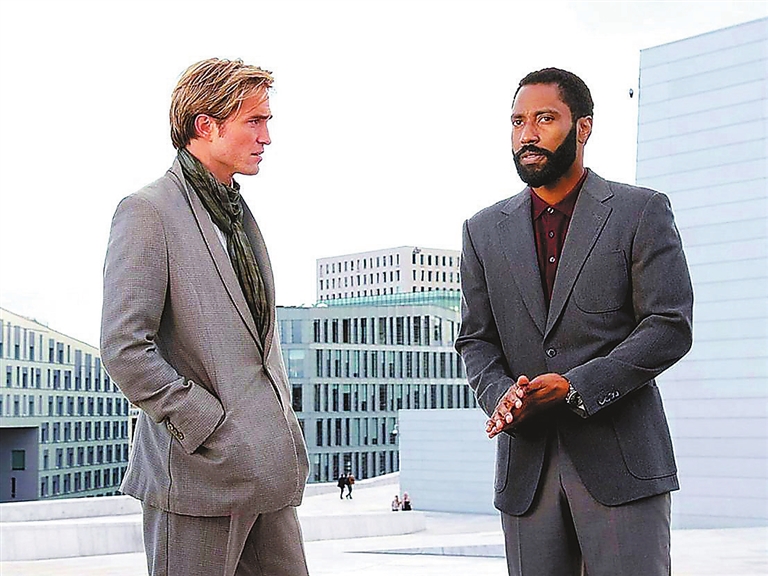 Starring: John David Washington, Robert Pattinson, Elizabeth Debicki, Kenneth Branagh, Michael Caine Director: Christopher Nolan
Matthew Jellick
mjellick@gmail.com
THE notion of time fluctuation seems to be a prevalent theme in discussions surrounding the new Christopher Nolan film "Tenet," but what really strikes me is the time variability we have all been experiencing since January, living in our own worlds of back-and-forth, which in some ways, mirrors the effects showcased in the movie.
Using the fact that theaters are open in Shenzhen (as opposed to my native Los Angeles), I took the SUSTech Staff English Movie Club to view what has become an annual tradition — seeing an American film then following it up with lunch and discussion. With bated anticipation, I organized our group to see the new blockbuster of the year, which they of course were all familiar with from Nolan's previous works.
If you wait in line for popcorn too long, you will miss the opening premise and the time-bending scenario that takes us through the rest of the movie. It starts innocuously enough in a quiet Kyiv opera house but quickly descends into a scene of chaos. From there, our "Protagonist" (the excellent John David Washington) travels far and wide from Langley, aiming to stop the future so it doesn't destroy the past.
Cold War elements of Russian villains with access to nuclear weapons are tired clechés, but again as was the case 50 years ago, unfortunately, probably fitting. Yet the cinematography, from explosive Kyiv to crowded Mumbai to transcendent Tallinn are worthy of the IMAX screen it is projected upon, taking us backwards and forwards with anticipation.
The high-class world of global espionage may not play out in secretive art dealerships as depicted in the movie but the setting and dialogue invite the audience into what is a quick two-and-a-half-hour film with little to no break in the action. From the opening detonation in Ukraine to the final explosion in Russia, the plot remains thick throughout, taking us on a global excursion, trying to track down the future.
What sets "Tenet" apart from other films is the intelligence, and in turn respect, it demands of the viewers, an algorithm of sorts of which the formula is hidden around the globe. Maybe this too references the current situation we all find ourselves in, pieces of a puzzle, that when constructed congruently, may come together to find a solution. The future may shed light on the past, but it doesn't dictate it, as the present must figure into the formula, too. Chilling ramifications are already obvious, but where do we go from here?
"Tenet" can be viewed in Shenzhen, in English, with Chinese subtitles.