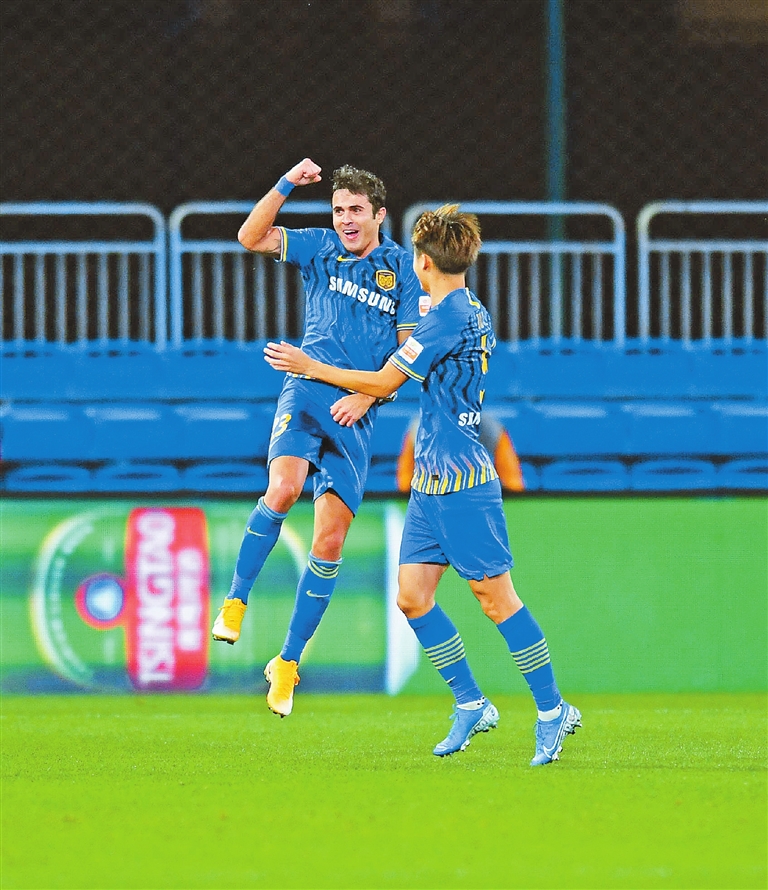 JIANGSU Suning and Guangzhou R&F together scored six goals in one Chinese Super League (CSL) game Sunday night, finishing it 3-3.
R&F scored first as early as the 2nd minute of the game. Renatinho's shot hit Yang Boyu's arm in the box, and the referee called it a penalty kick after checking the video assistant referee (VAR).
Dia Saba made the penalty for R&F and helped his team lead 1-0.
Suning's three foreign aids Eder Citadin Martins, Alex Teixeira and Ivan Santini, worked together to help Suning tie the game in the 27th minute. Martins centered the ball from right to Teixeira, who headed it to Santini to score with an excellent volley.
Before the first half was over, Martins passed a through ball to Teixeira, who then beat the goalkeeper to score the second goal for Suning, making it 2-1.
Then in the 55th minute, Teixeira scored by himself via a free-kick, extending the lead to 3-1 for Suning.
R&F managed to slim it down to 3-2 thanks to a volley by Song Wenjie in the 89th minute. Song's shot changed direction after hitting Suning's defender Ji Xiang.
Three minutes later, R&F launched an offense from the right wing. Tang Miao centered the ball into the box, and Chang Feiya broke Suning's net again, helping R&F finish Sunday's game with a draw instead of a loss.
In another CSL game Sunday night, Guangzhou Evergrande defeated Shandong Luneng 2-1, taking vengeance for the loss in their first meeting this season.(CGTN)