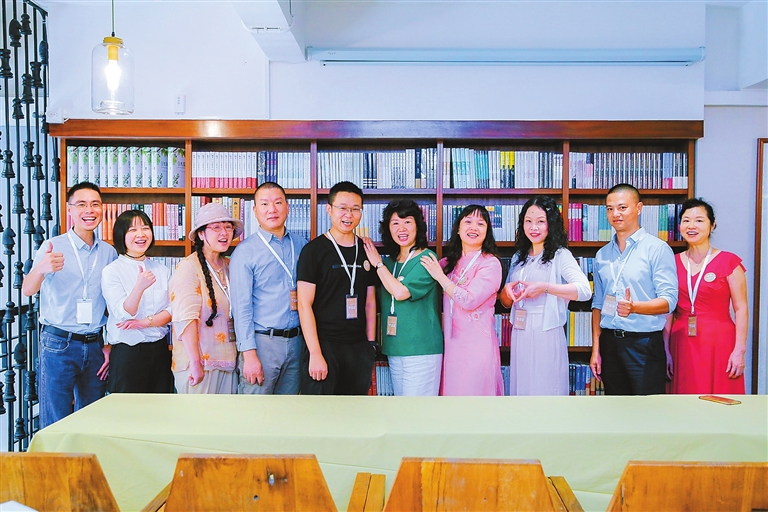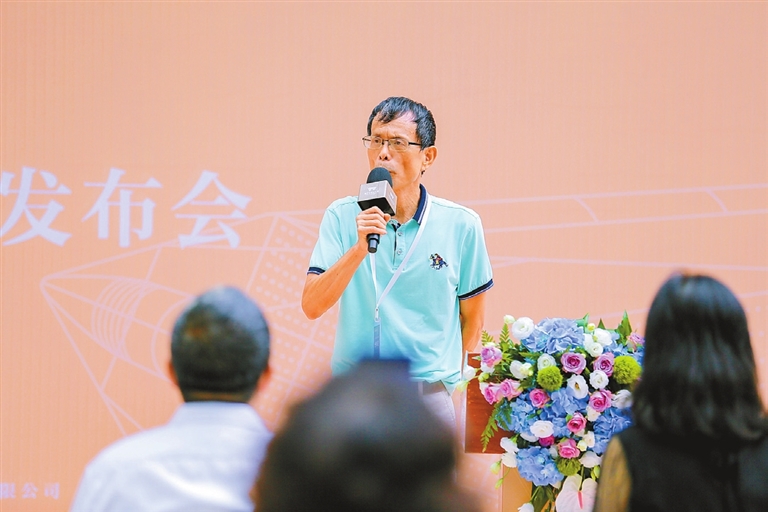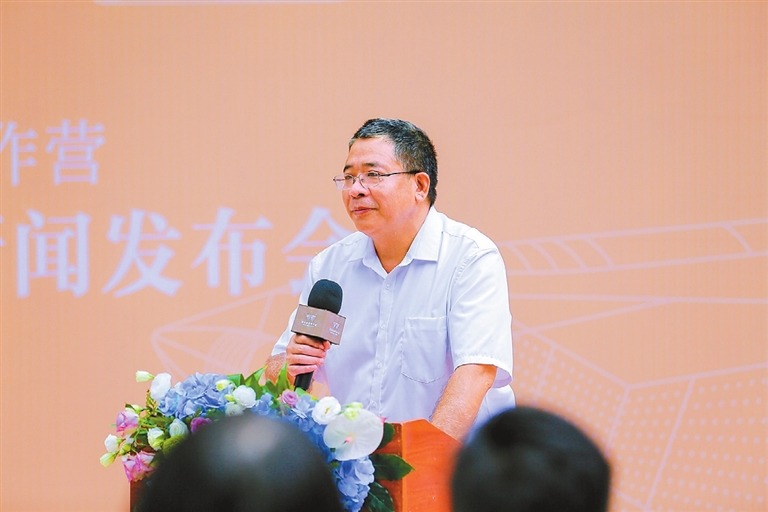 Debra Li
debra_lidan@163.com
SOME 30 recruits, whose creative writing works have won them an entrance ticket to a government-subsidized writer-fostering camp, gathered with their tutors at a ceremony Thursday morning in Futian District to mark the opening of the program.
The lucky 30, aged from their 20s to 60s, will sit through lectures given by established authors, literature critics and literary journal editors until Sept. 20 in the first phase of the program, and have their works revised with the help of some professional authors — mostly through online one-on-one discussions — in the second phase, lasting through the end of the month.
Endorsed by such renowned Chinese literary journals as Renmin Wenxue (People's Literature), Zhongguo Zuojia (Chinese Writers), Beijing Wenxue (Beijing Literature) and Zuopin (Literary Works), the Shenzhen City Writing Camp enlists potential writers with new works in categories of city life-themed novels, short stories, poetry and prose with specific themes.
Headed by writer and Shenzhen University professor Nan Xiang, the tutors include renowned authors Zhong Qiushi and Wang Shiyue, literature critic and researcher Xie Youshun, literature professor Shi Zhanjun and others. Apart from the lectures, the recruits will spend two days on a field trip to Shanwei, where a Shenzhen-Shantou Special Cooperation Zone has been established, to experience local people's life and find inspirations.
"Apart from the lectures, I hope you can also make friends and learn from other recruits and brainstorm together," Nan said at the opening ceremony. "Also, there is no shortcut to writing literary works, and you have to write a lot. I had two drawers of rejected works back in college before my first piece was published."
Nan also explained that although there is a set time period for the program, he and the other tutors will continue to help recruits polish their works afterwards.
Although a good writer cannot actually be taught, in Nan's opinion, there are certain techniques and ways to find one's own unique voice that established authors can share with aspiring writers.
Zhao Yan, an accountant who migrated from Shanghai to Shenzhen, is one of the lucky recruits. She's working on a semi-biographic novel based on her personal life as a career woman and mother, which reflects on the pressures of city life as well as the joyful moments she experienced along the way. "I've published essays, but am trying my hand at novels. I hope this camp will help me make it work," she said.
Lyu Xueyong, a veteran engineer who's been working with Oracle for years, is also trying to work at his fiction. "When I was working in the United States, I once drove more than 300 miles from Chicago, Illinois to Iowa just to attend novelist Nie Hua-ling's lecture," he said. "I've rekindled my literature dream after coming to Shenzhen a few years ago, meeting likeminded friends at weekend lectures at Shenzhen Book City. This opportunity at the writing camp is like a dream coming true for me."
Nie Xiongqian, editor-in-chief of the Shenzhen Publishing Group, which initiated the camp, wished the aspiring writers a good start.
"Those who choose to be in the company of literature will have people's respect wherever they go," he said. "I believe that driven by your passions, you will carry through the long, demanding and tedious process of creation and present satisfying works."
This is the second year that the writing camp was organized. Of last year's 20 camp recruits, 14 have seen their works of short stories, novels, poems and essays published or approved pending publication in literary journals such as Shiyue (October), Dangdai (Contemporary Literature) and Sanwen Xuankan (Anthology of Essays). Xu Dong's "Huan Le Song" ("Ode to Joy") was also published as an independent book by Baihuazhou Literature and Art Press.
Sponsored by a Shenzhen government cultural development fund, the program is executed by Shenzhen Book City Cultural Investment Holdings Co., Ltd. and the Easyread book bar chains.