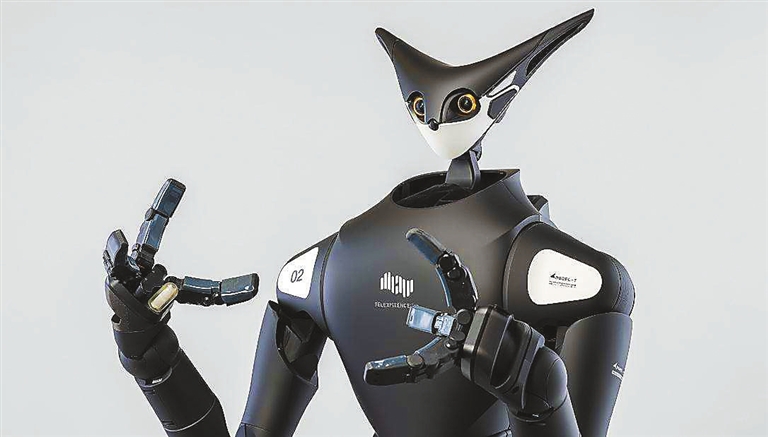 This week, Lawson deployed its first robot in a convenience store in Tokyo, Japan. FamilyMart trialled the same robots last month, and says it plans to have them working in 20 of its stores by 2022.
Both chains are deploying a robot named Model-T, developed by Japanese startup Telexistence. Two meters tall when extended to its full height, the robot moves around on a wheeled platform and is kitted out with cameras, microphones and sensors. Using the three "fingers" on each of its two hands it can stock shelves with products such as bottled drinks, cans and rice bowls.
"It is able to grasp, or pick and place objects of several different shapes and sizes into different locations," said Matt Komatsu, head of business development and operations at Telexistence.
This sets it apart from other robots used in stores, such as those used by Walmart to scan shelf inventory, or the ones used in warehouses to stack boxes. Warehouse robots "pick up the same thing from the same place and place it on the same platform — their movement is very limited compared to ours," says Komatsu.
The Model-T robot is controlled by shop staff remotely. A human wears a virtual reality (VR) headset and special gloves that let them "feel" in their own hands the products the robot is holding. Microphones and headphones allow them to communicate with people in the store.
In theory, the robot could be controlled from anywhere in the world, says Komatsu. During a trial in August at a FamilyMart store in Tokyo, the pilot operated the robot from a VR terminal at the Telexistence office around 8 kilometers away.
However, it takes the robot eight seconds to put one item on a shelf, whereas it takes around five seconds for a human to do the same. And the bot can only handle packaged products, not loose bakery items or fruits and vegetables.(SD-Agencies)