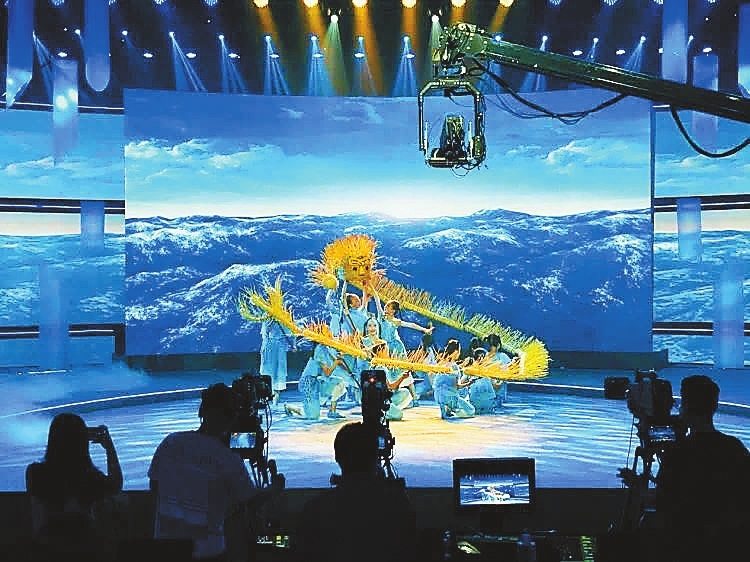 "Rhyme of Shape," a city-level intangible cultural heritage dance course in Shenzhen, has stood out and been listed among the top 10 excellent instances of the program "Intangible Cultural Heritage Items Entering Campus," as announced recently by the Department of Culture and Tourism of Guangdong Province.
As the only selected candidate in Shenzhen, "Rhyme of Shape" is jointly choreographed by the Culture, Radio, TV, Tourism and Sports Bureau of Dapeng New Area and the Haiyun School in Bao'an District and will be taught at schools across Dapeng New Area.
According to the Bureau, the course will be divided into field research and classroom teaching and the textbook will have three chapters which are designed to be finished in 10 sessions. These courses are aimed at passing the knowledge about intangible culture heritages in Dapeng to students, fostering in students a strong identity of traditional culture and enhancing their confidence towards our nation and culture.
"Rhyme of Shape" is recreated and choreographed based on the Grass Dragon Dance (a Chinese New Year custom of Tanka people) and on the wedding traditions and customs of Tanka people.
Grass Dragon Dance is one of the most celebrated Chinese New Year folk activities of the fishermen in Dapeng's Nan'ao area. It evolved and formed over the course of local fishermen's lives and practices on water. It was popular in the Qing Dynasty (1644-1912) and has been passed down to this day. It uses the grass dragon worship as the main structure and reflects history, folk customs, art, and so on.
Tanka people's wedding customs consist of engagement, marriage, and celebrations, reflecting the production and lifestyle of fishermen in Shenzhen in old times. The customs reflected in the costumes, props, music and dance are believed to have a high cultural value.
The program "Intangible Cultural Heritage Items Entering Campus" is guided by the Department of Culture and Tourism of Guangdong Province and hosted by the Workstation for the Revival of Traditional Craftsmanship of Guangdong Province. The program is open for Party and government agencies at all levels, enterprises and institutions, schools, social organizations and individuals to solicit presentation opportunities.
The evaluation criteria center on the theme, effectiveness, innovation and social influence. The top 10 presentations will be recommended to compete in the second national-level competition.
(Yang Mei)