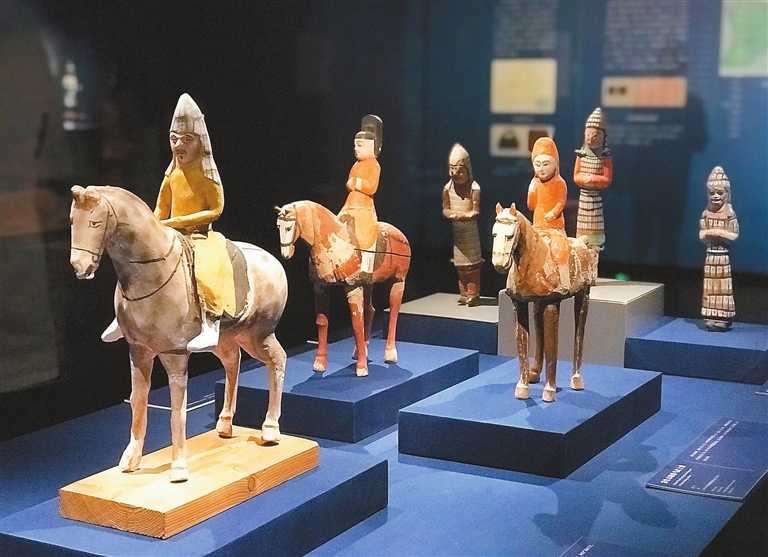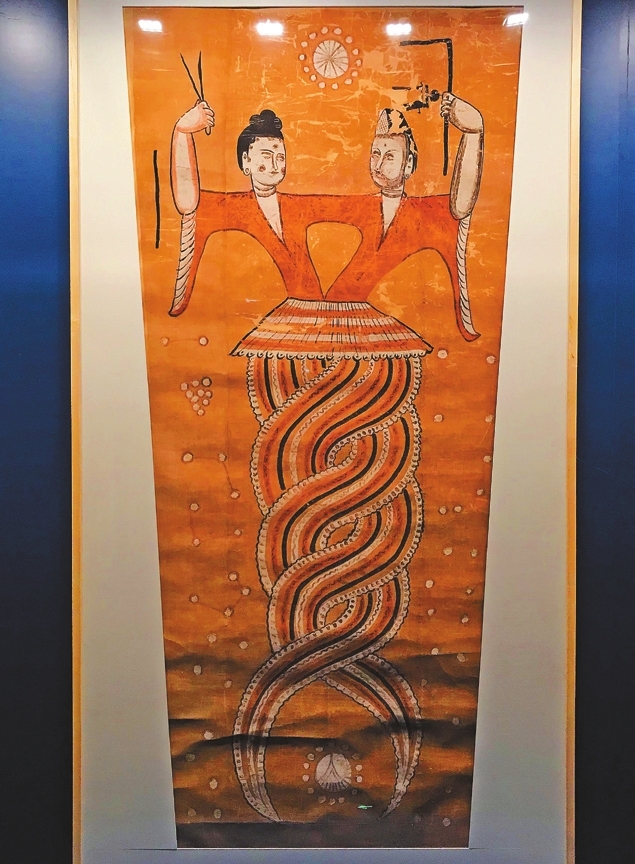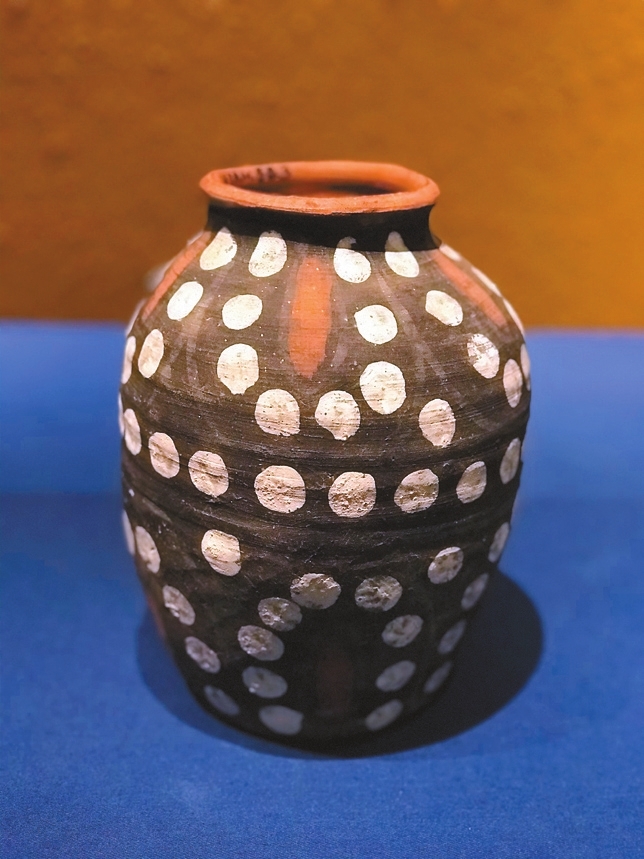 Cao Zhen
caozhen0806@126.com
More than 180 cultural relics from northwestern China's Xinjiang Uygur Autonomous Region are on display at the "West Out of Yangguan" exhibition at the Nanshan Museum.
On loan from the Xinjiang Uygur Autonomous Region Museum, the exhibited items date back from the pre-Qin period (before 221 B.C.) to the Song Dynasty (960-1279) and Yuan Dynasty (1271-1368). The exhibition presents a panorama of Xinjiang's history and culture and the coexistence of various ethnic groups in the region, serving as testimonials that Xinjiang has been an inseparable part of China since ancient times.
Located in the hinterland of the Eurasian continent, Xinjiang was the hub of the ancient Silk Road, a place for cultural exchange and communication between East and West. These exchange activities facilitated social, economic and cultural development and prosperity in Xinjiang and made this place very charming.
Many treasures at the exhibition, including colored pottery, gold accessories, wooden wares, textiles, murals and Buddha statues, have strong Xinjiang characteristics.
One of the highlights of the exhibition is various painted figurines from the Tang Dynasty (618-907), such as an array of painted warrior, guardian and official figurines, a figurine of a camel rider with an exotic face and a set of figurines of four persons doing domestic manual work. These clay figurines portray vivid life scenes during the Tang Dynasty.
A pottery jar with grape patterns made between the West Zhou Dynasty (1046-771 B.C.) and the Spring and Autumn Period (770-476 B.C.) reflects the agriculture in the Chawuhu area; a painted pottery jar with dotted patterns represents the creativity in the ancient city of Gaochang; and a silk pillow in the shape of two roosters in the Eastern Han Dynasty (25-220) found in an aristocrat's tomb in the ancient Shanshan Kingdom shows that burial customs in ancient Xinjiang were influenced by the Central Plain.
Three Tang Dynasty paintings on silk featuring Fuxi and Nuwa (and a digital projection of one of the three paintings on the ceiling) at the exhibition should not be missed. Fuxi and Nuwa are deities in Chinese mythology and they are credited with the creation of the world and its rules.
In the paintings, Fuxi and Nuwa both have the upper body of a human and the tail of a snake, with their tails entwined to indicates their union. The custom of putting a Fuxi-and-Nuwa painting on the ceiling of a tomb chamber originated in the Central Plain in the Han Dynasty (202 B.C.-220 A.D.). The paintings which were unearthed in Turpan show the close connection of the Central Plain and Xinjiang in ancient times.
The exhibition has detailed English and Chinese descriptions of Xinjiang's history. Admission is free and visitors are required to book their visit on the museum's WeChat account "nanshanmuseum" in advance.
Dates: Until Nov. 29
Hours: 10 a.m.-5 p.m., closed Mondays (The museum also opens at 6-9 p.m. Saturdays.)
Venue: Nanshan Museum, Nanshan District (南山区南山博物馆)
Metro: Line 1 to Taoyuan Station (桃园站), Exit B