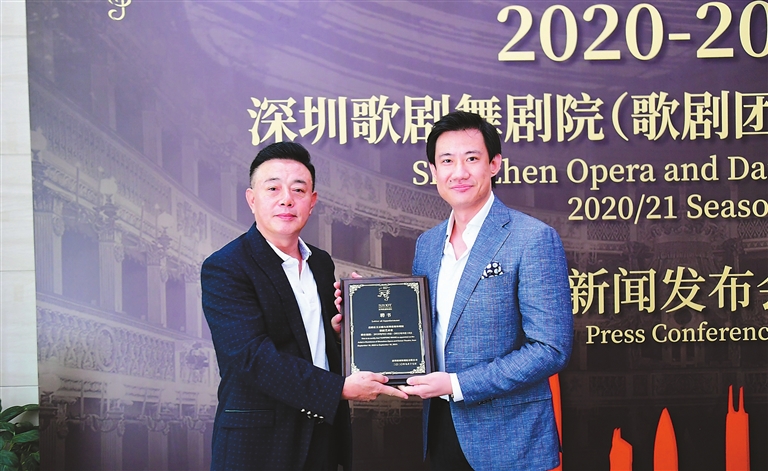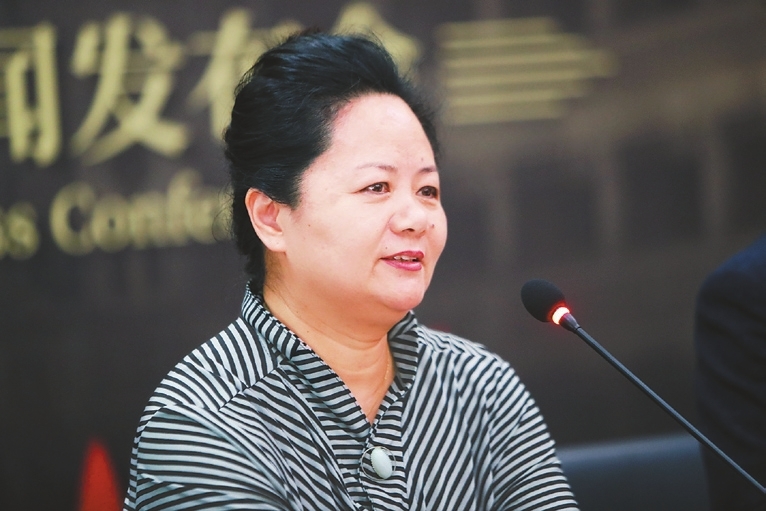 Debra Li
debra_lidan@163.com
TWO years after the Shenzhen Opera and Dance Theater (SZODT) was born, the young troupe unveils its first performance season for this fall.
With a chorus, opera troupe and dance troupe under its wing, SZODT will present 13 programs in 20 shows from September to July next year.
The programs will include excerpts from such classical Western operas as "The Marriage of Figaro," "Don Giovanni," "The Magic Flute," "Carmen," and "La Traviata," Chinese operas "Jiang Jie" ("Sister Jiang") and "Wilderness," as well as classical choral works.
"Wilderness," based on a drama by late Chinese author Cao Yu, was the first Chinese opera performed in Western theaters and hailed as a milestone in the opera history of the 20th century. "Jiang Jie," borrowing largely from Sichuan folk songs as well as traditional forms of Chinese operas like Sichuan opera and Yueju opera, innovatively tells the story of Jiang Zhujun, a female revolutionist who at age 29 gave her life for a better future of the Chinese in 1949.
"We chose three operas by Mozart because his elegant yet powerful music represents the pinnacle of Classical style," said Xie Yingbin, artistic director of the SZODT chorus. A mezzo-soprano with the National Opera of Paris for many years, Xie was invited to helm the chorus when it was founded last September. "Mozart's operas are also a good choice to begin with in training the young talents we hire," she added. "Carmen" by Bizet, featuring brilliant choral parts, is the most performed opera in our era. While Verdi's "La Traviata," composed in the musician's prime, is not only a beloved piece of opera fans but includes some of the most challenging arias for singers as well.
With a simple stage set and the aid of projected backdrops, the shows are something in between of a fully costumed opera and a concert, promising to bring out the essence of each work.
Apart from the opera series, SZODT will also present several choral concerts. The opening concert of the season, postponed to November due to a schedule conflict of the chorus, will present the works of Classical masters Beethoven, Bruckner and Brahms alongside pieces by French composer Faure.
Then, the SZODT chorus will collaborate with Shenzhen Symphony Orchestra in Mahler's highly popular "Symphony No. 2 in C Minor," also known as "Resurrection," at the end of the year. The chorus will stage three more choral concerts between March and July next year.
With entrance tickets priced between 80 and 380 yuan (US$12-56), the shows will be held at Shenzhen Concert Hall in Futian, Shenzhen Grand Theater in Luohu, MixC World Theater near high-tech park and Shekou's Mountain View Theater.
Since May last year, SZODT has been producing a weekly program introducing operas to audiences on Shenzhen Fly Radio. So far, some 9 million have listened to the popular radio program, now in its 60th session.
On the sideline of its performance season, the theater will present some 50 free concerts, lectures, opera salons and online concerts. The first free concert, featuring artistic songs as well as excerpts from operas, was well received this past Friday evening at Shenzhen Concert Hall.