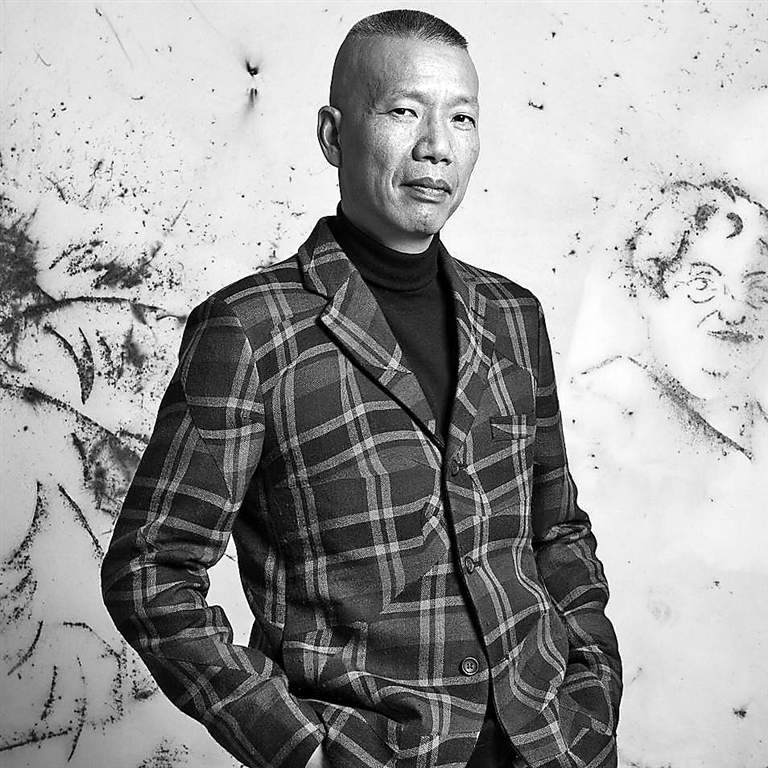 In partnership with Maison Hennessy, Chinese artist Cai Guoqiang will livestream his latest firework "The Birth of Tragedy" on the Charente in Cognac, France this Friday (3 p.m. Central European Time). Internet users in China can watch the livestreaming at 9 p.m. (Beijing Time) on the Tencent Video app.
This impassioned fireworks display was designed as an uplifting event in the unprecedented context of the COVID-19 pandemic. Inspired by Nietzsche's "The Birth of Tragedy," Cai created the 15-minute fireworks event in three acts to honor the eternal cycle of creation and destruction and the human spirit that, while acknowledging pain, nonetheless embraces and rejoices in life, in harmony with nature. Like a theatrical performance, this artistic odyssey promises to explode with drama, poetry, color and emotion, with multicolored fireworks launched from 150 oak barrels floating on the Charente River that echo Hennessy X.O's 150th anniversary. For the artist, this project represents the first time he has conceived a daytime explosion event launched from an aquatic environment, to be broadcast to a global audience.
"We are now entering a new chapter of humankind's strenuous odyssey. The signal from Cognac, traveling through cloud infrastructure, connects individuals from different parts of the world, enabling primeval passion to burst and form a community of a shared future that is closely bonded with nature and art. While the fireworks express my contemplation on tragedy, art, and the essence of life, I hope the audience will draw inspiration from the fireworks in order to reconcile with nature and find the power to heal," said Cai, who will use non-toxic, reduced-smoke, CE-certified pyrotechnic products.
Cai is one of the most admired artists in the contemporary art scene. In addition to his large-scale, site-specific installations, Cai is particularly renowned for his unique use of gunpowder and fireworks as an artistic medium to stage spectacular public events of intense emotional resonance, as he did for the 2008 Olympic Games in Beijing.
A native of Quanzhou, Fujian Province, Cai currently lives and works in New York City. His personal story, inspirations and projects are the subject of the acclaimed Netflix documentary "Sky Ladder" (2016) by Academy Award-winning director Kevin Macdonald.(SD News)