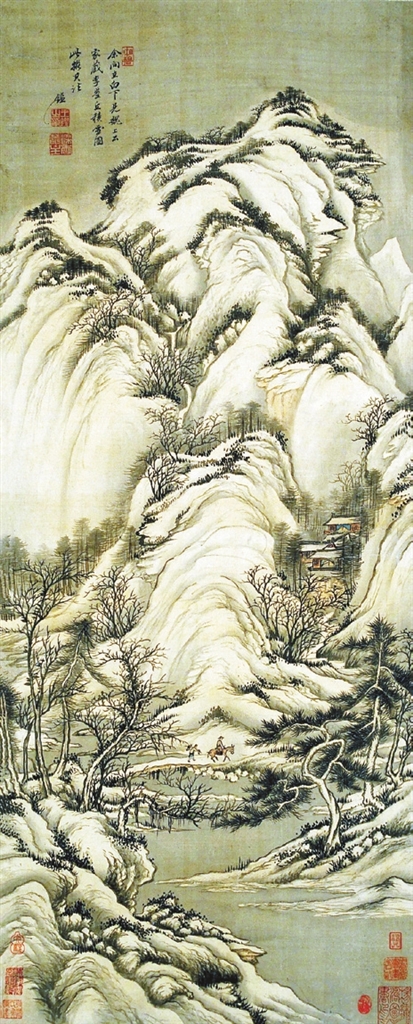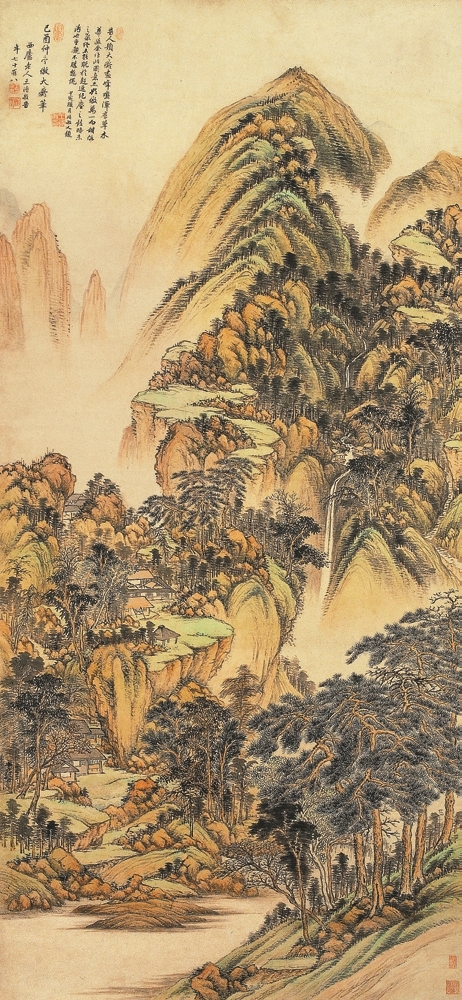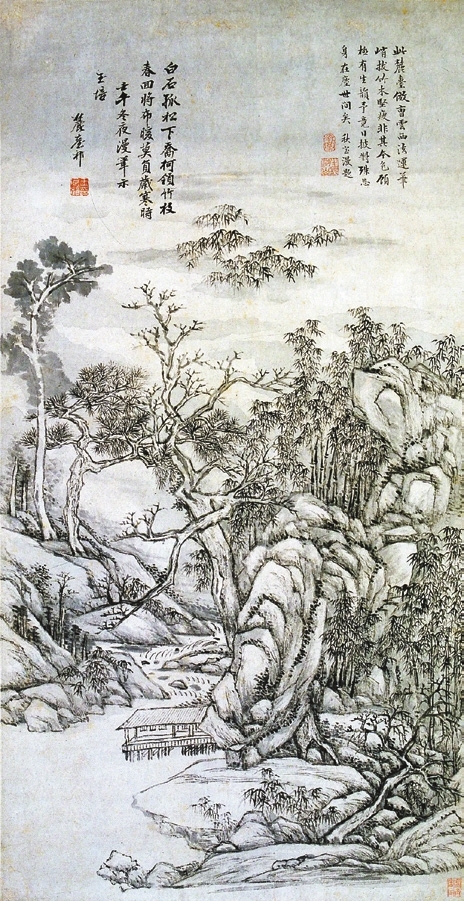 Cao Zhen
caozhen0806@126.com
Landscape paintings by the Four Wangs and other masters of the Loudong style are on display at the "Home by Lou River — From Four Wangs to Modern Loudong Special Exhibition" at the He Xiangning Art Museum.
The Four Wangs were four Chinese landscape painters in the 17th century: Wang Shimin (1592-1680), Wang Jian (1598-1677), Wang Hui (1632-1717) and Wang Yuanqi (1642-1715). Wang Hui was a student of Wang Shimin and Wang Jian. Wang Yuanqi was a grandson of Wang Shimin.
They were traditional landscape painters who represented the so-called "orthodox school" of painting in the Ming Dynasty (1368-1644) and the early Qing Dynasty (1644-1911). The orthodox school was based upon the dicta laid down by Dong Qichang (1555-1636), who venerated the literati styles of the South and stressed the imitation of ancient and classical styles and techniques.
The Loudong style, or the Loudong School, gets its name from the former name of Taicang City in Jiangsu Province. Three of the Four Wangs were from Loudong, which has a profound history and culture. The Four Wangs were highly influential throughout the community of traditional Chinese artists in the Qing Dynasty to modern Jiangsu-born painters, such as Feng Chaoran (1882-1954), Zhu Qizhan (1892-1996), Wu Hufan (1894-1968) and Song Wenzhi (1919-1999).
Visitors may discover that their paintings' compositions are similar: The foreground, middle-ground and background are distinct yet well-integrated, maintaining order in a complex setting. Hidden in these grand vertical paintings of mountains and rivers, little figures, houses and bridges form a wonderful scene.
"In the mid-17th century, there was a remarkable cultural experiment in Taicang. Wang Shimin and Wang Jian, together with the talented young Wang Hui, made a systematic progress in reconstructing the style of landscape painting," said art history critic Fang Wen (1930-2018). "The style transcended Dong Qichang's dicta, and broke the rules of the old styles of Dong, Huang Gongwang and Juran. Their artistic experiment was bold and exciting."
Organized by the Nanjing Museum and the He Xiangning Art Museum, the exhibition is free to visit. Follow the WeChat account "hxnartmuseum" to book in advance.
Dates: Until Nov. 20
Hours: 9:30 a.m.-5 p.m., closed Mondays
Venue: He Xiangning Art Museum, Nanshan District (南山区何香凝美术馆)
Metro: Line 1 to OCT Station (华侨城站), Exit C