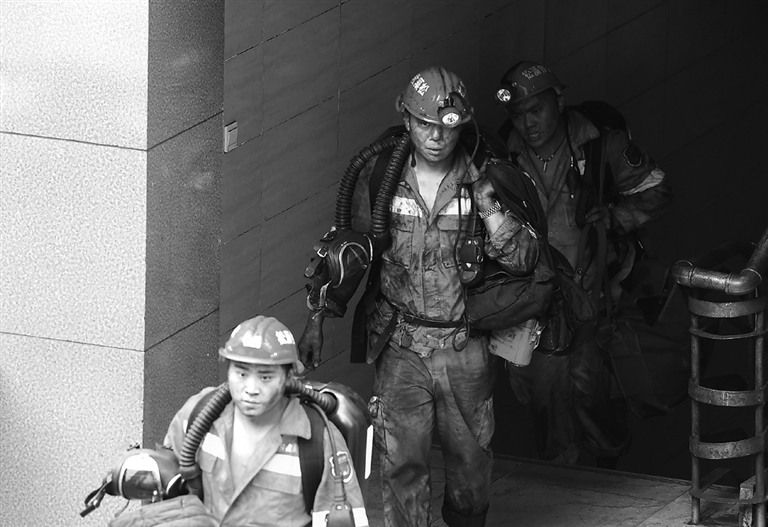 SIXTEEN people were killed in a coal mine due to excessive levels of carbon monoxide in Southwest China's Chongqing Municipality, according to local authorities.
The incident happened around 12:30 a.m. yesterday when a conveyor belt at the Songzao Coal Mine in Chongqing caught fire, producing excessive levels of carbon monoxide and trapping 17 miners underground.
Sixteen deaths have been confirmed following the conclusion of rescue operations yesterday afternoon. The 17th person is in critical condition, and medics are fighting to rescue the injured, a municipal government statement said.
The officials did not provide the concentration of the poisonous gas nor elaborate on how the 17 people were trapped.
According to Chinese regulation, the concentration of carbon monoxide underground must not exceed 0.0024 percent.
Exposure to high concentrations of carbon monoxide can kill a person in minutes.
Symptoms of carbon monoxide poisoning include dizziness, weakness, shortness of breath and breathing difficultly.
An investigation into the incident has been opened.
The Songzao Coal Mine is owned by State energy firm Chongqing Energy and is the largest coal mine in the city.
(CGTN)