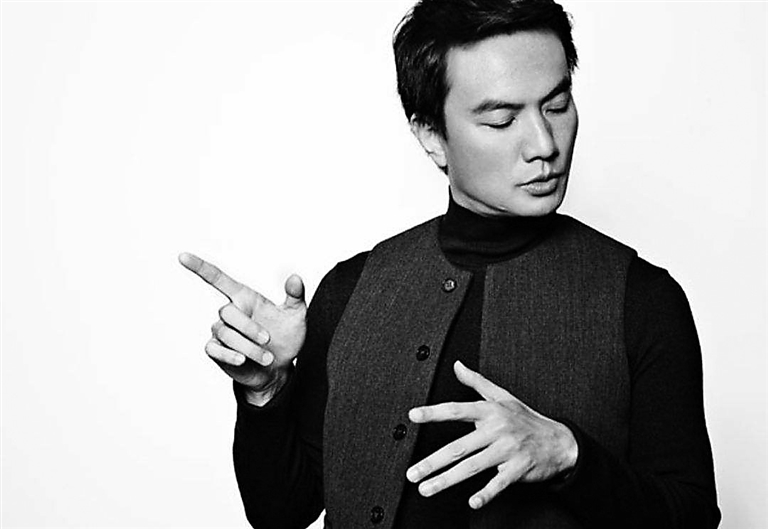 Chinese singer-songwriter Li Quan will play a show with his band at the Shenzhen Poly Theater on Oct. 17, presenting a night of his greatest hits and songs from his new album "Decameron."
Li graduated from the Shanghai Conservatory of Music where he majored in piano and composition. With eight studio albums under his belt, Li also writes and produces for pop stars such as Mavis Fan and Zhang Jie. Whereas most Chinese singers remain pure to the pop music genre, Li draws from an eclectic background of classical, jazz, rock and pop music.
Li recently returned to the music scene with his new album "Decameron," after a temporary absence following knee surgery. The cover of the album features an astronaut traversing the universe made up of several circles of radio waves; Li is portrayed as the astronaut and the universe is the ever-changing trends of pop music.
In "Singer 2018," a prime-time TV competitive music show, Li sang his best-known song "We Belong Together." Unexpectedly, he improvised his original song in a jazz style and charmed the audience with his magnetic rising and falling voice. Music producer Zhong Xingmin paid tribute to the talented singer-songwriter after watching his show by saying, "I prefer to watch you from afar in the arena and listen to you sing.
That's the best way for me to enjoy the performance."
Time: 8 p.m., Oct. 17
Tickets: 380-1,680 yuan (Tickets can be purchased on the WeChat account "SZpolytheatre")
Venue: Shenzhen Poly Theater, Nanshan District (南山区深圳保利剧院)
Metro: Line 2 or 11 to Houhai Station (后海站), Exit E(SD News)