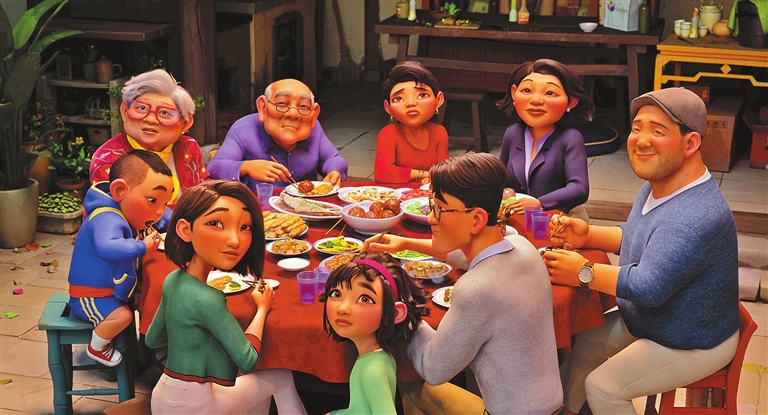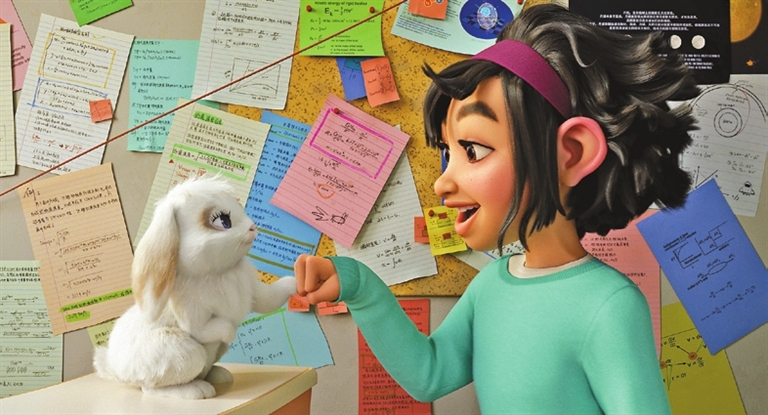 "Over the Moon" is a CG-animated musical fantasy, not without charm or genuine warmth, although it feels familiar.
Finding folkloric liftoff in the Chinese legend of Chang'e, the Goddess of the Moon, the film is supported by director Glen Keane's richly detailed visuals and an energetic voice cast headed by Cathy Ang, Phillipa Soo and Ken Jeong.
Knowing that the script was penned by the late Audrey Wells, who had been receiving cancer treatment at the time, adds another layer of poignancy to the tender prologue, which finds Fei Fei (Cathy Ang) grappling with the death of her mother (Ruthie Ann Miles).
Four years later, still taking comfort in her mom's tales about goddess Chang'e and her mortal husband, archer Houyi, 12-year-old Fei Fei returns from school one day to be informed by her bakery proprietor dad (John Cho) that she'll soon have a new mom (Sandra Oh) and a rambunctious kid brother (Robert G. Chiu). Not taking the news well, Fei Fei reacts by using her science smarts to build a rocket that will take her to the moon. Her intention is to bring photographic proof of the existence of Chang'e back to her aunties and uncles.
It turns out that Soo's less-than-benevolent Moon Goddess proves to be a bit of a space diva who's fond of belting out Katy Perry-esque empowerment tunes like "Ultraluminary" against a luminescent backdrop.
The film proves more compelling and emotionally resonant back on Earth, where it's boosted by the same sort of acute attention to family celebration and food preparation that lent Pixar's "Coco" an irresistible, around-the-table potency.
That domestic atmosphere plays to the strengths of veteran Disney animator Keane who makes his feature directorial debut after winning an animated short Oscar for his Kobe Bryant collaboration, "Dear Basketball." Self-possessed Fei Fei is right at home with such other Keane creations as Ariel of "The Little Mermaid" and Rapunzel, while the animation is bright and spirited.
Likewise, the voice cast — which also includes comedians Ken Jeong as Fei Fei's blobby Lunarian cohort, Gobi, and Margaret Cho in dual earth/moon roles — expertly delivers the character-driven goods.
While it would be a shame not to take advantage of Soo's lovely singing voice — which earned a Tony nomination for her Eliza Schuyler in "Hamilton" — one is left with the feeling that the film would have survived quite nicely without all those tunes that bounce restlessly between K-pop, Menken-Ashman balladry and anthemic rock.
(SD-Agencies)