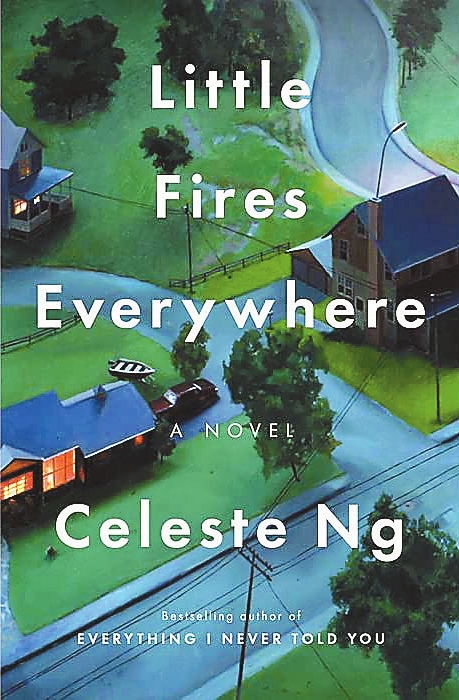 Shaker Heights is a peaceful, well-
ordered community, with rules ranging from rubbish collection (and how it should be done) to the color a resident paints their house. It is a respectable community, free of drama. That is until artist Mia and her teenage daughter Pearl turn up and lead to the unraveling of secrets. Renting an apartment from the Richardson family, Mia and Pearl become intertwined, albeit reluctantly from Mia's perspective, into their lives. Elena Richardson is a second-generation Shaker Heights resident and mother to four children — Izzy, Trip, Moody and Lexie. Elena has always been troubled by her youngest daughter, Izzy, but thanks to the arrival of Mia and Pearl, she soon realizes she needs to have concerns about all four. A court case involving the adoption of an abandoned baby leads Elena to uncover the truth about Mia's past and ultimately results in the opening scene of the book where Izzy sets "Little Fires Everywhere."
Celeste Ng gives each character their own identity and lets the reader see how they became the person they are today.
The story is exquisitely told, unfolding with tantalizing slowness. It's disquieting and addictive, unutterably sad, and it haunts you long after you turn the final page.
Ng's messaging is both incisive and powerful. A neat, monochrome world may be some people's idea of perfection, but what is life without color, flares of passion and excitement of spontaneity?
The novel has been adapted into a Hulu mini-series.
(SD-Agencies)