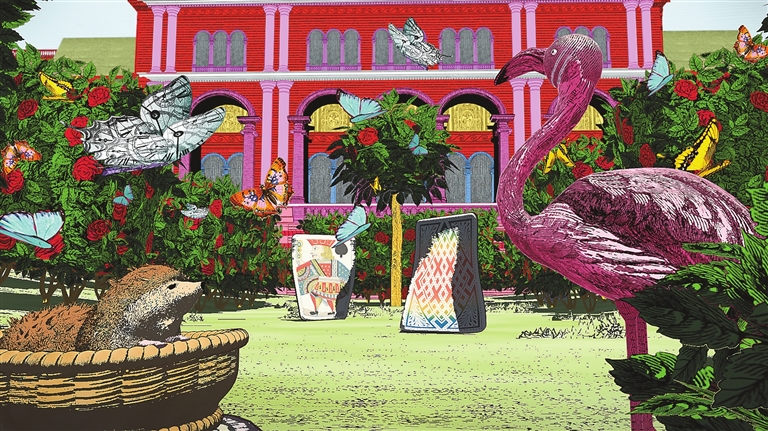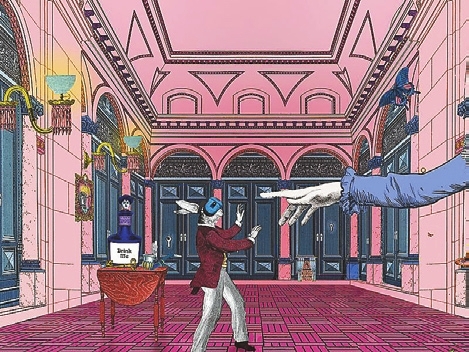 The V&A and HTC VIVE Arts have announced an innovative partnership taking audiences on an immersive and mind-bending VR journey to the world of "Alice in Wonderland" with "Curious Alice."
The free, 45-minute-long VR experience is scheduled for 2 p.m. (British Summer Time) on October 22. Participants can join through the VR platform Engage or by logging on with a Windows PC or Android device. Sign-up is required on the V&A's website ahead of time. It will be accessible to global audiences with or without a VR headset. A live version of the event will also be available via the museum's YouTube page.
The VR event is a preview of the V&A's upcoming "Alice: Curiouser and Curiouser" exhibition, which will open on March 27, 2021.
During the preview, users will wander through a virtual environment inspired by the museum's ornate 19th-century building, according to Creative Review. A personal companion — a white rabbit similar to the one Alice encounters in her own fictional journey — will accompany visitors as they encounter visual effects including a "pool of tears" and a "hallway of doors."
The immersive landscape is based on digital collages by Icelandic artist Kristjana S. Williams. These illustrations will also decorate the in-person exhibition. As Williams explains in a V&A video, she was inspired by the dreamlike qualities of Lewis Carroll's novel, as well as an array of 18th- and 19th-century prints in the V&A's collections.
"Alice's impossible journey through a fantastical universe becomes possible in this exciting new creative platform," said the show's curator Kate Bailey. "From rabbit holes to mirrors, flamingoes to hedgehogs, wonderland is the perfect world for VR and the V&A is delighted to be pioneering our first ever VR event."
The V&A and HTC VIVE are also offering a special, at-home version of "Curious Alice," which will also be released on October 22, available to download through VIVEPORT.
"The unprecedented circumstances in 2020 have demonstrated how technology can inspire and connect us," said Victoria Chang, director of VIVE Arts at HTC. (SD-Agencies)