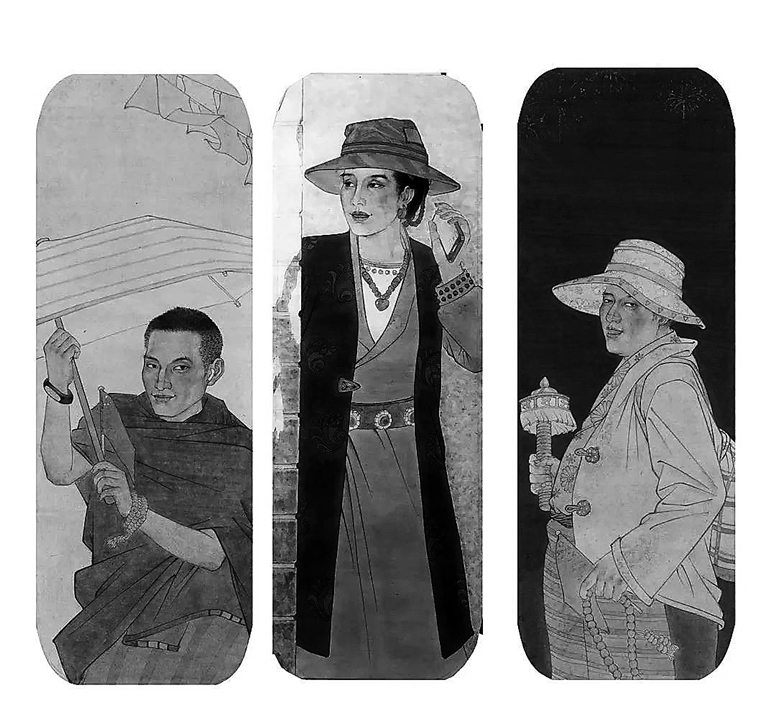 Paintings by artists of the Creation Institute of the Guan Shanyue Art Museum are on display at "The Current Endless Stream" exhibition at the Dafen Art Museum in Longgang District. Entry is free and visitors should book on the museum's WeChat account "DFYHCWX."
The exhibition was held at the Guan Shanyue Art Museum in June. "We can feel the difference between old and young, established and emerging artists in styles but we can't draw a line to separate them because their styles overlap, mix and change," said Chen Xuxia, a researcher of the Guan Shanyue Art Museum's collection department.
"History is like a stream running forward. Today's changes can be traced in yesterday's exploration. An art museum should record the current efforts and explore new opportunities for the future. That's why we chose 'endless stream' as the theme of this exhibition for this special year of 2020," said Chen Xiangbo, director of the Guan Shanyue Art Museum.
Chen, who is renowned for his delicate gongbi (meticulous brush technique) paintings of flowers and birds, is experimenting in creating abstract paintings.
During the pandemic, many artists stayed home and sought new artistic techniques for their works. Chen Zhuofei, who also excels in gongbi paintings, applied fresco techniques to his gongbi paintings.
Dates: Until Nov. 1
Hours: 9:30 a.m.-5:30 p.m., closed Mondays
Venue: Dafen Art Museum, Longgang District (龙岗区大芬美术馆)
Metro: Line 3 to Dafen Station (大芬站), Exit A(Cao Zhen)