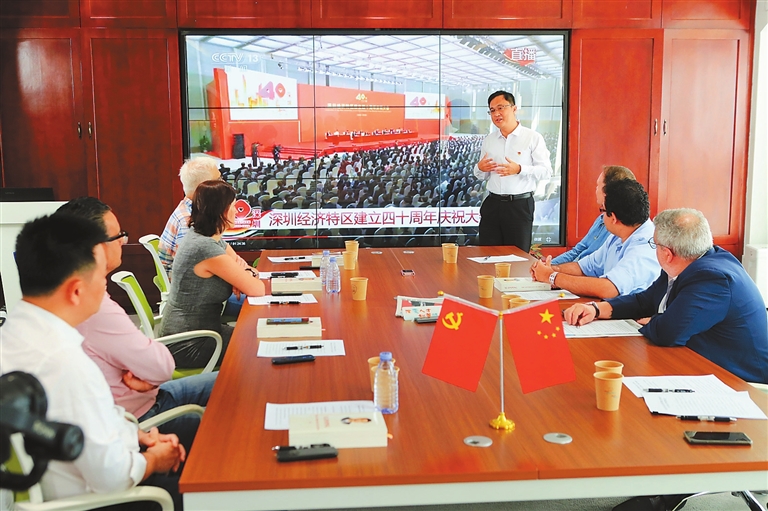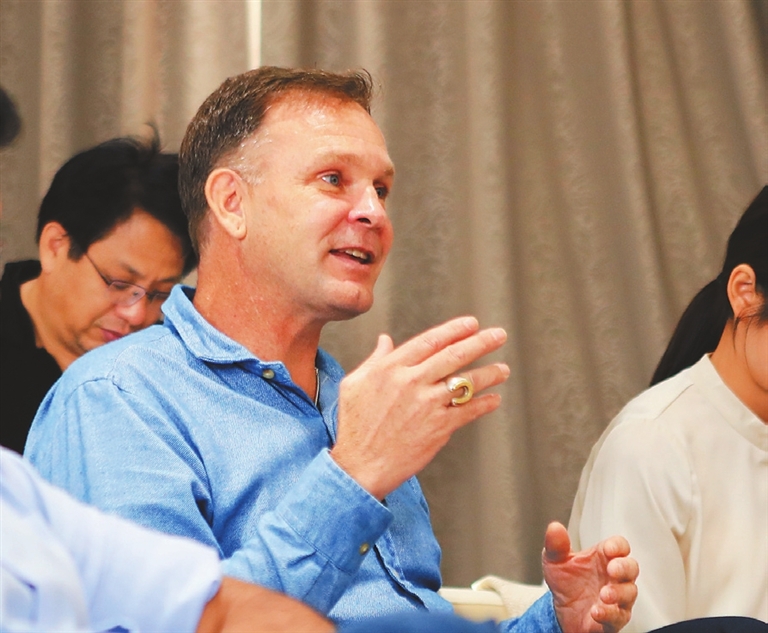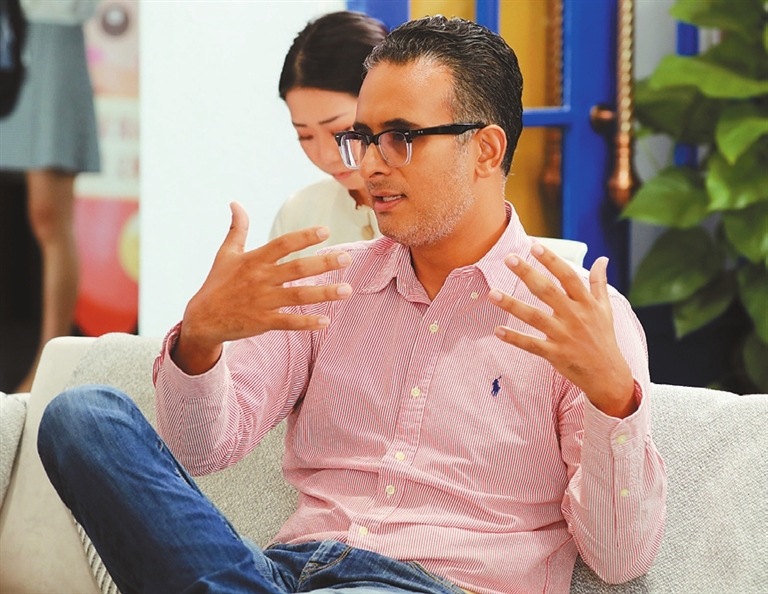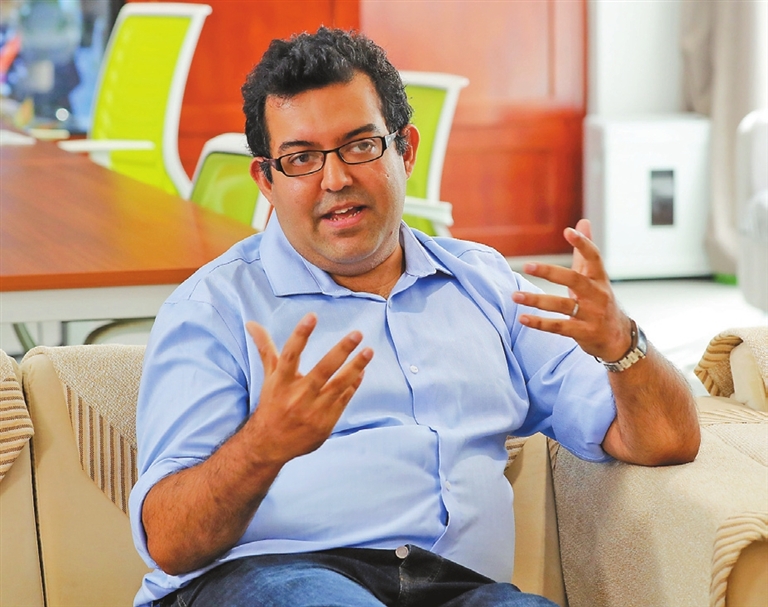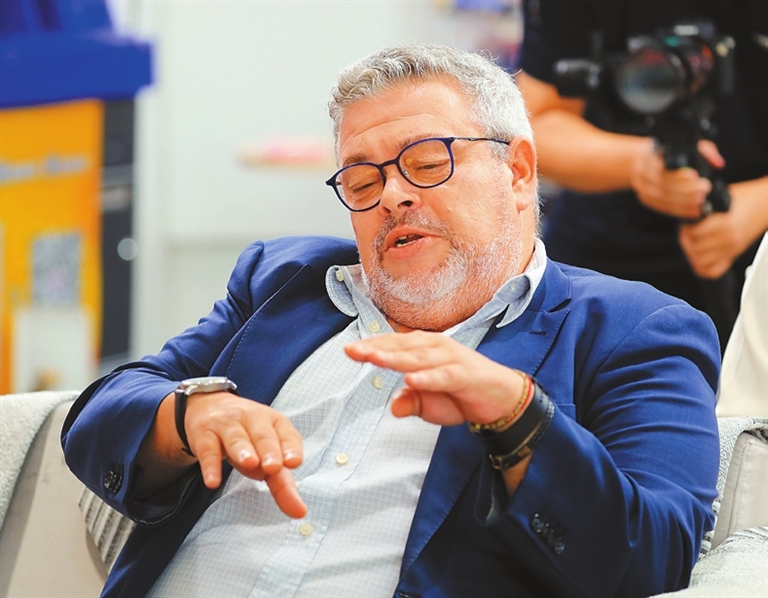 THE following are excerpts from four expats who attended a symposium held in Shekou on Thursday, one day after a grand gathering was held in Shenzhen to celebrate the 40th anniversary of the Shenzhen Special Economic Zone.
Gannet Wystix
from the United States,
Business development director
I used a translator to listen to President Xi's speech for the 40th anniversary of the Shenzhen Special Economic Zone and thanks to the translator I could read over and over his important words. This gave me the opportunity to really focus on what I care about. I feel Xi speaks with his heart and cares about the people he leads. He used the words spiritual and spirit many times. He talked about the future and how people have an opportunity to grow the government and add to reforms to make China and the world a better place.
I want to live in this world and I hope others will have the chance to live in a future described by President Xi. If Shenzhen was just a fishing village 40 years ago and now it's the most modern city I've ever been to, then imagine what this city will be in another 40 years. I believe Shenzhen is the future capital of the world and if you had a chance to visit, I believe you might say the same thing.
Shenzhen is a great place that is different from what some Western media have described. I chose to be a volunteer during the COVID-19 period in China because I think we can stop it if we work together and my friends felt that I was very lucky to stay in Shenzhen.
Daniel Dumbrill
from Canada,
Company owner
Shenzhen is open, inclusive and inviting.
Shenzhen is one of my favorite cities in the world and I have my YouTube channel to share my life in China. I did this because I thought China is misunderstood and should tell its side of the story better. I want to tell people from all around the world about how great Shenzhen and China is.
Although Shenzhen from a social level is a welcoming city, at the policy level, there are things that could be better. If Shenzhen wants to attract more foreign talent, the policy for applying for a Chinese "green card" should be more convenient.
China should create more pathways for foreigners to become permanent residents to attract more talent by letting them know they can build their life here.
Nawaz Iman
from the U.K.,
Expert in fintech and investment
I moved back to Shenzhen just two months ago for family and career arrangement of my wife. Having lived in Beijing for nine years, and traveled frequently between China, the U.K. and Singapore, I am very excited to be back again.
It's been pretty incredible the way Shenzhen has developed. We really do think that the future of China is quite strong. It's quite bright, particularly from something that really means a lot to us — technology. My wife and I are both in the field. So we really see the way that things are developing in Shenzhen.
I think "progress, aspiration and success" can best describe Shenzhen.
Juan Gibert
from Spain,
Entrepreneur
When I settled down in Shenzhen after 12 years in Hong Kong, I was surprised by its changes.
I prefer to use "amazing, perfect and safety" to describe Shenzhen. As for "amazing," I was impressed by its fast growth. When it comes to "perfect," Shenzhen is perfecting itself day by day and most of my experience here makes me feel good. There is no need to worry about the safety of children. It is safe enough for kids to play around alone.
About living in Shenzhen, I have two concerns. One is about retirement, because I wasn't aware of any regulations in this regard for foreigners. I want my kid to get educated in a local public school because he is so proud of being in China.
The last part I want to say is about the legal framework in China. It is very important for people to understand how the legal system works in China and what the implications are.
Western people hold the perception that China has no clear laws and rules. It is not true. China is more protective of copyright or other legal rights because I worked closely with a law firm in China from a law firm in Spain, and the figures about the law in China are very good.
(The expats' remarks were recorded by Tao Dandan, Xiao Peishan, Chen Ziying, Shen Xiaoqian)